We've been making a lot of cute little projects for the upcoming holiday season and I have this little snowman......well, you'll see. The kits aren't ready yet, you'll have to be a little more patient, but I'm going to give you a little sneak peek at how I make little wool hats for snowmen.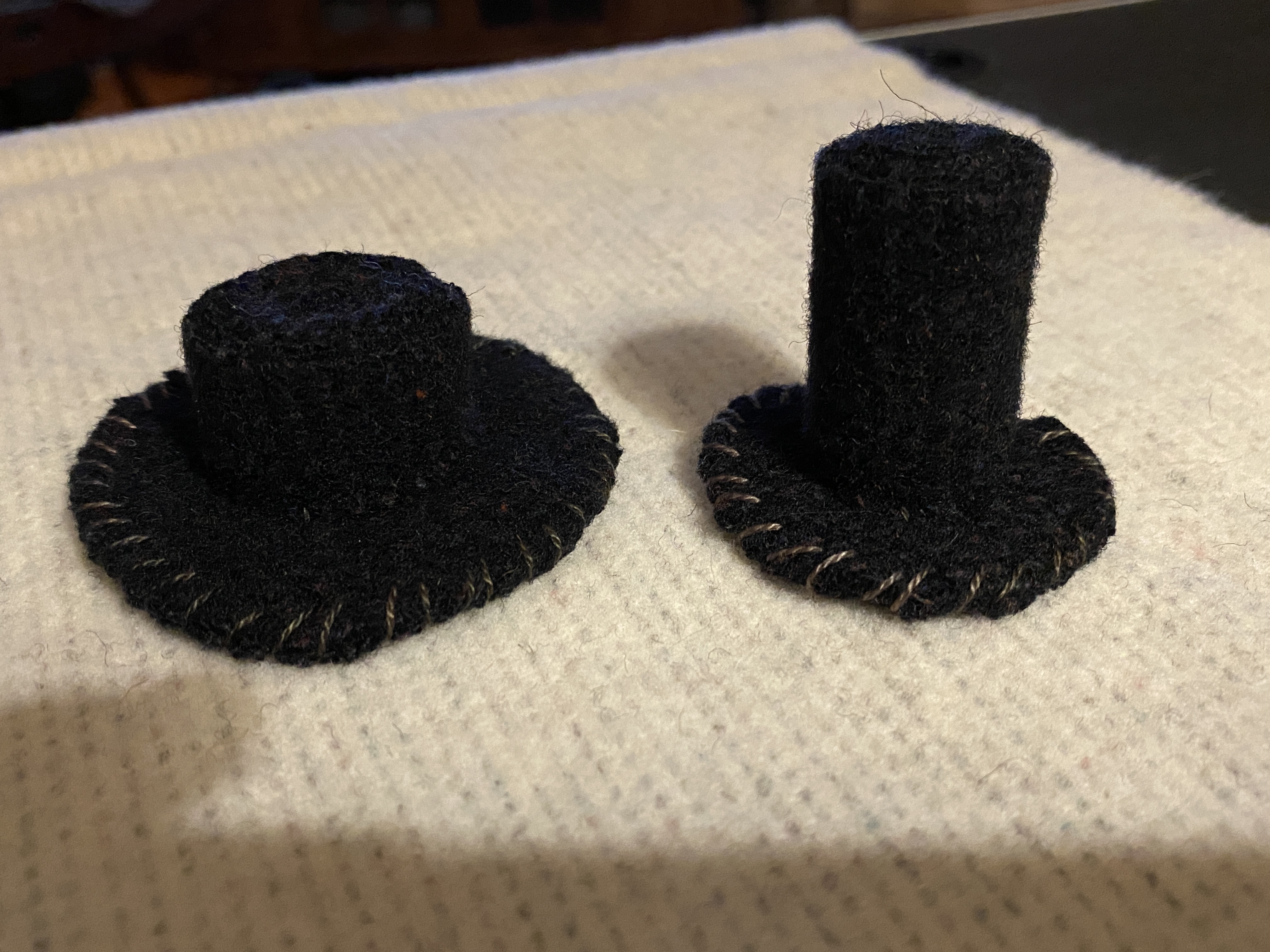 Aren't they cute? The are super easy too and of course I made them with wool.
Start by cutting two circles for the hat brim that will fit nicely on your snowman. I just cut them by hand....they are not perfect...it's all good.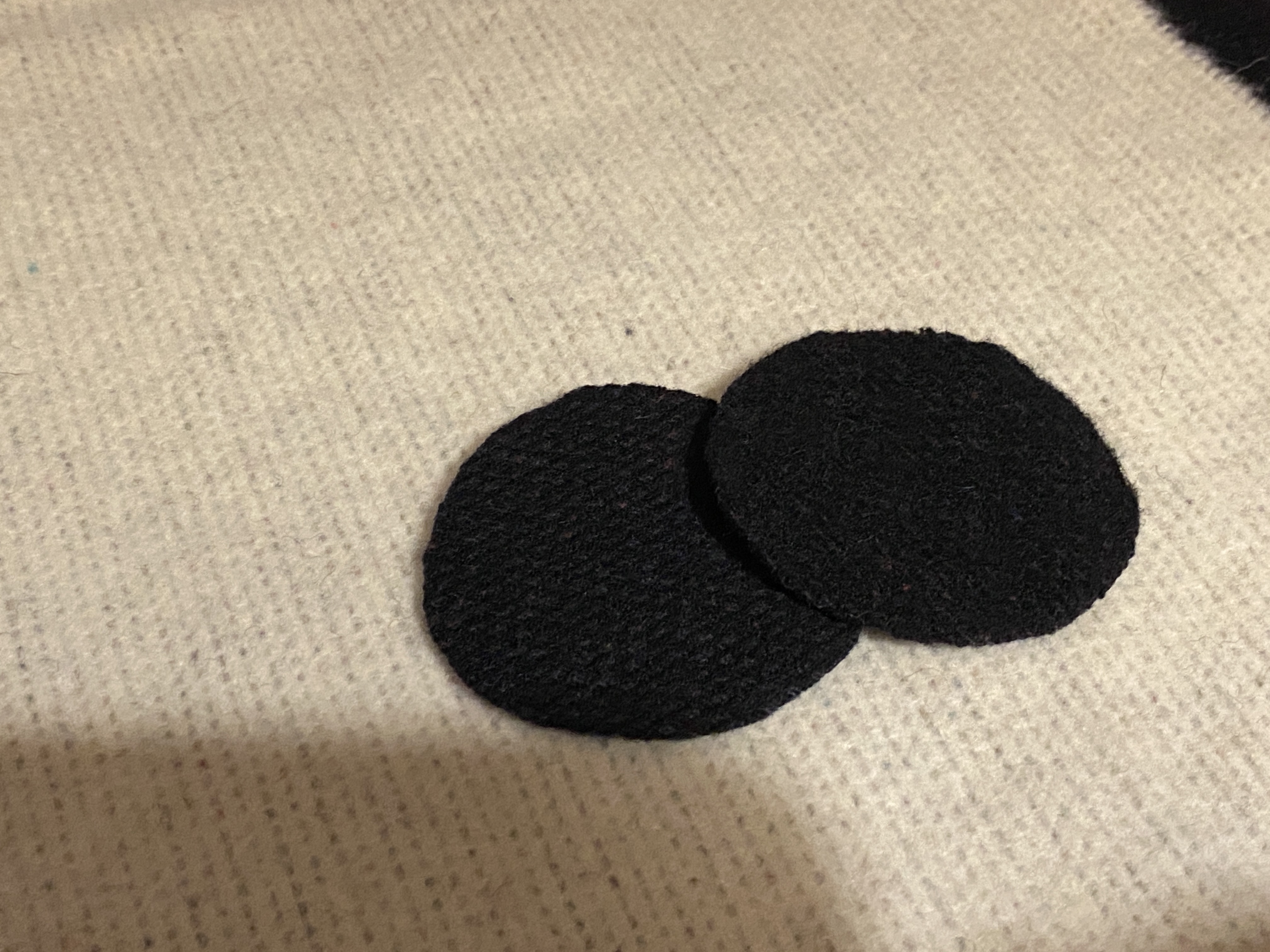 Next, stitch them together. I'm using a brown/black thread for the sake of the pictures, so you'll see it, but I would most likely use a solid black....although I like to see stitches on a handmade item.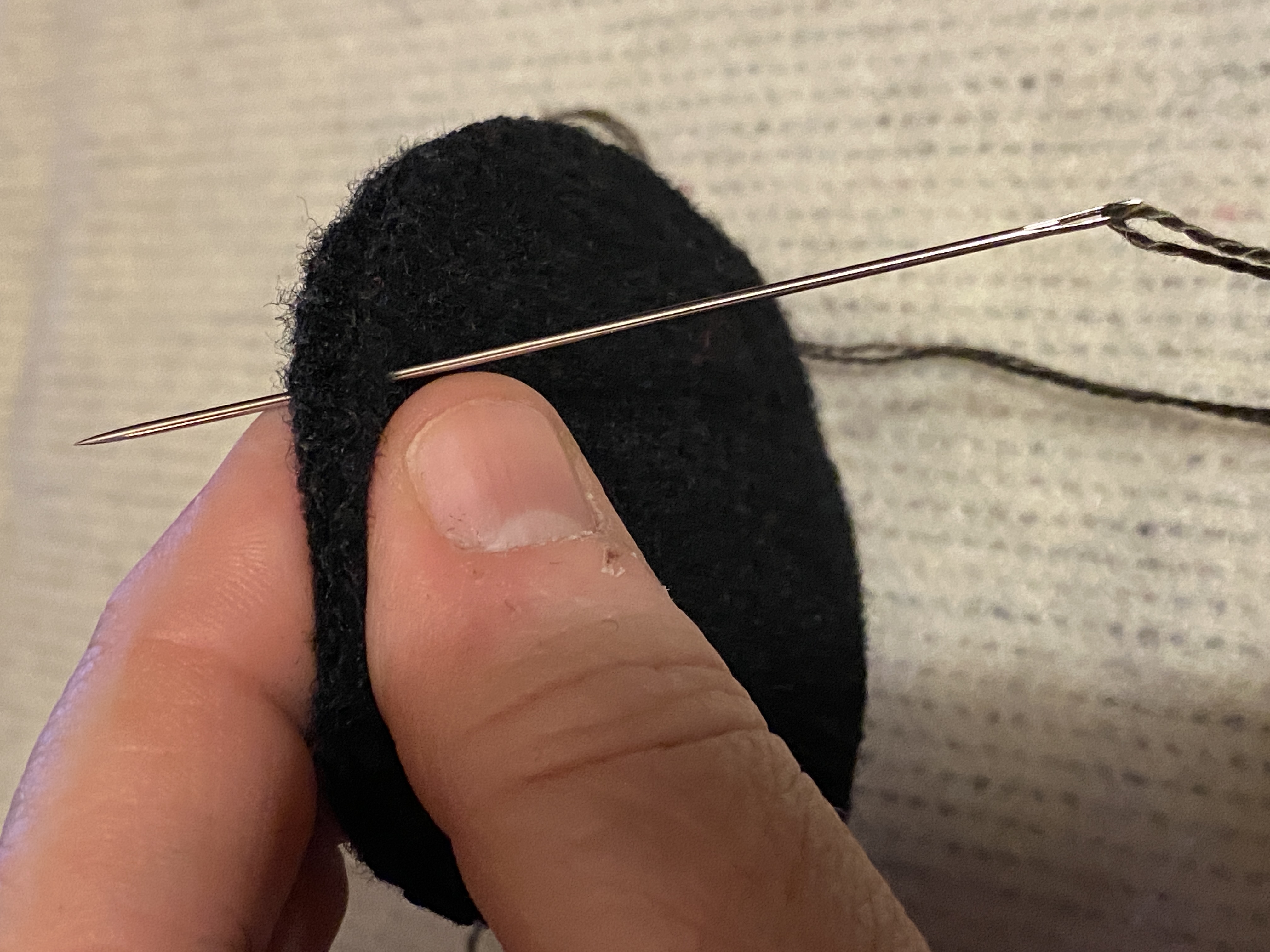 .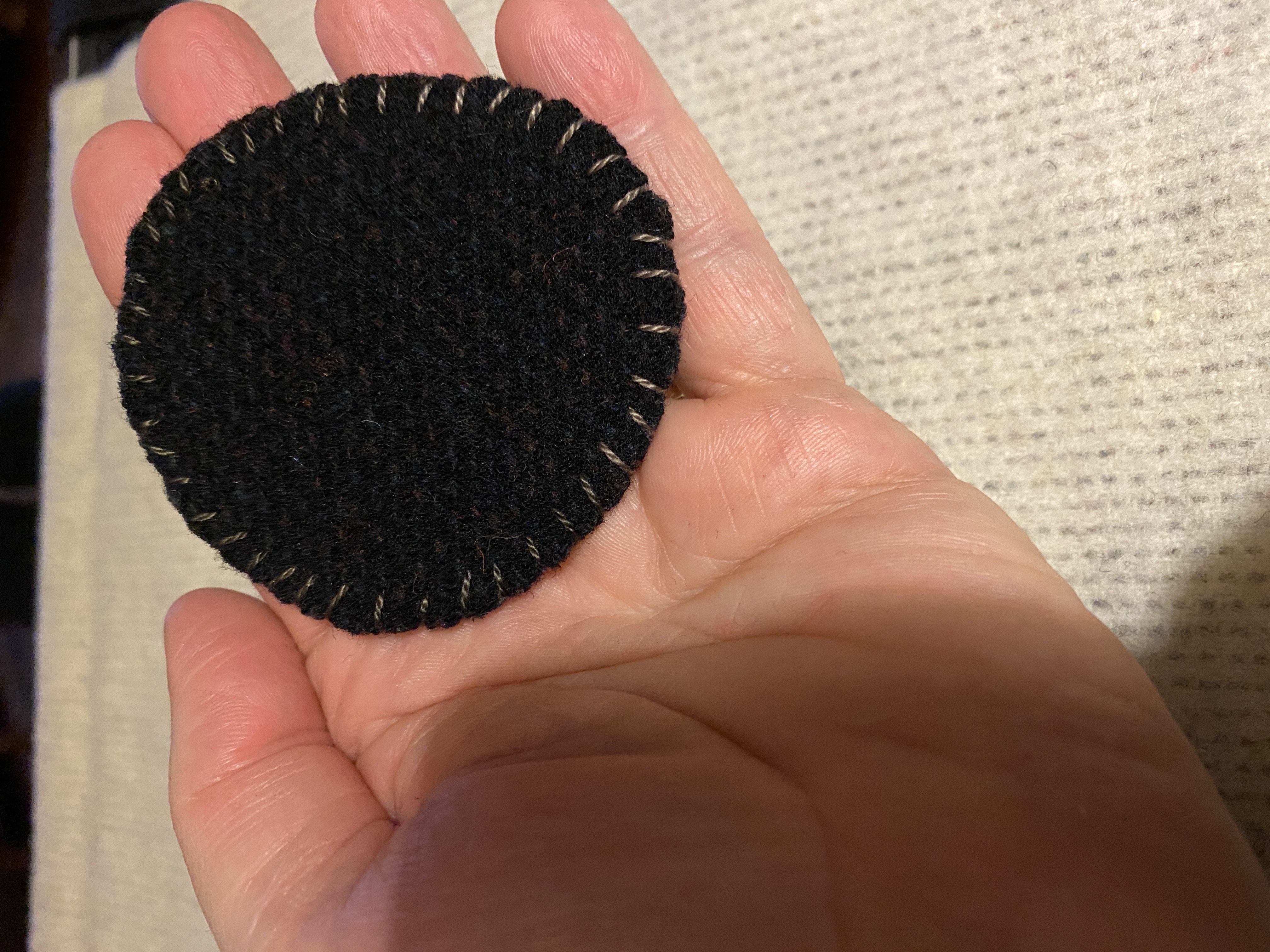 Stitching the two circles together is going to give me a nice firm brim. Also, the edge can be manipulated slightly because of those stitches and it won't droop.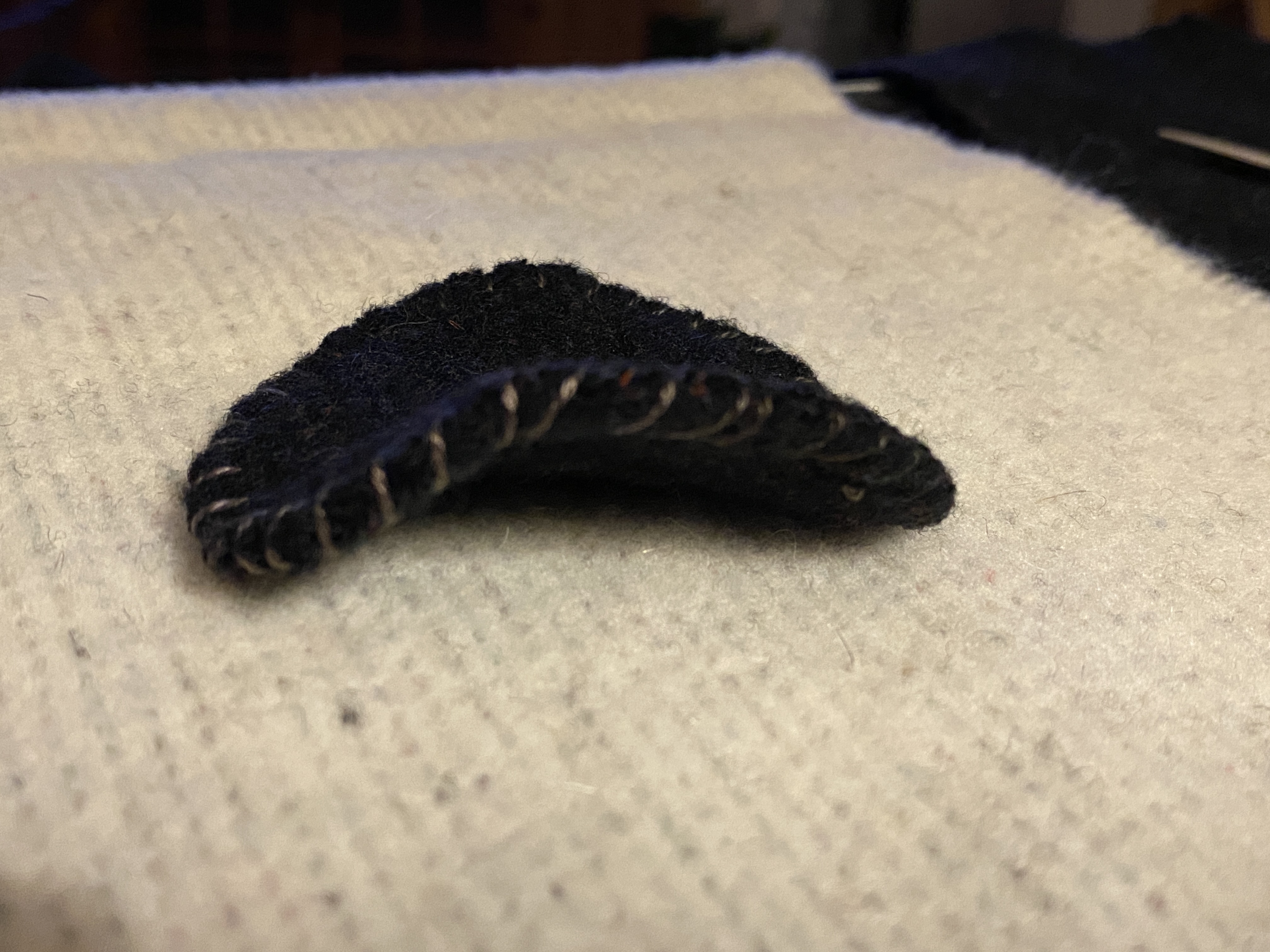 Next it's time to make the hat top. I like to use quillies for this. What's a quillie you ask? It's a tightly rolled piece of wool....that's it! Cut the size you want for your hat. Are you going to make a formal top hat or a more squatty hat. You will need enough length to get the right size to fit on your brim. I'm not sure which style hat I want just yet so I'll make them both.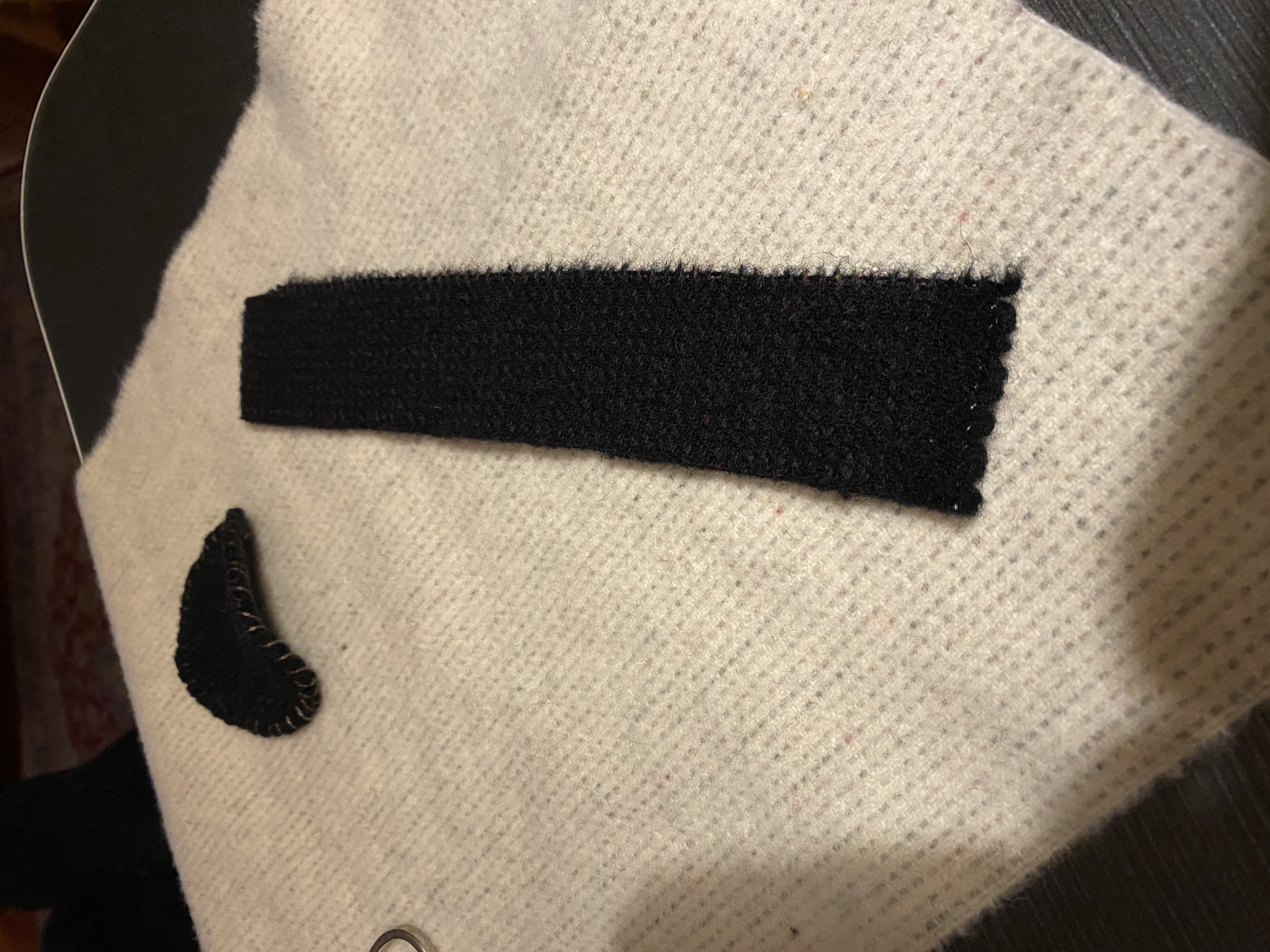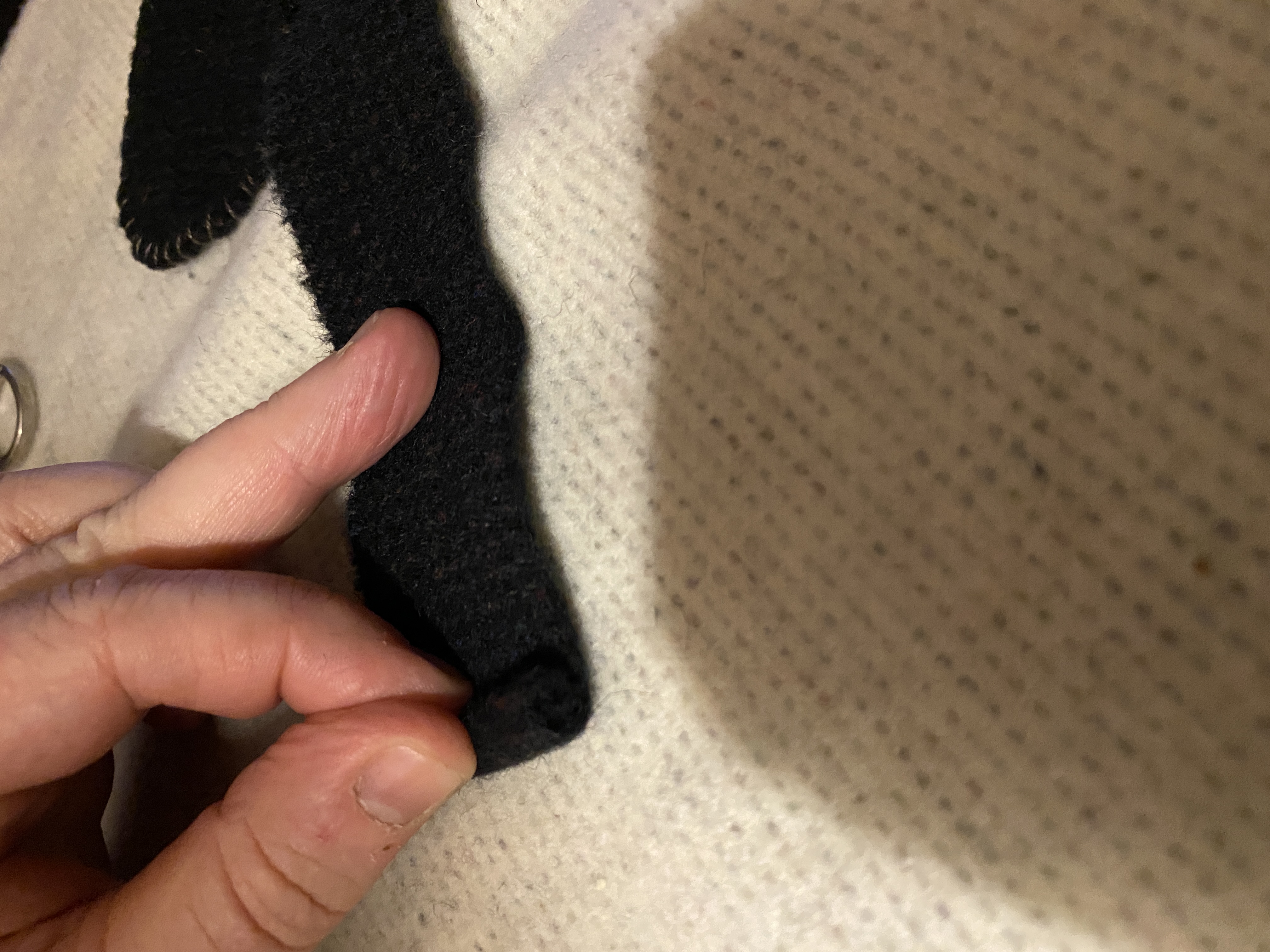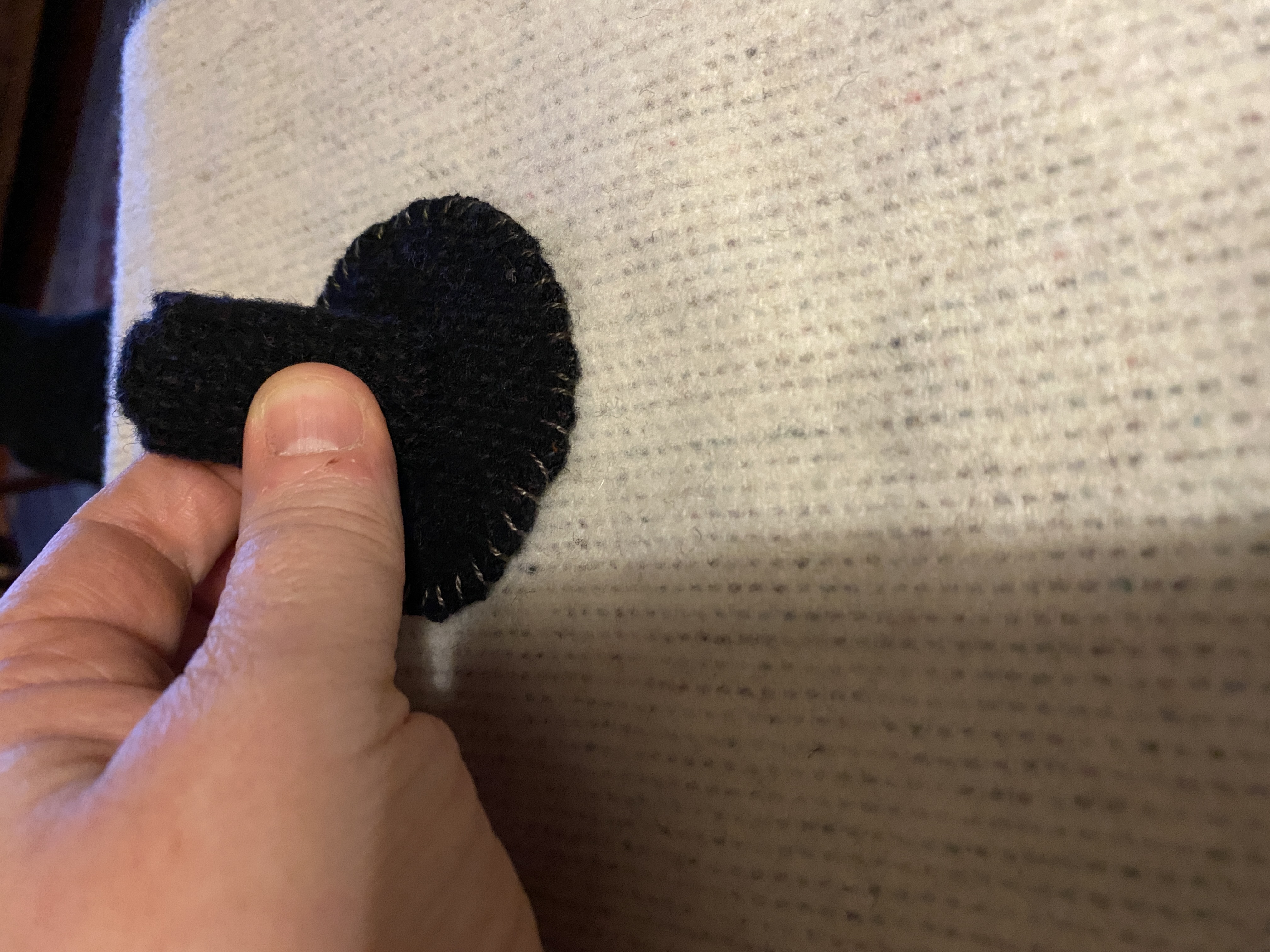 I roll up the strip tightly and keep checking how it fits on the brim trimming the wool if needed or adding more if needed.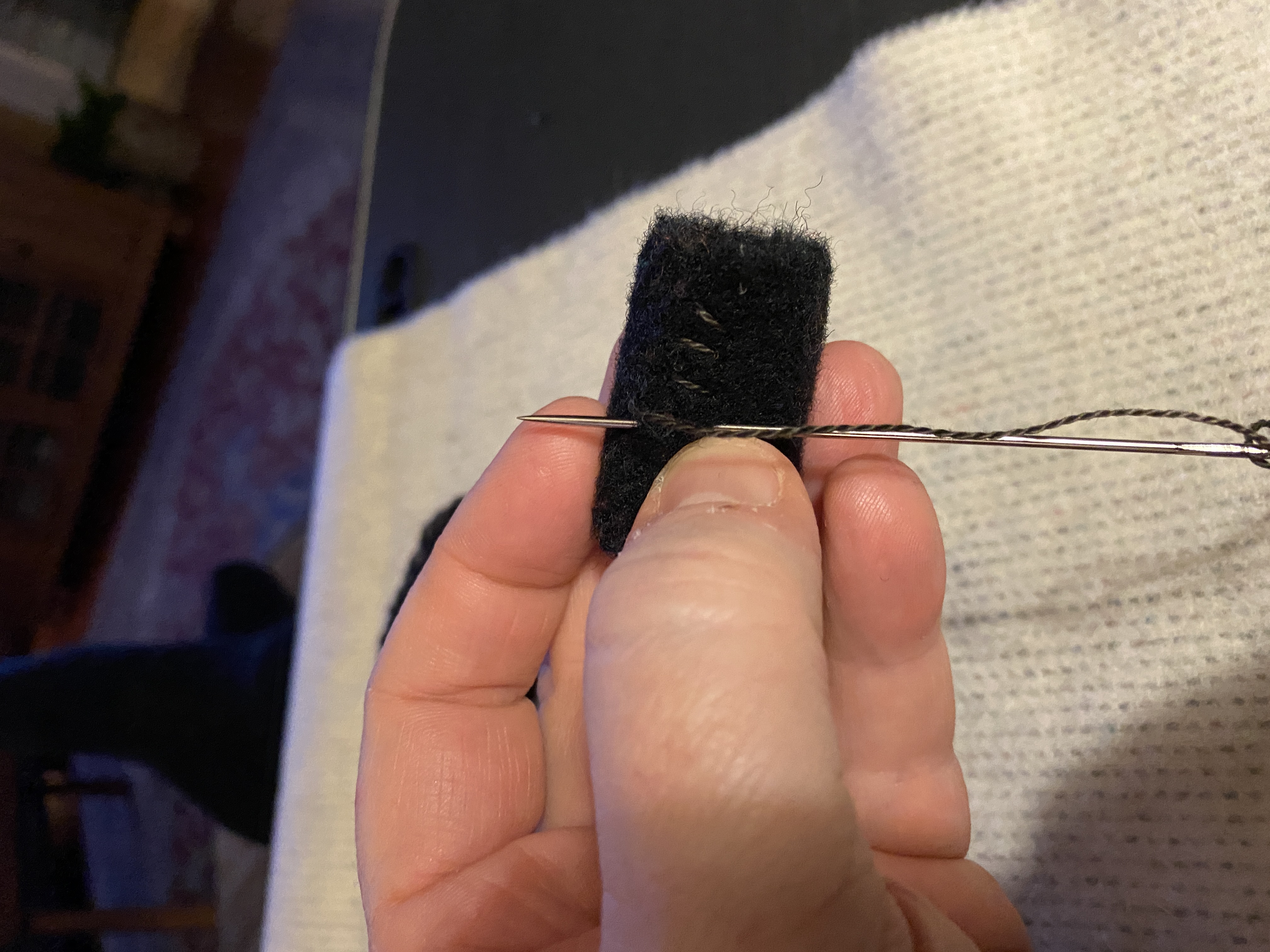 Next, stitch the end closed. Since this strip was approx. 2 inches it made a nice, tall top hat, but I don't think that's what I want for my snowman. So, now I'm going to cut my next strip only 1 inch wide.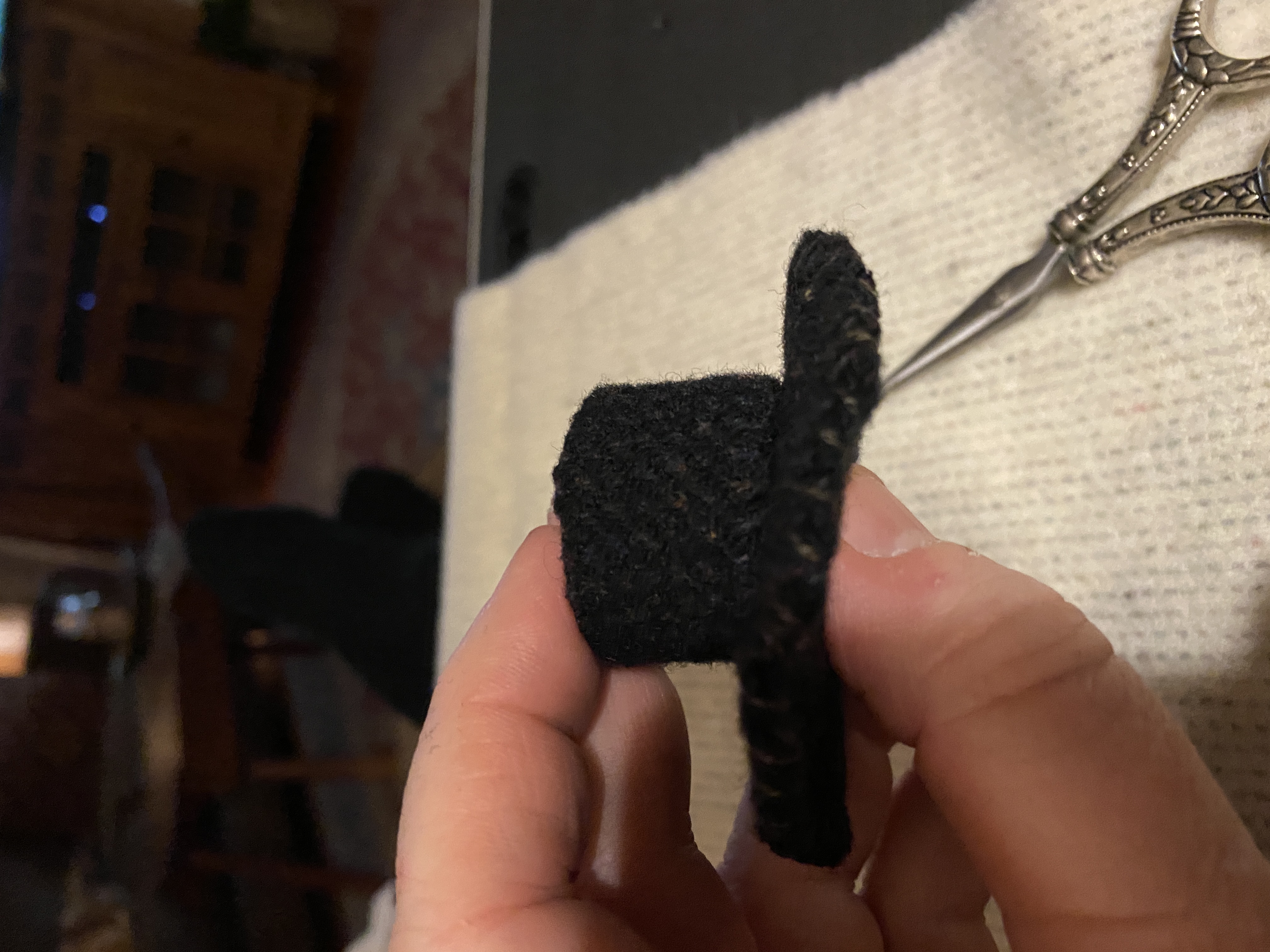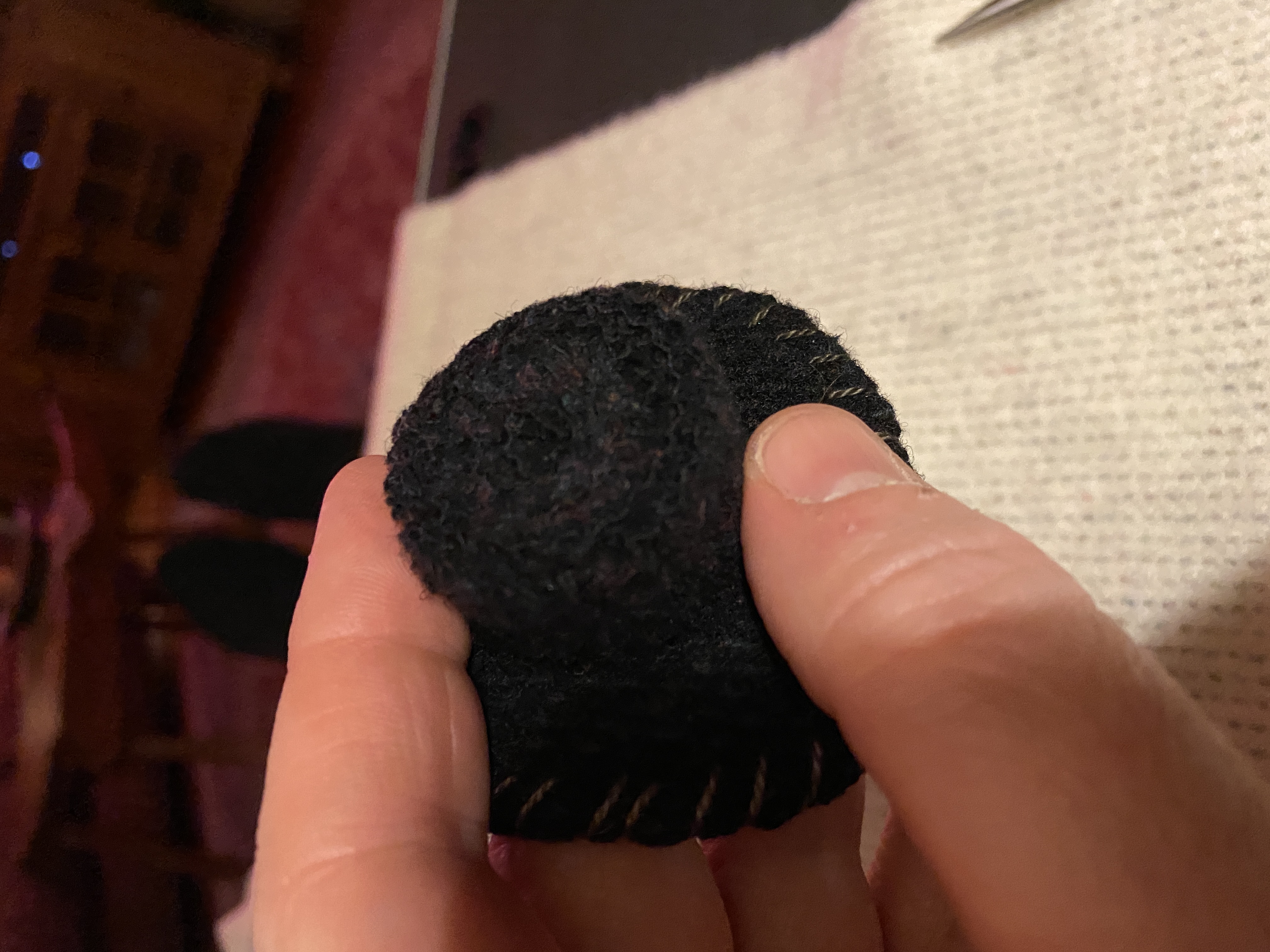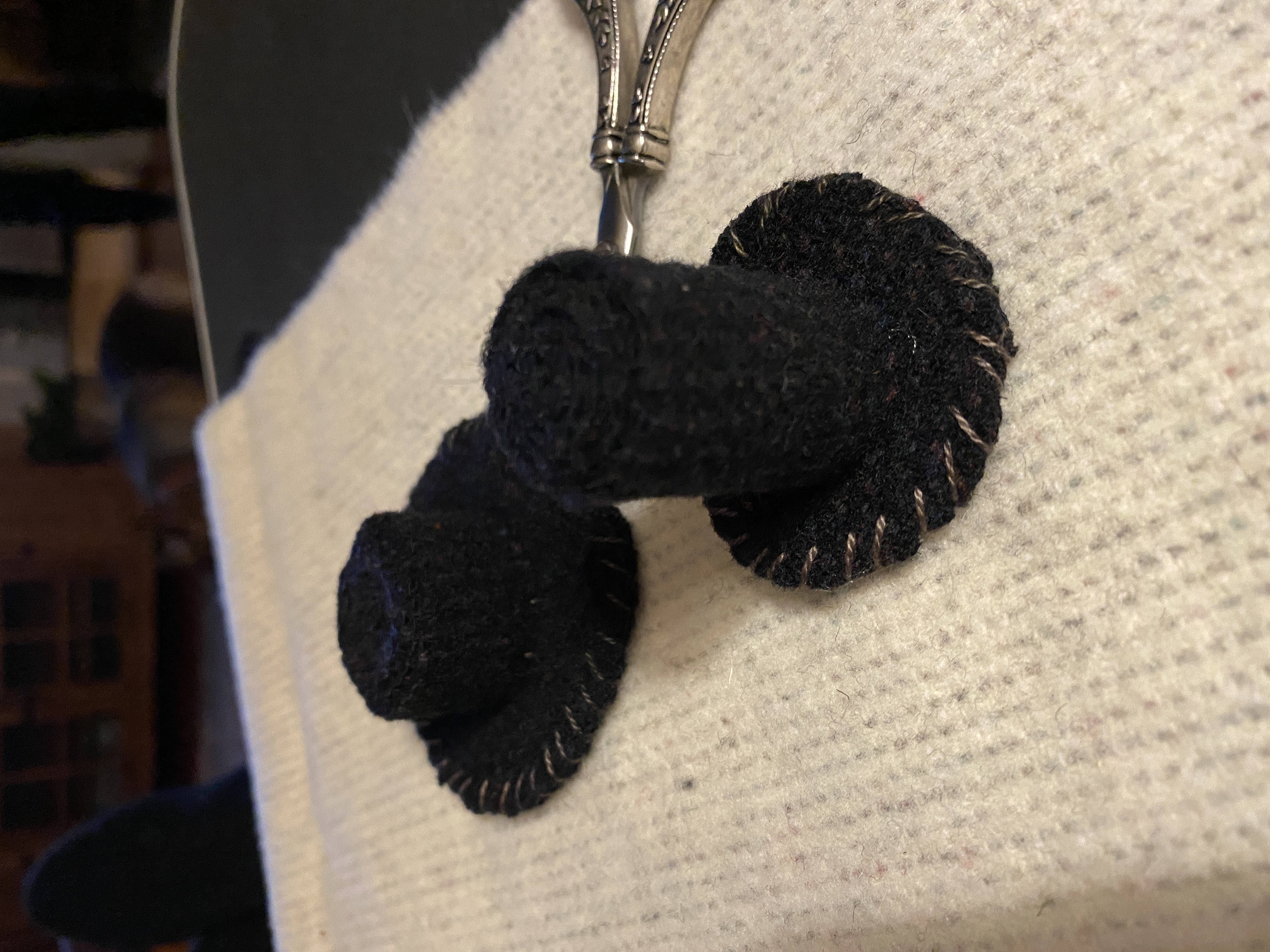 Yes, that's much better....the squatty hat, though I do like them both. The next step is to stitch along the bottom edge of the hat attaching it to the brim. Make sure it's centered.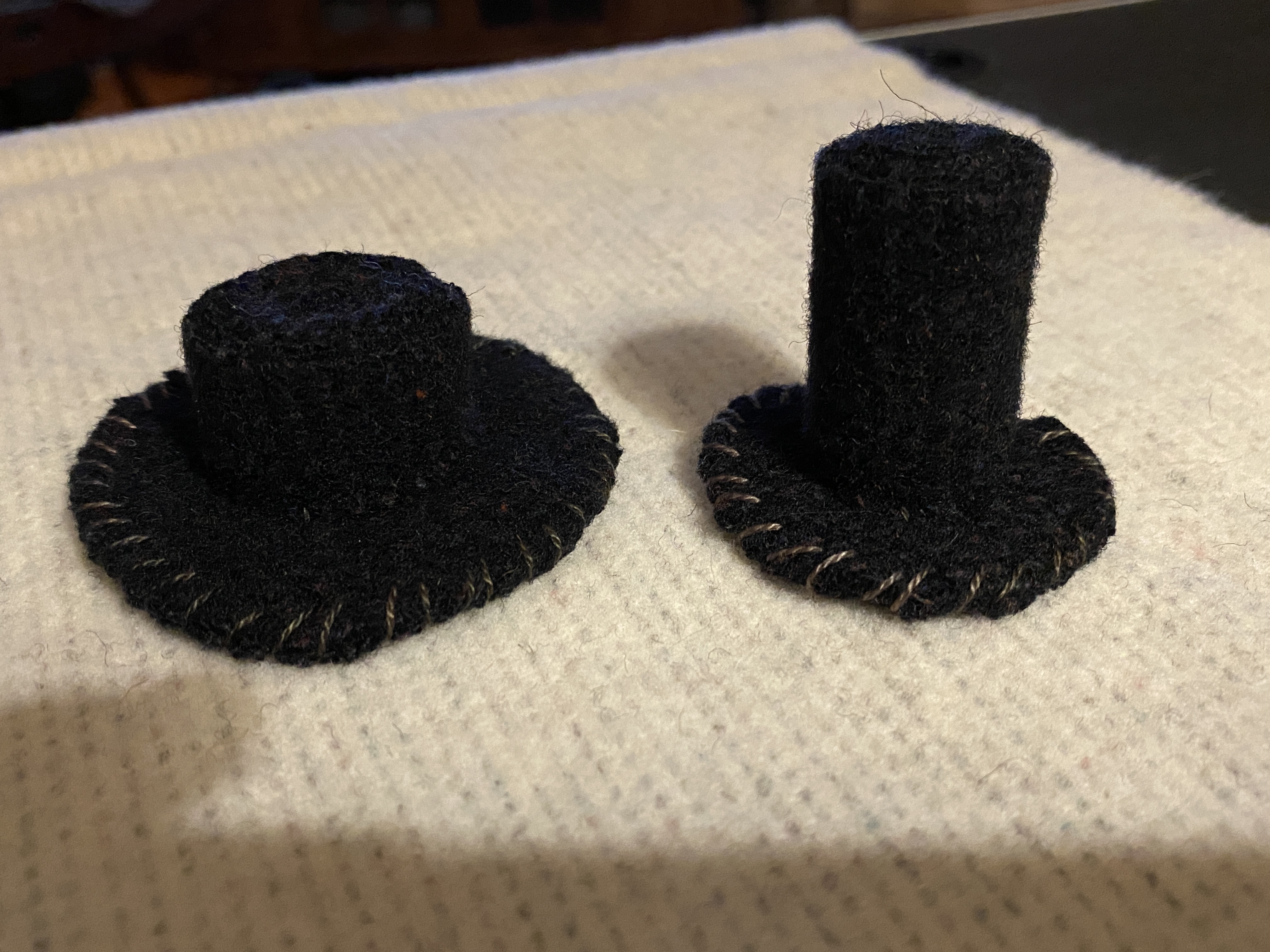 I do like them both.......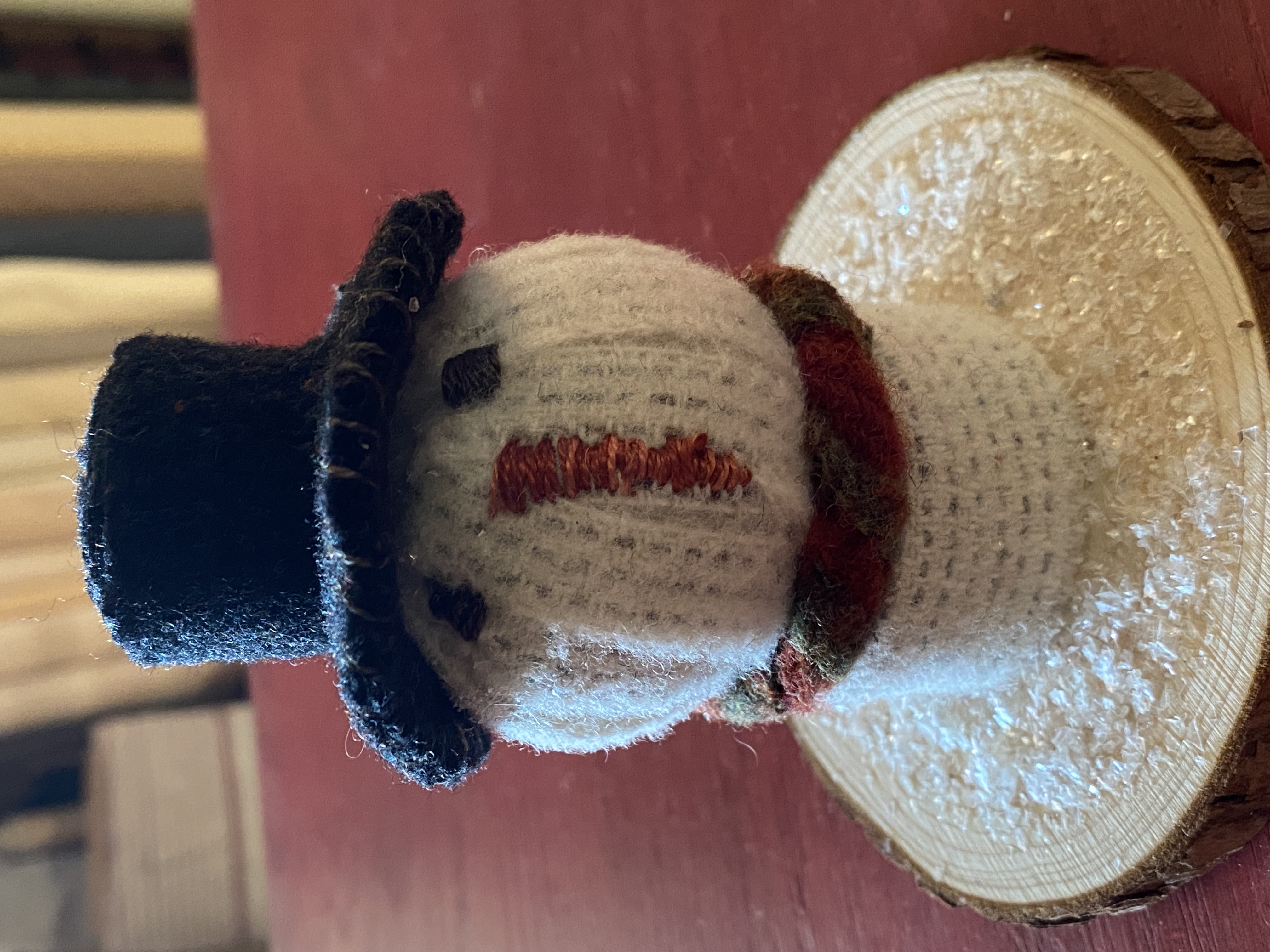 .....but I think I made the right choice.
This cut little guy will be available soon.....I'll let you know on the home page of the website. There is one final touch for him and you'll be delighted when you see it.
Until next time........