Posted by Julie on Jan 9th 2022
Sundays in January…I love them! I love most Sundays actually, but Sundays in January are especially nice because there's just something about the beginning of the year. You have hopefully been able to take a few days to breathe and re-energize. I myself like to sit with a notebook and make lists for the year; new products, events in the shop, classes we will be giving, project ideas, things I want to redo in the house, etc.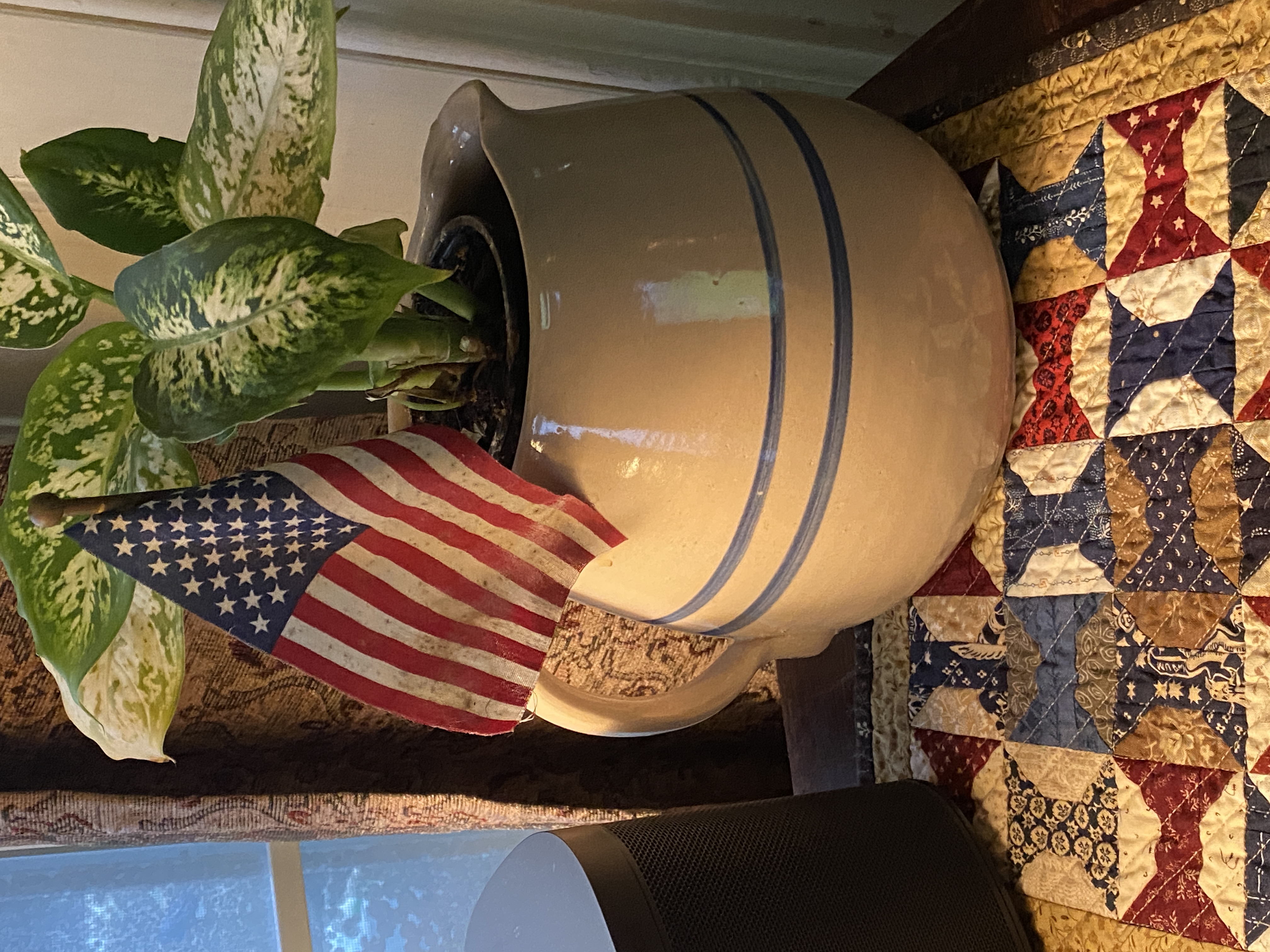 The house always seems a bit empty as all the greenery from Christmas has been packed away for next year. Regular everyday plants reclaim their spots. I like this time of year to freshen things up a bit, move things around, pull out special textiles that you don't always use or give special gifts a prominent spot (isn't the mini quilt above so pretty? It was a gift from my friend Denise)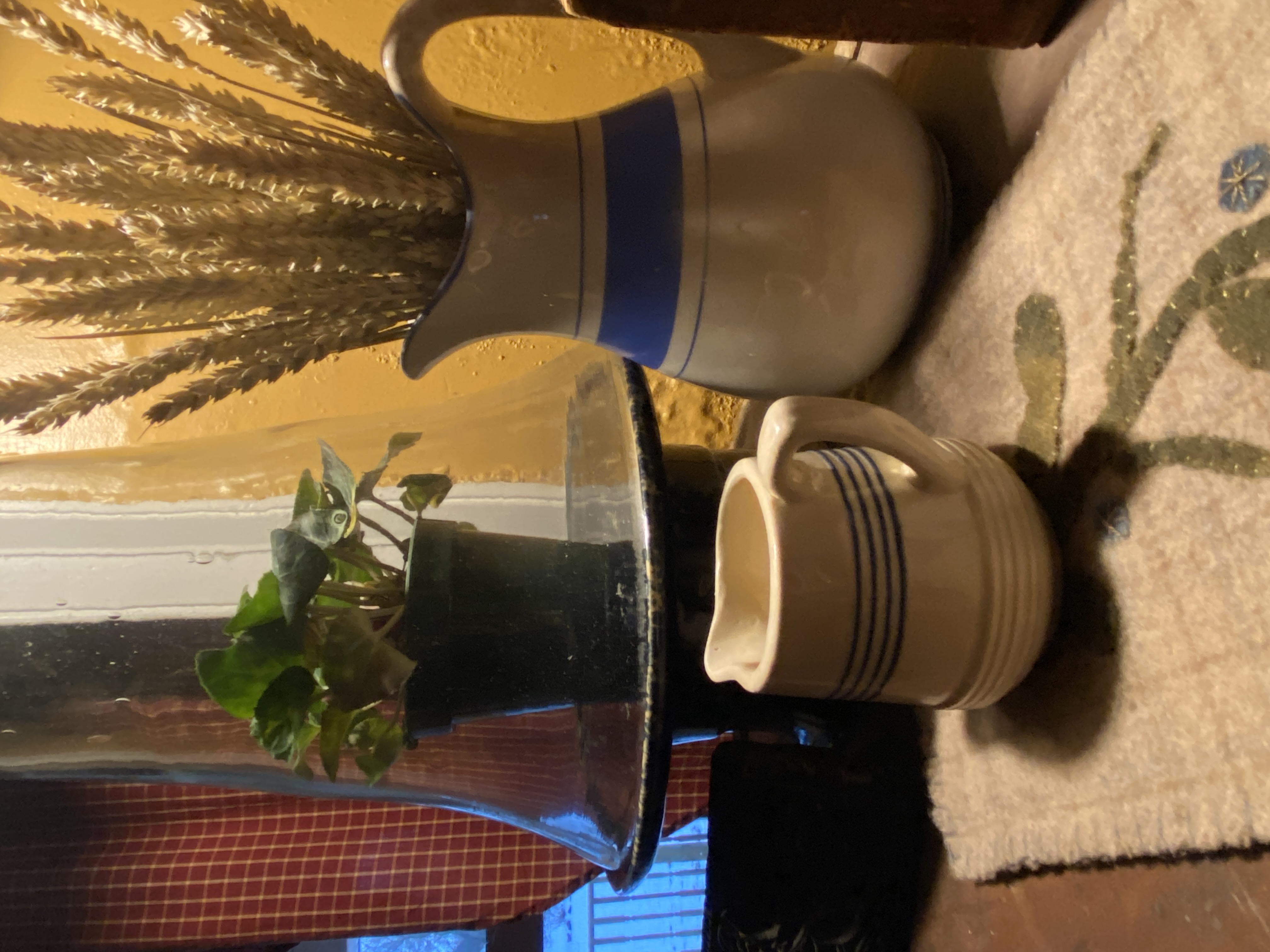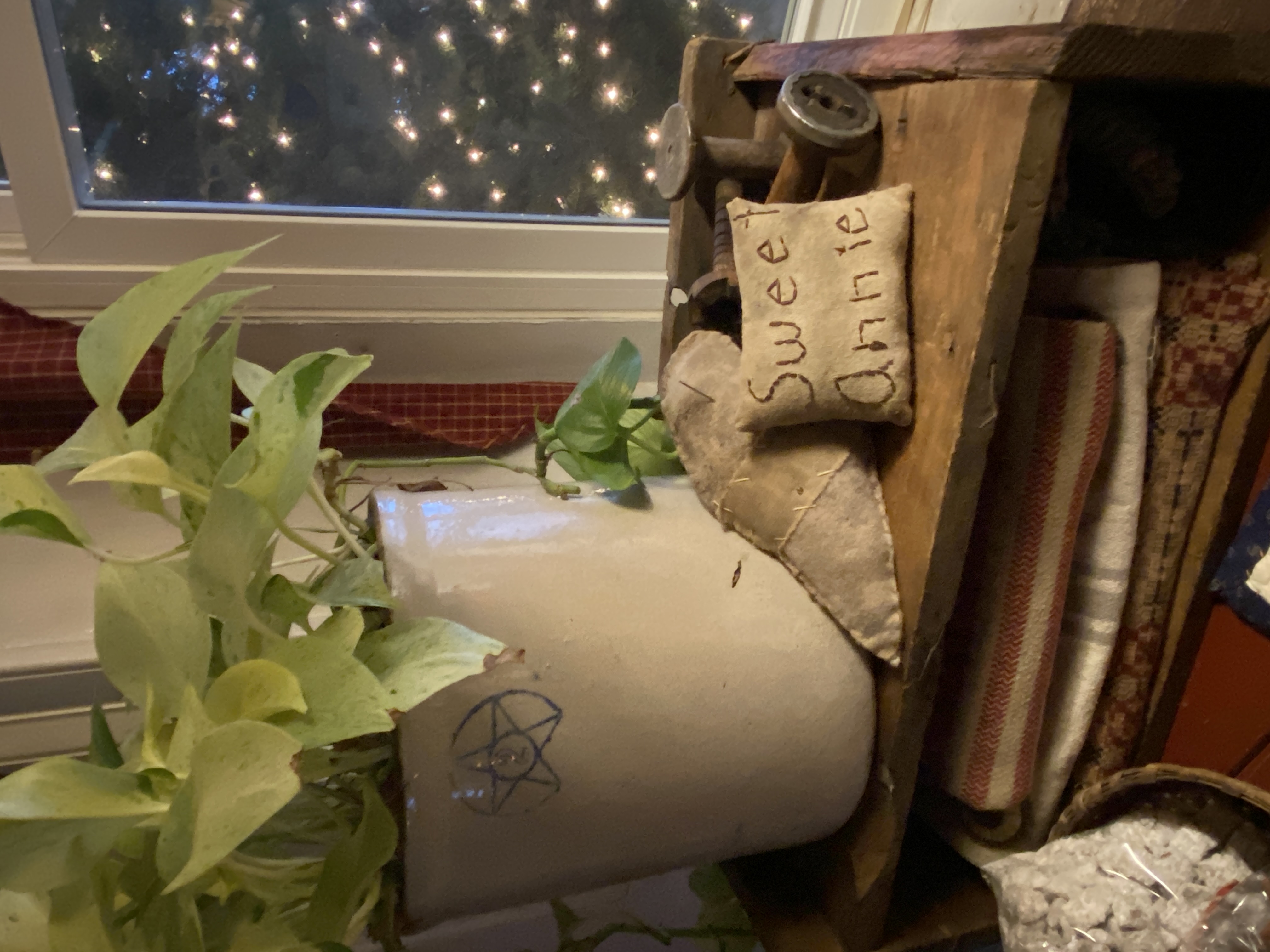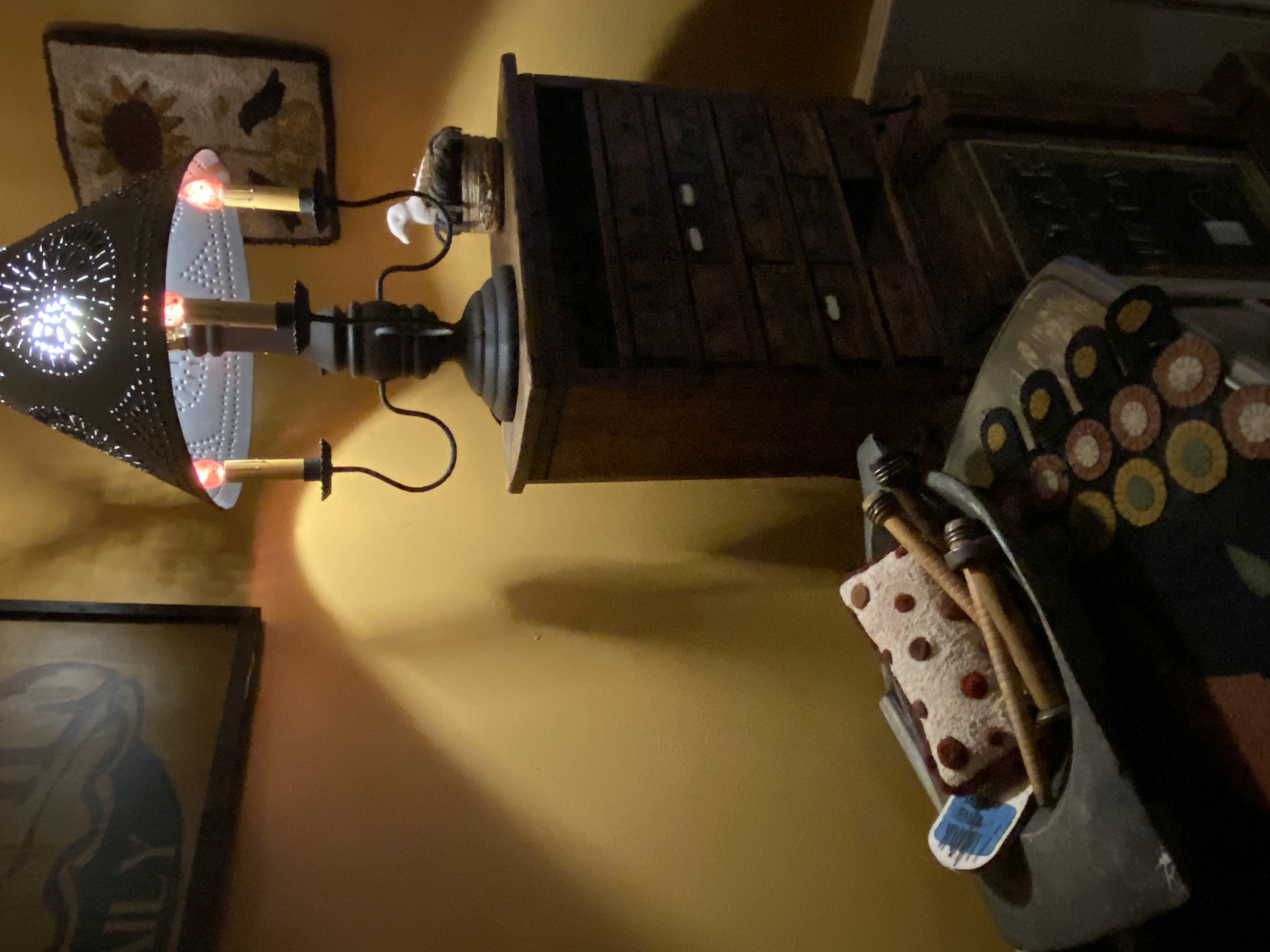 These short days in January are also my favorite because you feel obligated to spend more time with your favorite hand work. I especially have been experimenting with raised stitches lately. I am obsessed with textures and of course beautiful threads.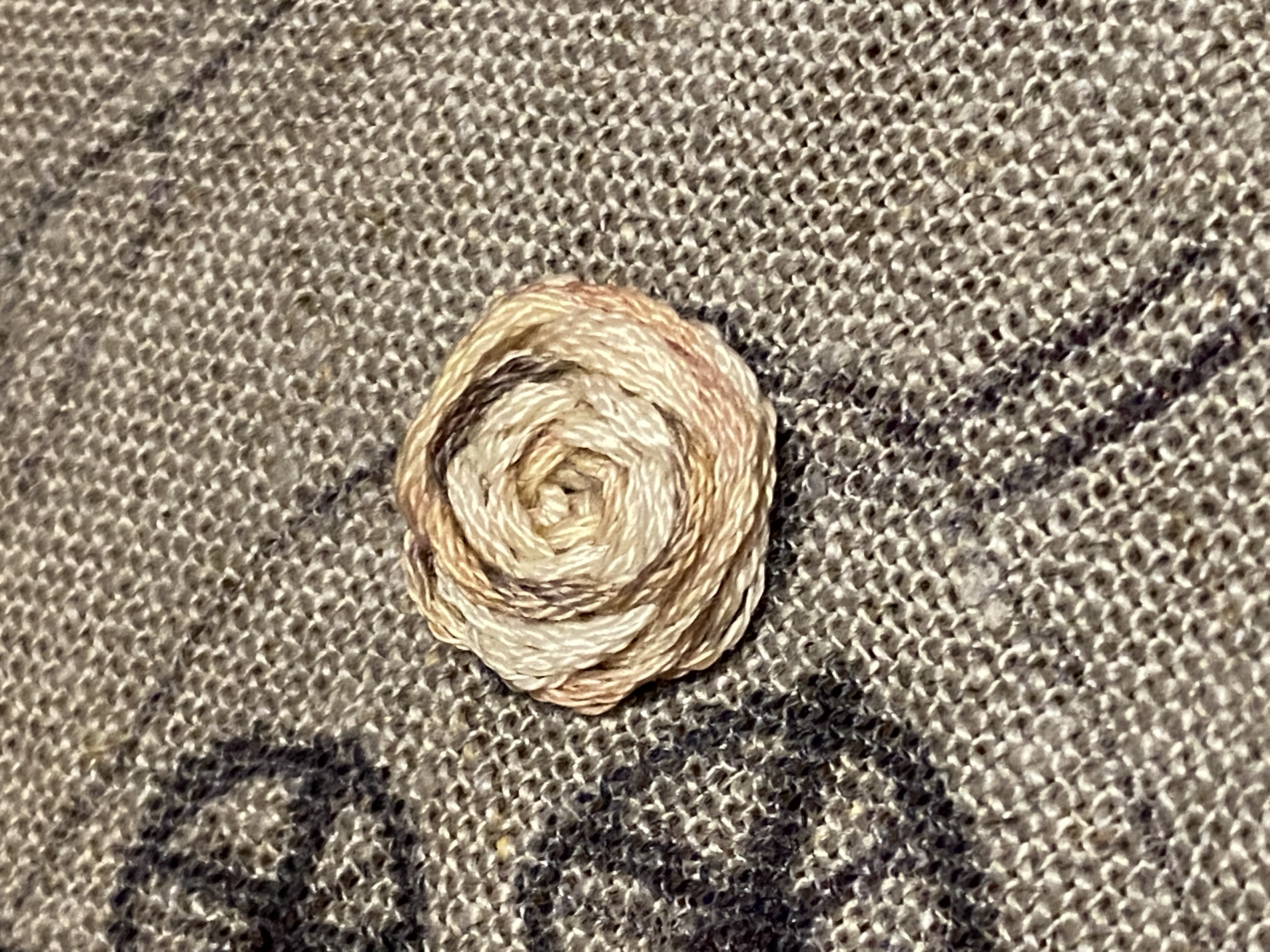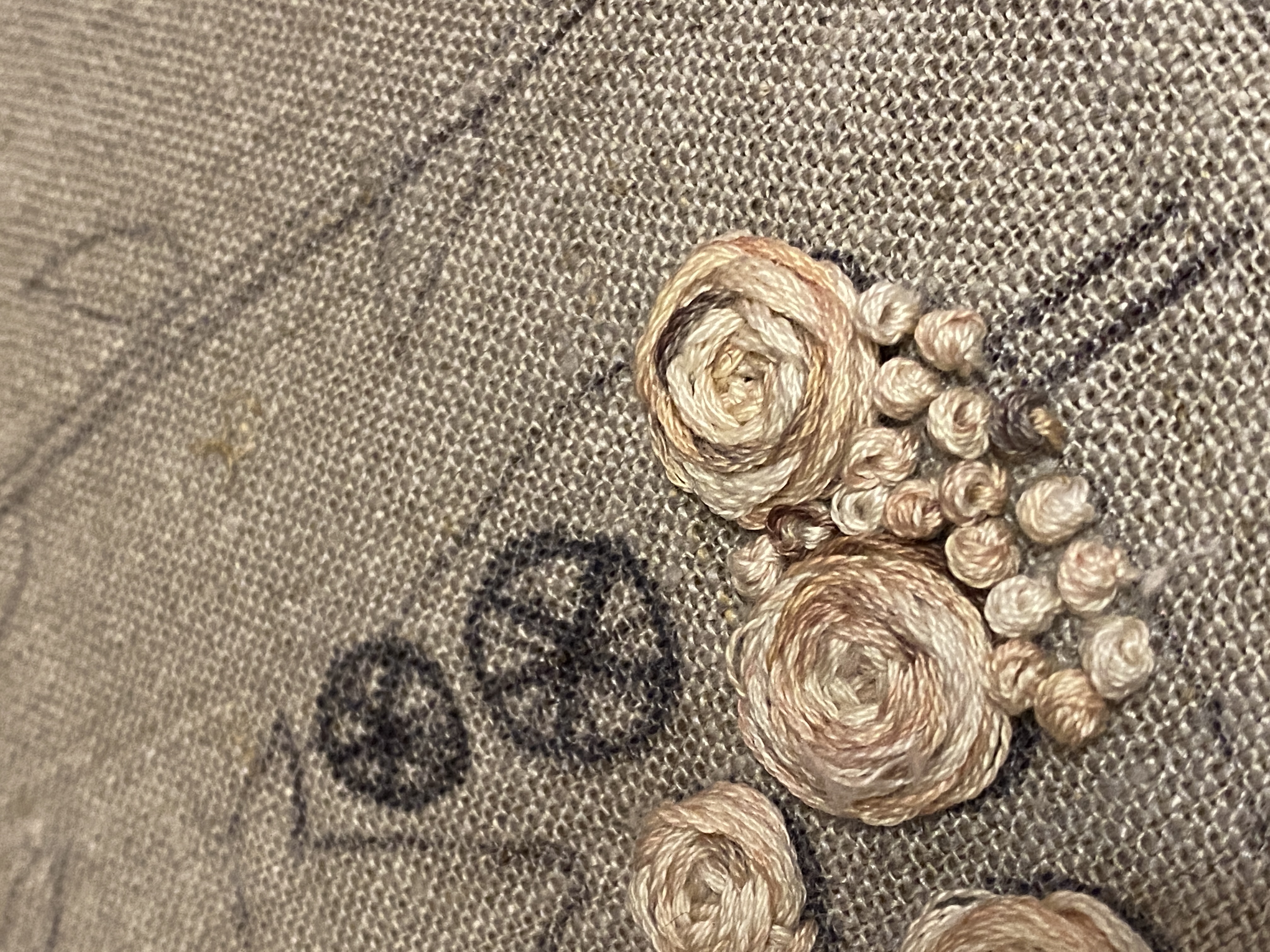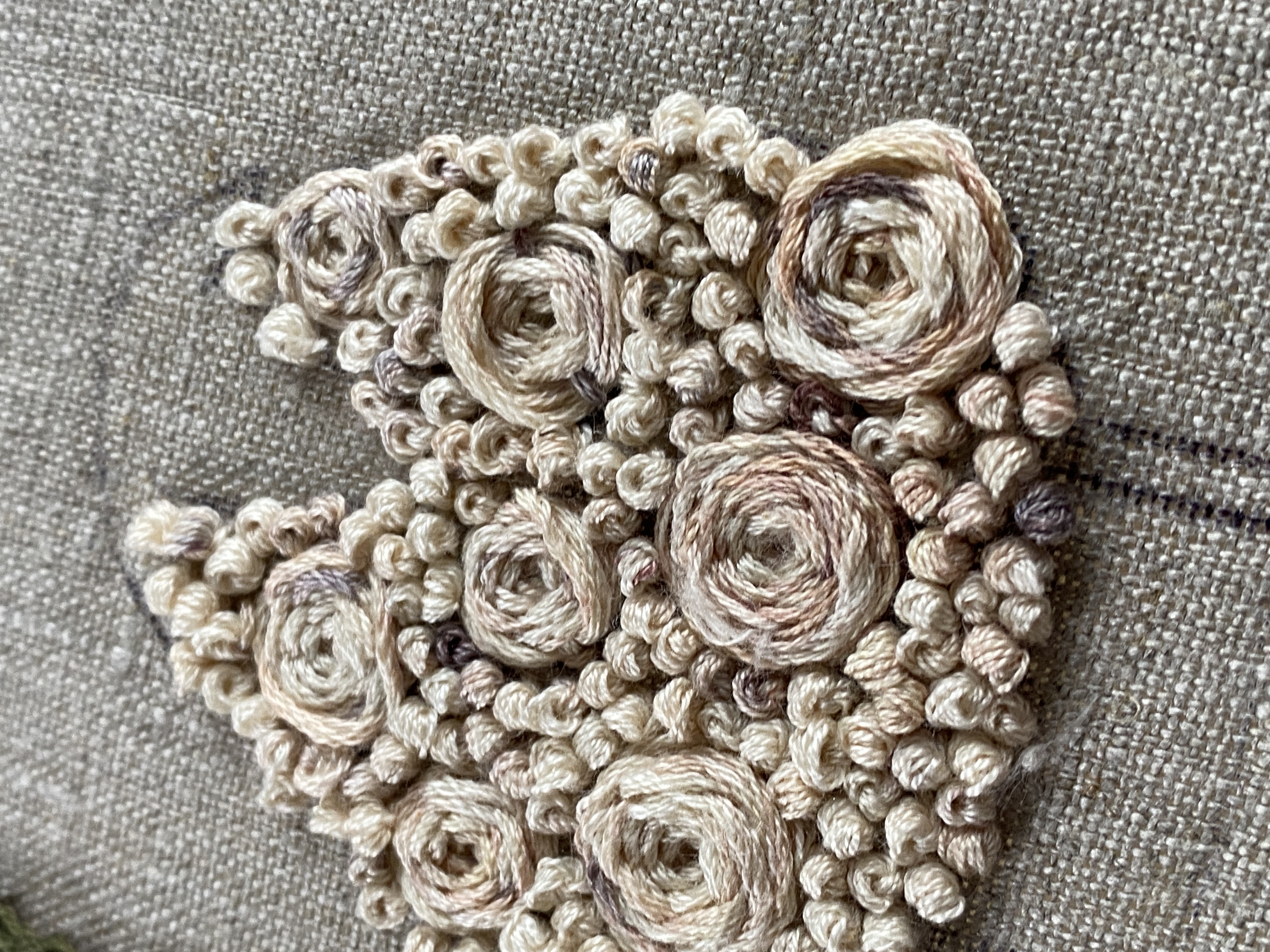 I think I'm drawn to these big, chunky stitches because I love the big loops of punch needle so much, it just seems like a natural progression for me. I've been googling stitches and watching every youtube video I can find. Play and pause, play and pause, following along until I get it right. It has been a bit uncomfortable for me as this is a new adventure, but I never once say "I can't do that". It's so exciting to finally see something come together....and though my stitches might not be perfect, they are perfect to me and that is all that matters. These intricate little stitches could be considered too pristine for the primitive look that I love and by mixing certain textures with "dirty" flosses I'm getting the look I want.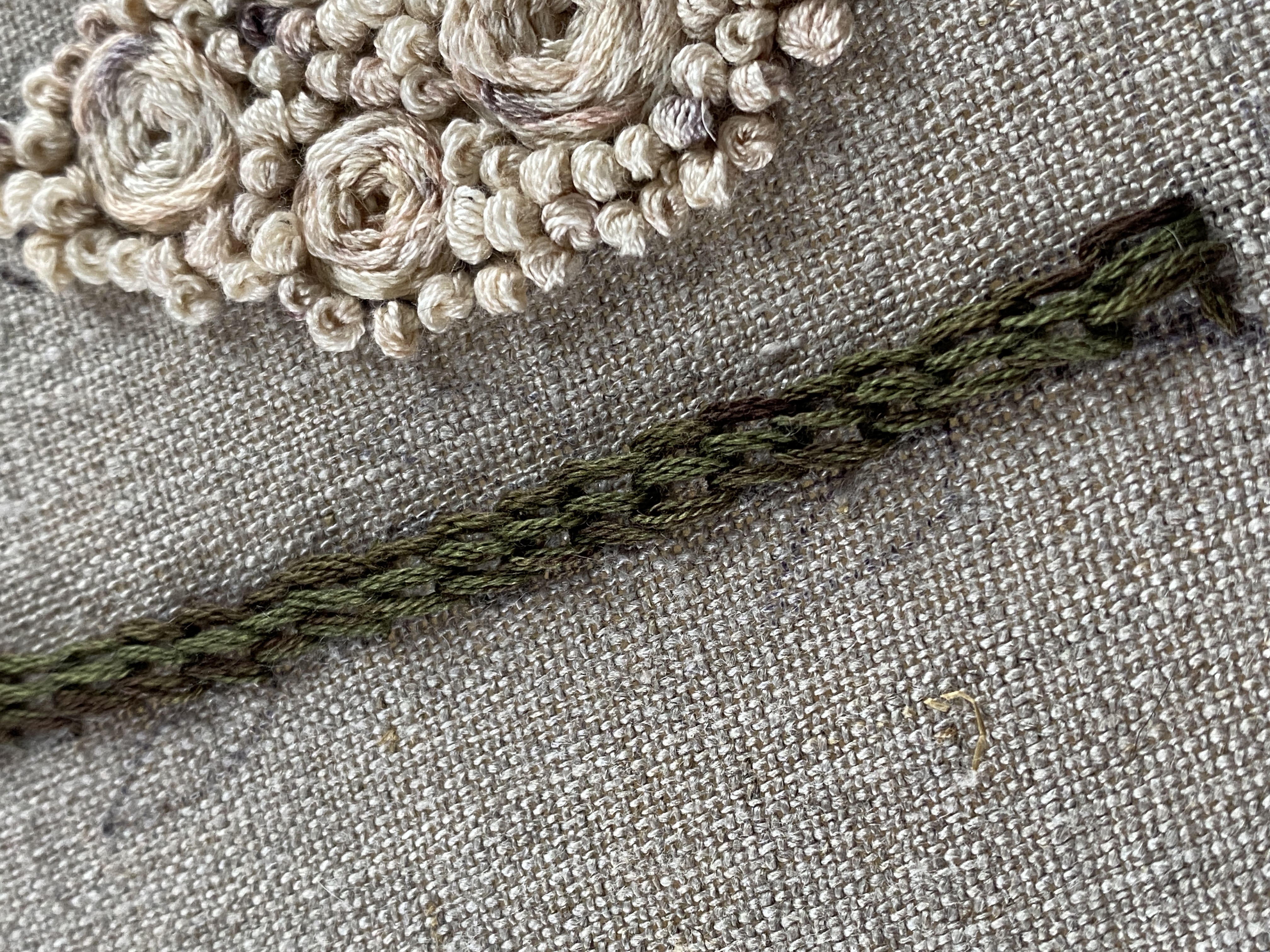 With each new element or motif, I take to google, pinterest or youtube to find that perfect stitch.
And in between, when I need a break from my new adventure I go back to my trusty punch needle....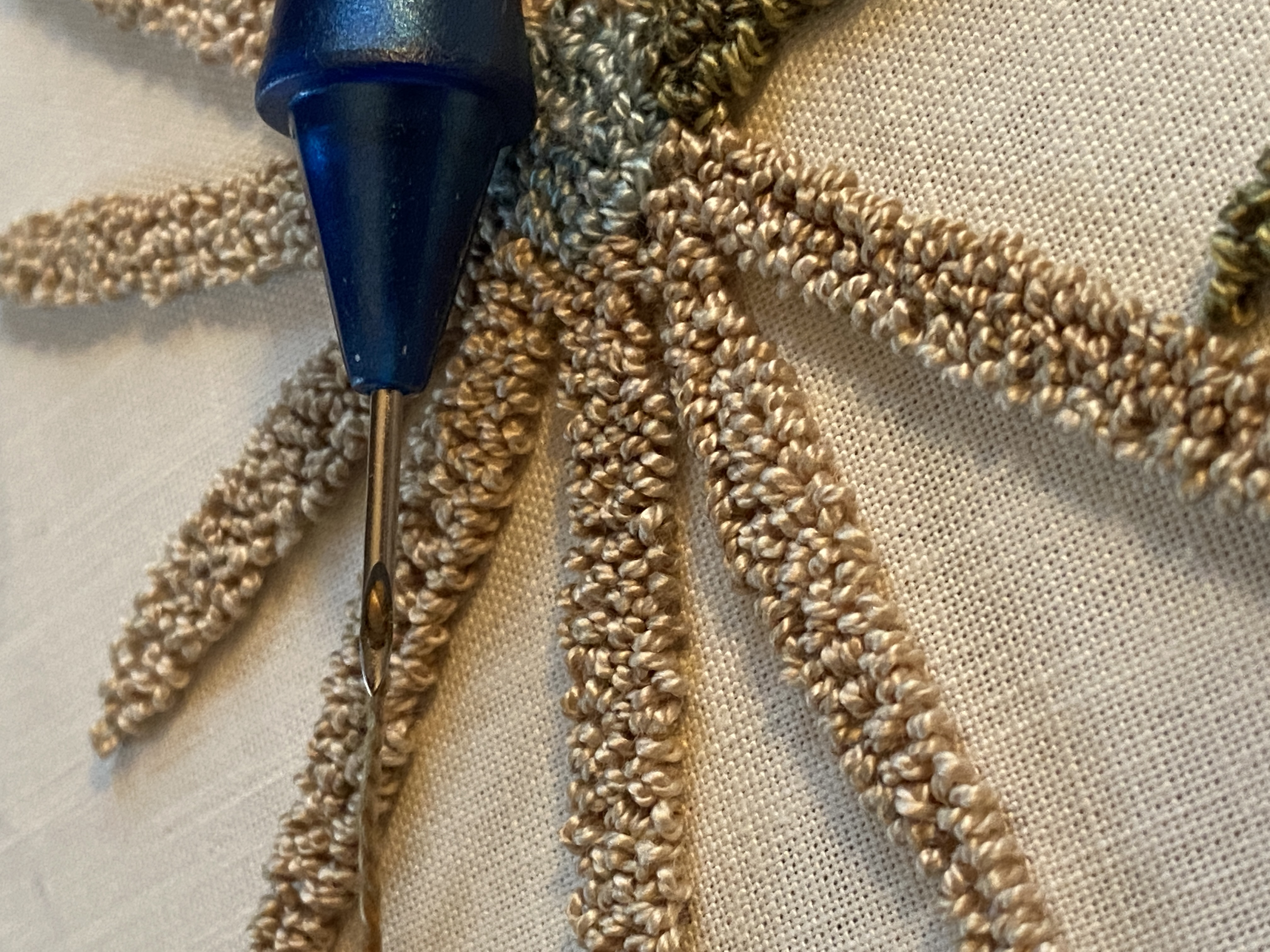 After challenging myself with intricate stitches, when I pick up my punch needle, it's like saying hello to an old friend.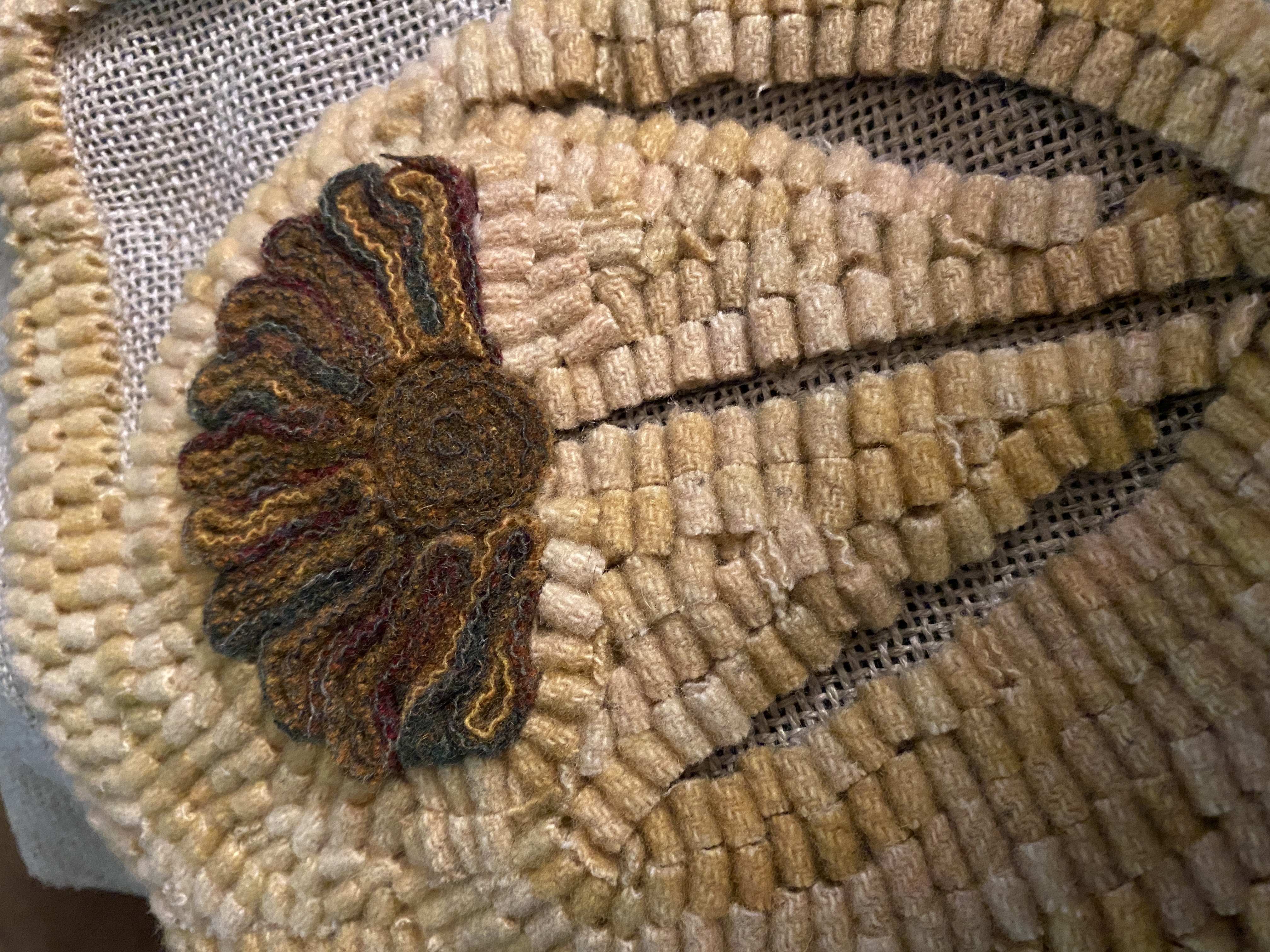 ...and in between I twist and turn wool. You may have seen me form this fun flower if you follow us on facebook. Mom is part of my texture infatuation right now...I say "mom I've got an idea, can you help me with it" and she picks up her hook to help out!
January is full of promise....hopes for lots of new projects both professionally and at home. Hopes for good health and fun times with family. Hopes for peace of mind. January is the perfect month to rest and recharge for the upcoming year.
I hope you all have a fantastic new year, filled with lots of health, happiness and of course....texture!
Until next time.....