This is the first day our website is open and I am thrilled by the response. It was our goal to make the site as easy to navigate as possible. We are also thrilled to have the "wishlist" option back. You will see on each product page that there is an option for you to add that product to your wishlist. It's such a nice option in case a family member asks you what you would like for Christmas or your birthday. They will be able to find the items easily.
So, now that things appear to be up and running and operating smoothy, before I head to work to fill your orders I thought I'd take a moment to share with you the progress on my latest project.
I punched "Oh Tannenbaum" a couple years ago for Punch Needle and Primitive stitcher magazine. You can see how the tree part is raised. I punched it with merino fingering yarn at a height of #12. The hit or miss background is done at a setting of #2. I have been wanting to hook this with a raised tree and have finally gotten started on it.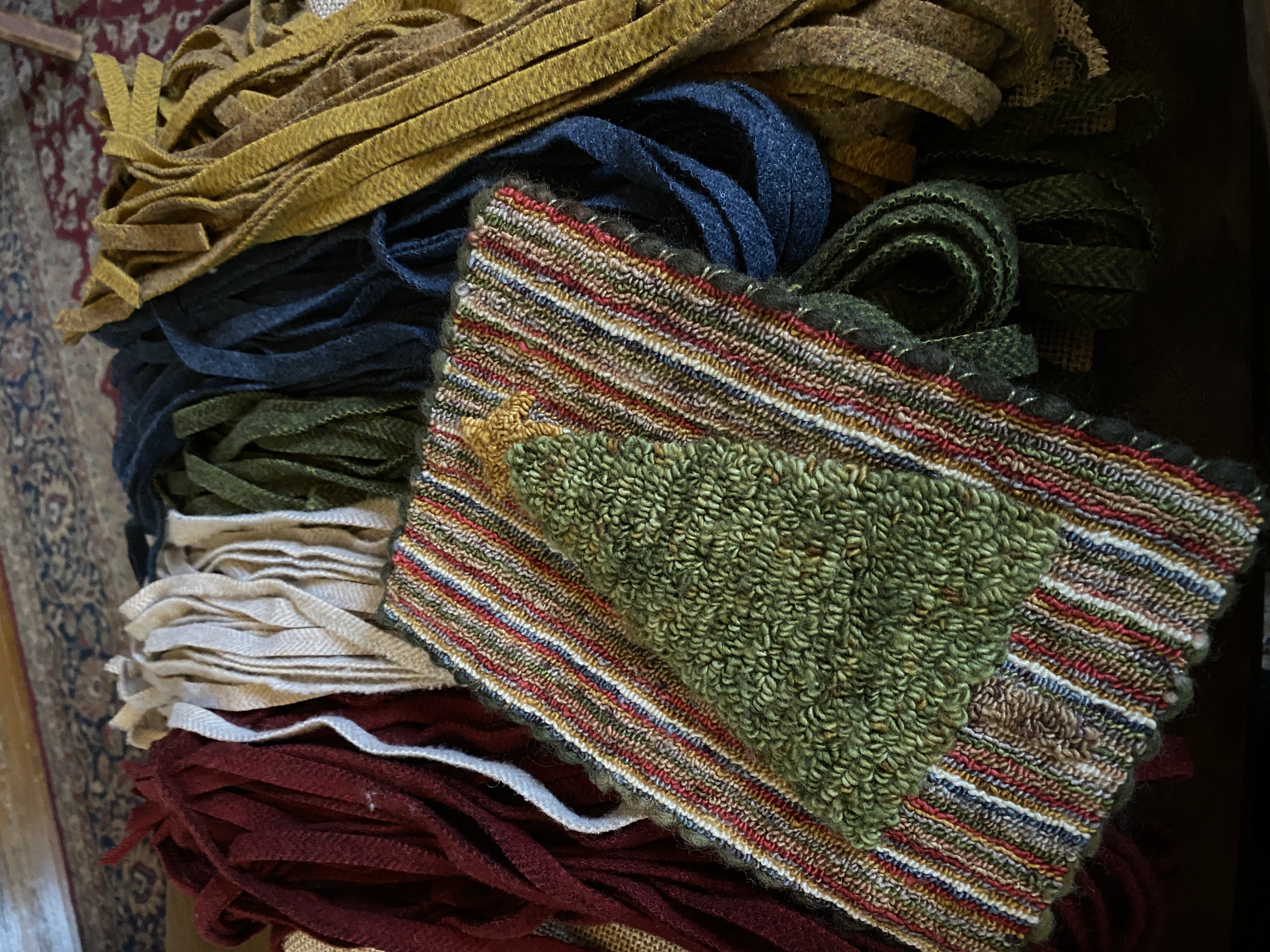 You can see that I chose woolens that resemble the thread colors in my punch needle. I like to hook with bigger cuts so I used my #9 OTF die to cut my strips.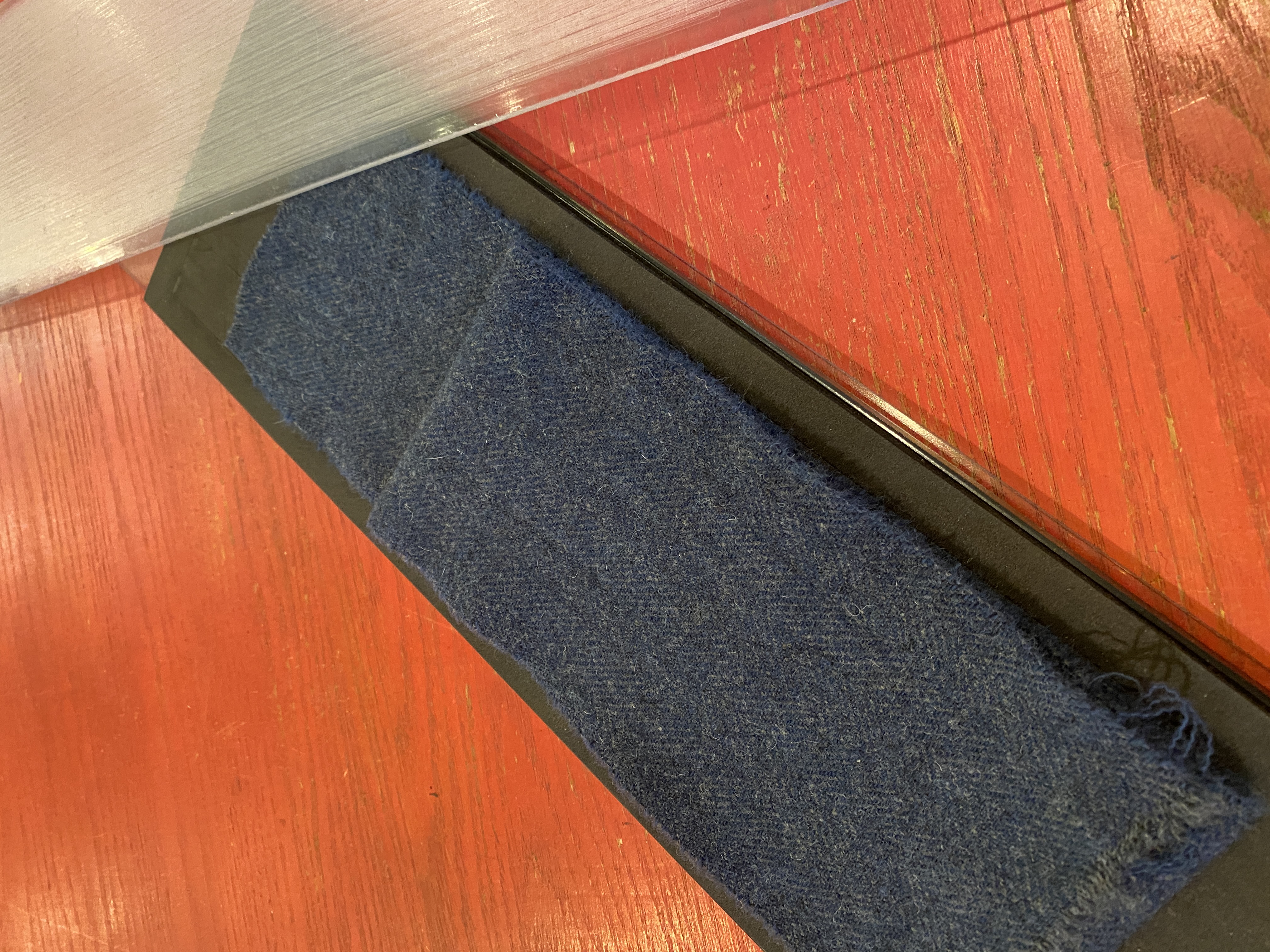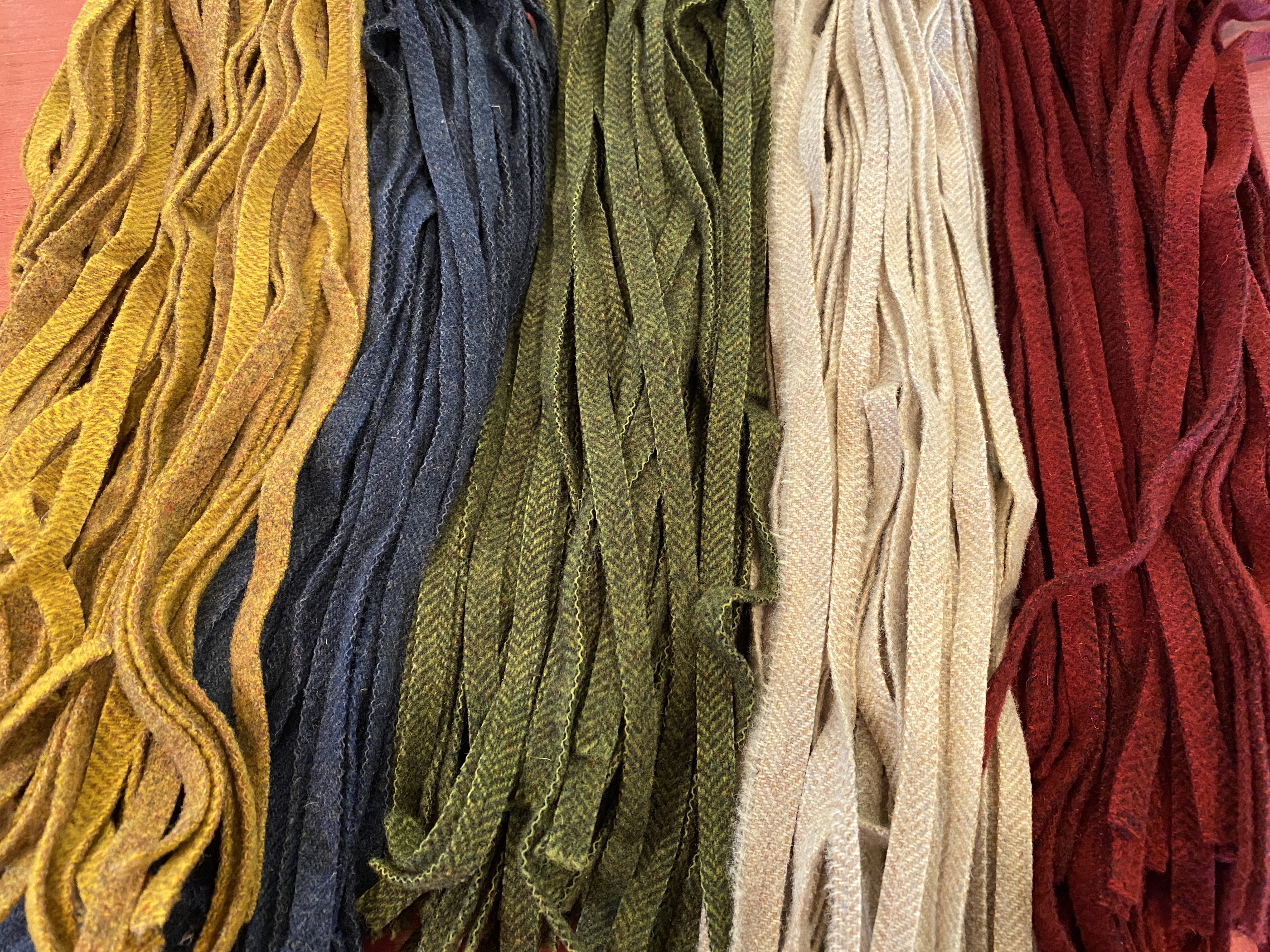 Since I'm hooking with #9 strips I will hook on linen since it is easier to pull. I actually prefer monks cloth because, well, that is the fabric I learned on, but will use linen often since I like the big cuts.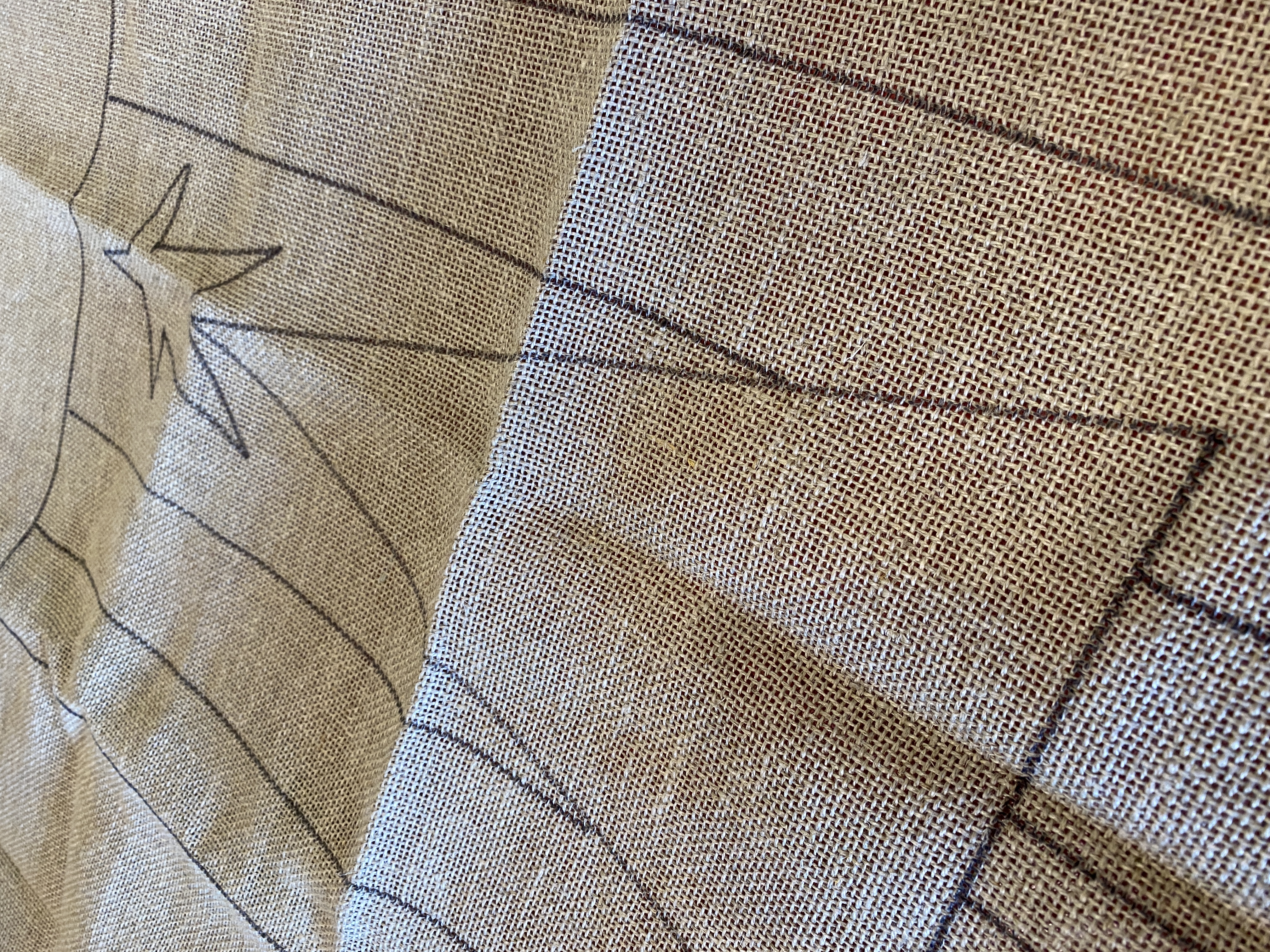 I drew in some guide lines throughout so that my lines will remain
straight. Even the most well intentioned hooker can go off the lines when straight line hooking. Placing lines about every 2-3 inches will help me get back on track as I move through the background.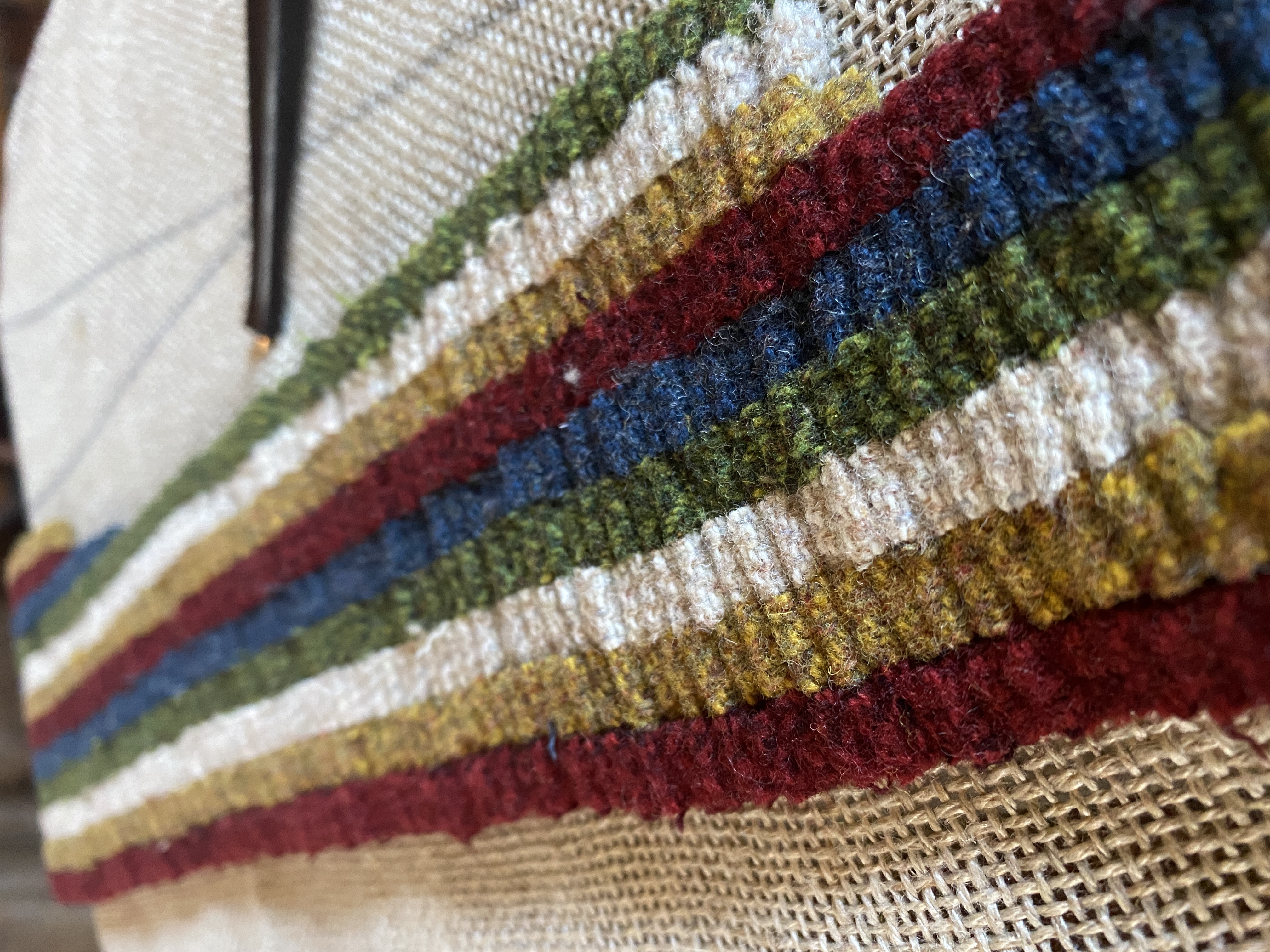 So, you can see that I started hooking my straight lines for the background....by the time I got to my second gold row the guide line was there to reassure me that I was hooking straight.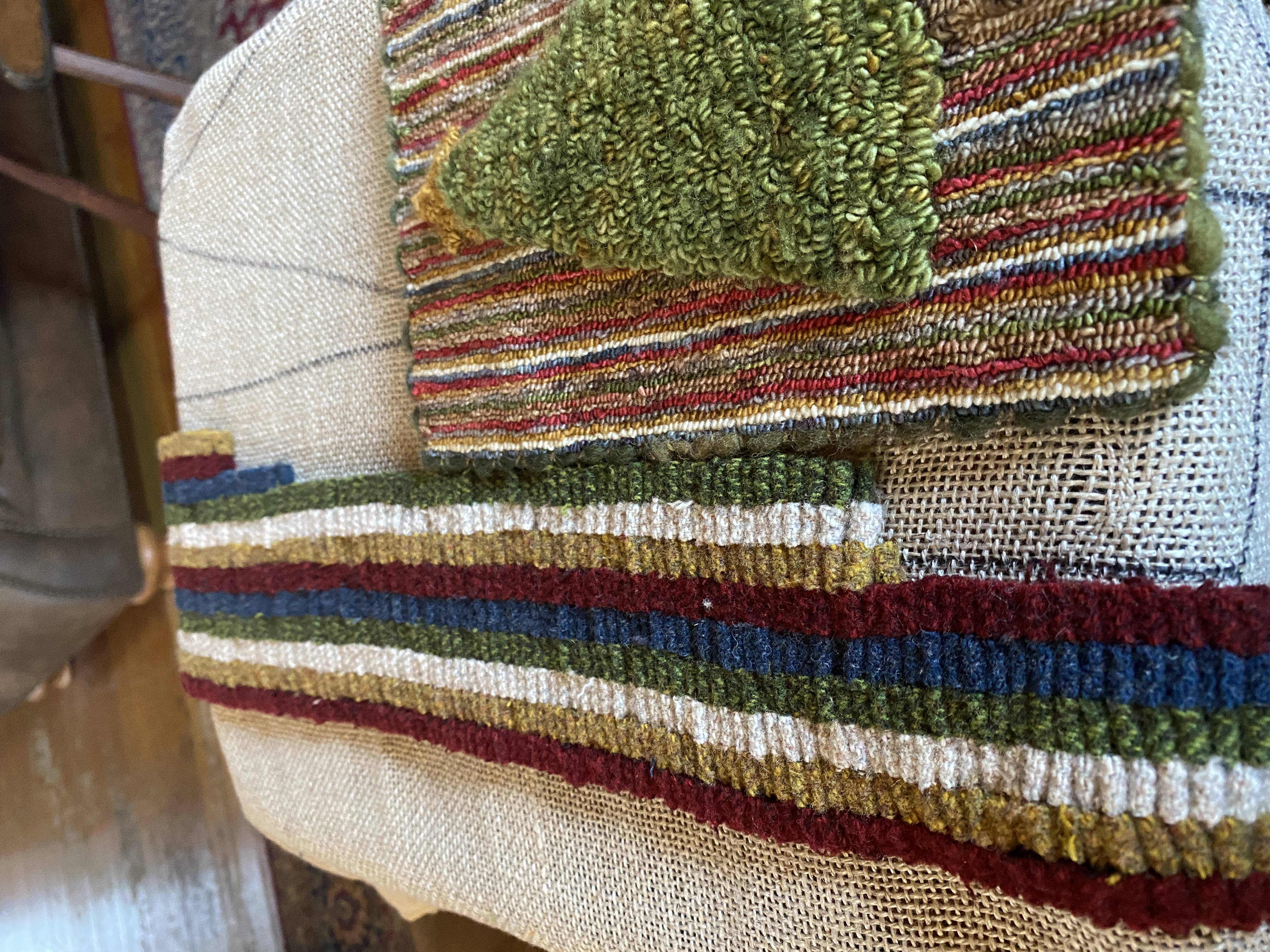 Here's my progress so far. I'm very happy with it, but of course the real magic is going to happen when I start putting the tree in. Stay tuned, I'll show you that when I get there. Both the punch needle pattern and the hooked pattern will be available when everything is completed and all materials have been ordered. I'll let you know!
Thanks for taking the time to visit.....until next time......

~Julie~