There's that assumption that when the kids move out the parents take over their room for a sewing room, an office....something. Well, that wasn't the case in our home......for a time. My youngest son moved out more than two years ago and his room has been pretty much empty. We threw a guest bed in there and the obligatory piece of exercise equipment but for the most part it remained unused.
My office and craft room was on the first floor, near the primary entrance of our house and it was an eyesore. I had a tiny little pantry closet and had stuff jammed in there....future projects...UFO's....good stuff and yes, some junk. Something needed to be done so I decided in February to dive in and redo our son's room and make it my craft room/office. It is on the second floor so I wasn't quite sure if I would really use it that much and I would have to move A LOT of "stuff".
When we moved into this old stone house in 2006 I told the boys they could paint their rooms whatever color they wanted. We had lived in rentals and Army housing and we were all sick of white walls. I did not know that my oldest son would choose red.....oh boy....but it was ok, it was bold and I liked it.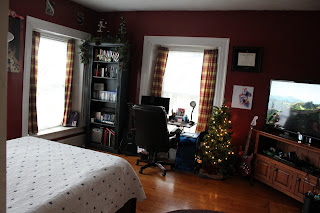 I knew that it would not be easy to cover so I planned on putting two coats of Kilz primer on it and that did the trick.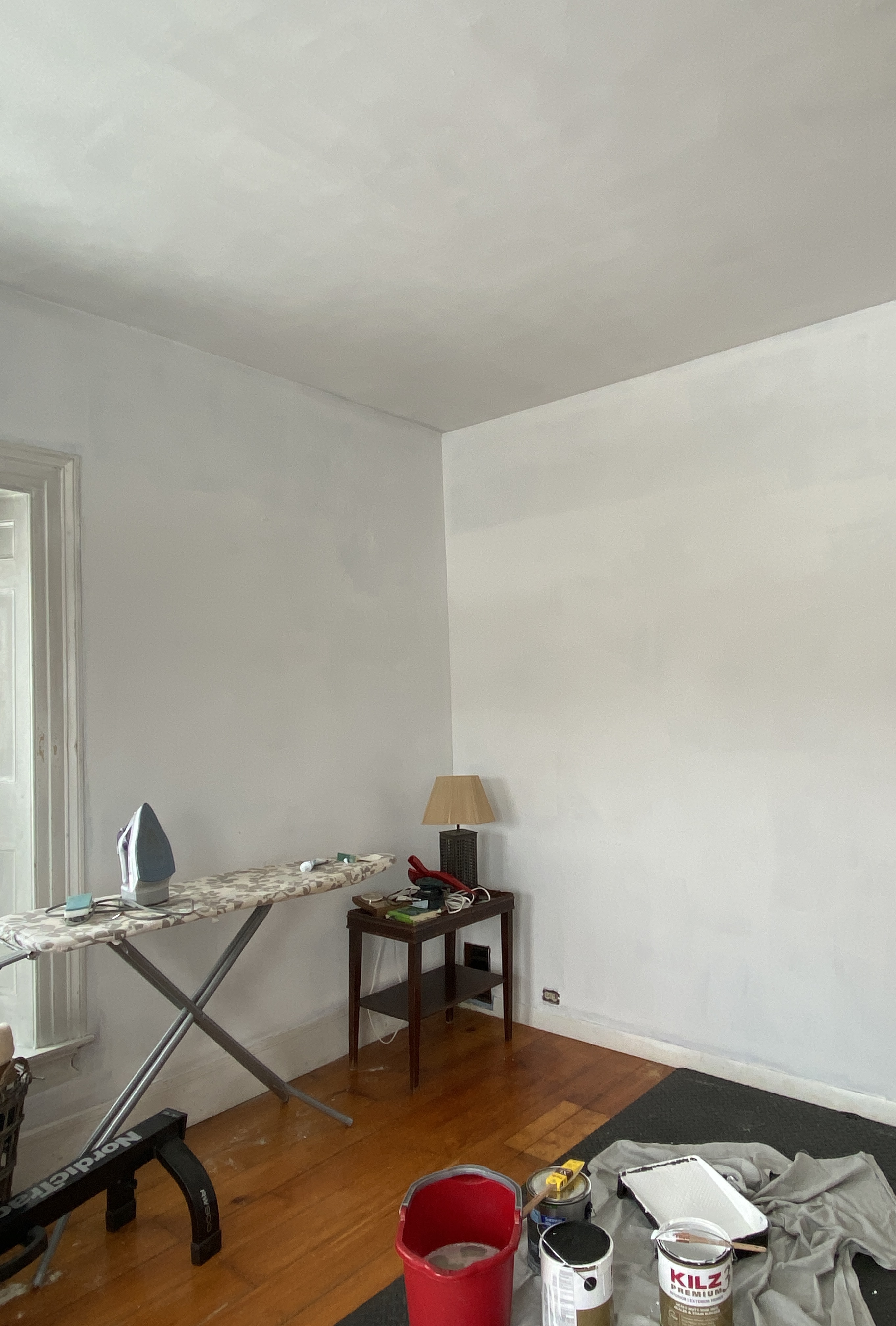 This room had not had any TLC for 16 years so I knew it was not going to be a quick project. I had at best one day a week to work on it. In the winter our shop is closed so we take Saturday and Sunday off. Saturday is my day to breathe so Sundays soon became "home TLC" day. It took me 3 months to get this room done because there needed to be 2 coats of primer over the red, all the trim work needed to be cleaned, sanded down and repainted, the ceiling needed a fresh coat and then the final paint.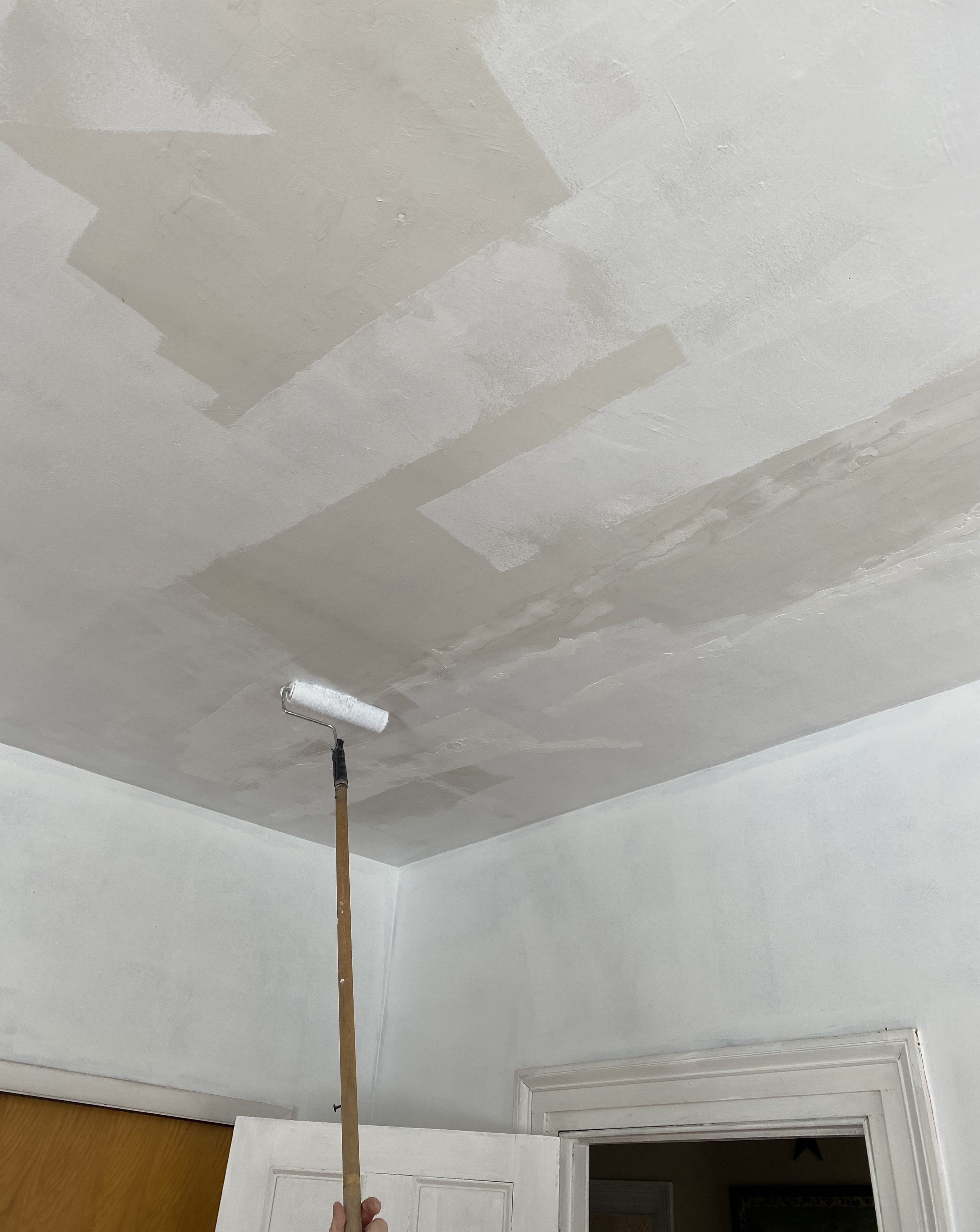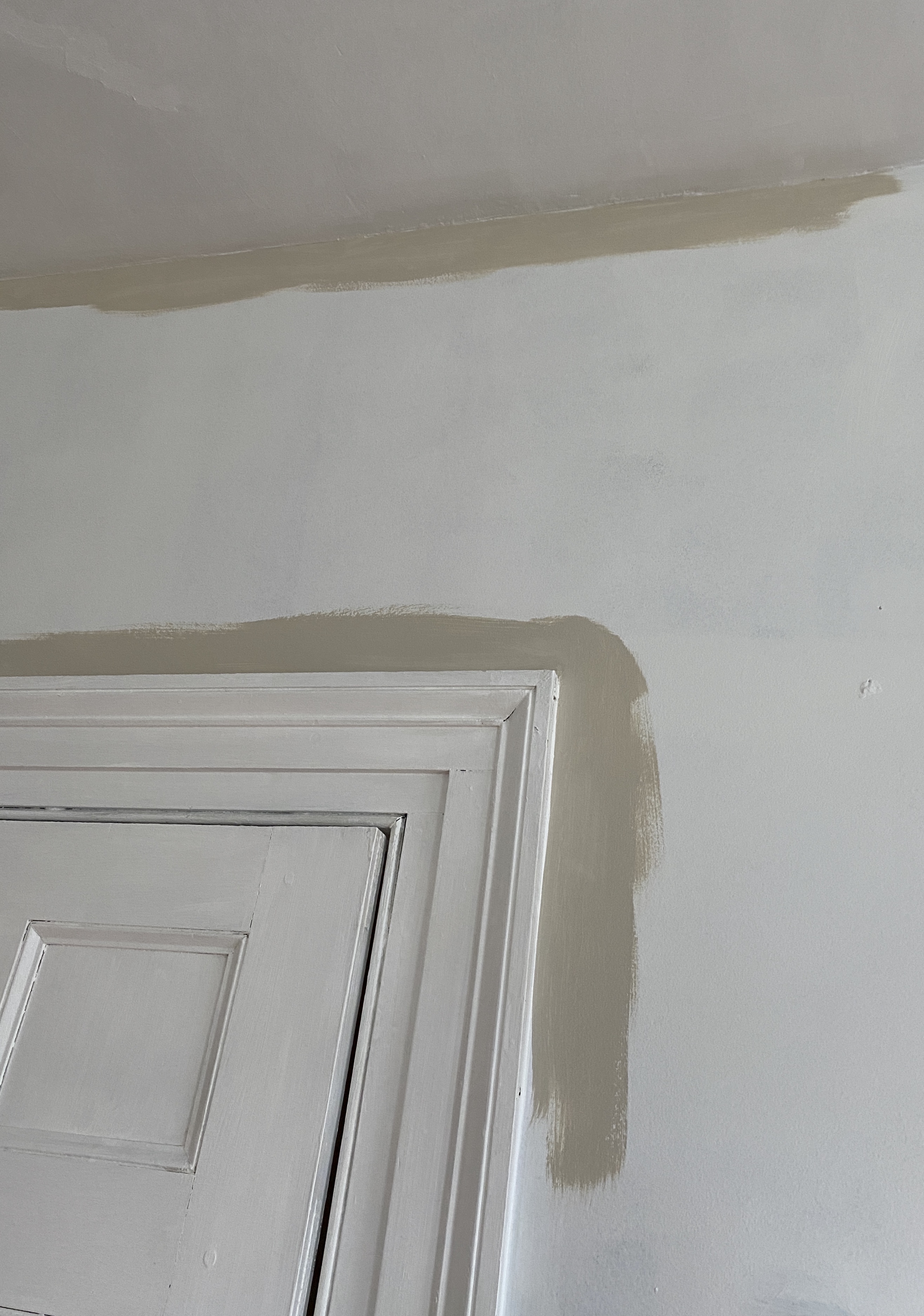 It took so long to get to the point of actually putting the color on, I was excited. While I swore to never live within white walls again my taste has changed since 2006. While cool blues and reds soothed me I now wanted softer colors. Isn't it funny how we change?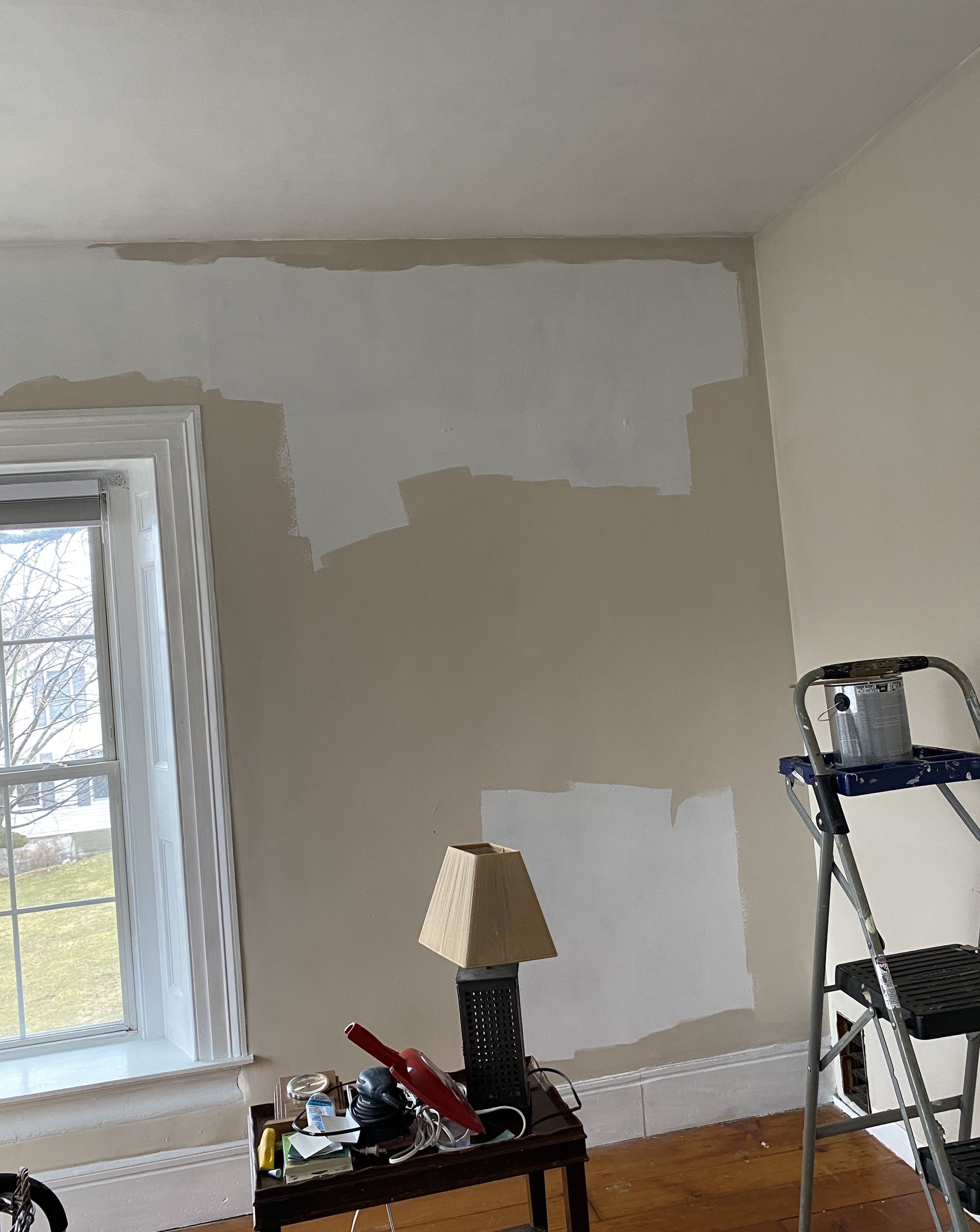 The minute I saw this color go on the walls I was in love. The white trim and inset windows just popped!
I was finally done the hard work of priming, painting, sanding and I was so pleased. Just look at how big this room looks. I knew it wouldn't look this big for long.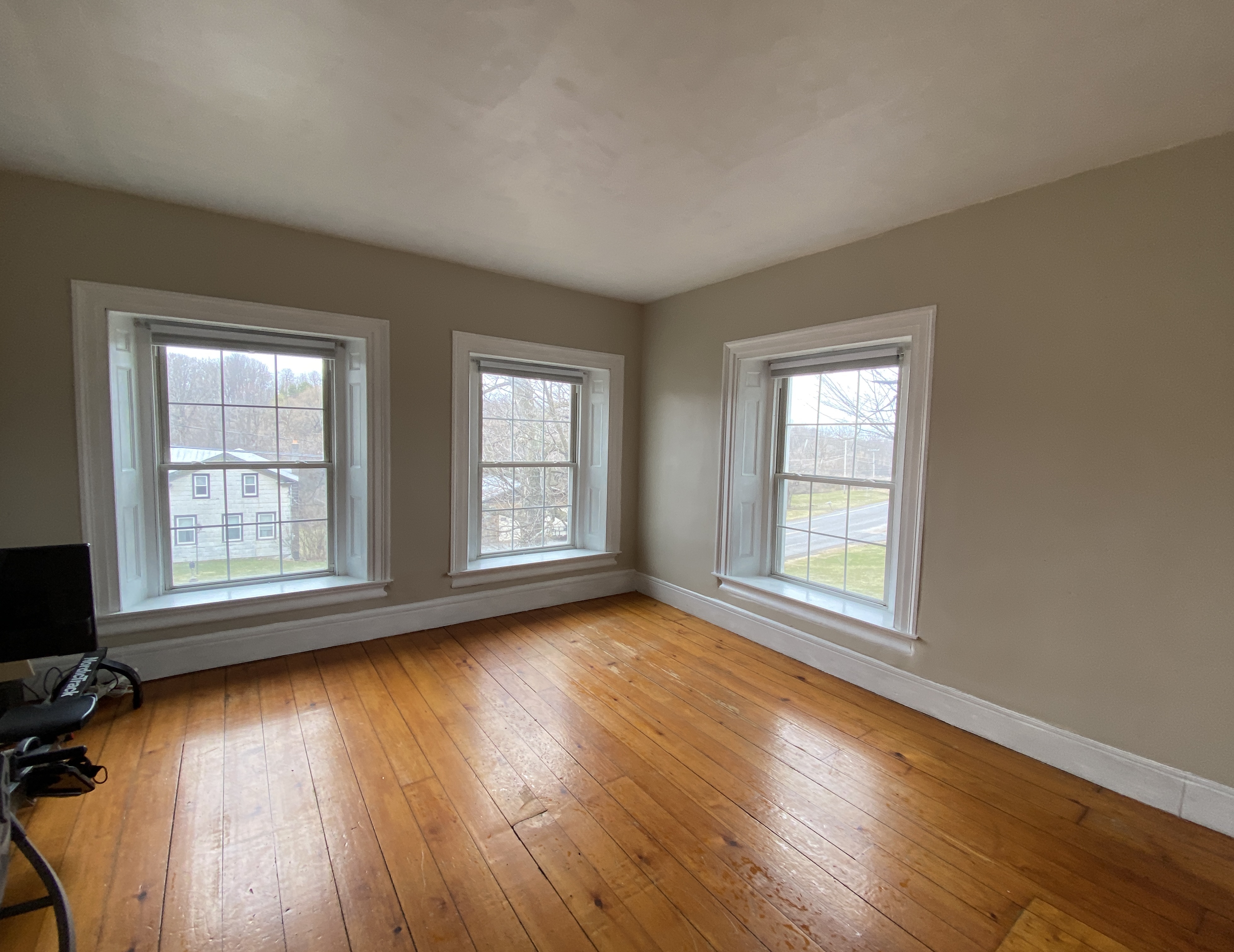 It was time to think about how I wanted to arrange things. I knew that if I could help it I did not want any plastic in this room. I badly needed to organize my stuff......honestly I didn't even remember what I had. My motto in life is pretty much "organized chaos" and so far this has worked well for me but I find that as I get older I really do want to be organized and know where stuff is so I went to wayfair.com to look for baskets and shelving for organization and Rugs.com to find a room sized rug. I was very pleased with the quality of everything. That rug.....it's even better in person!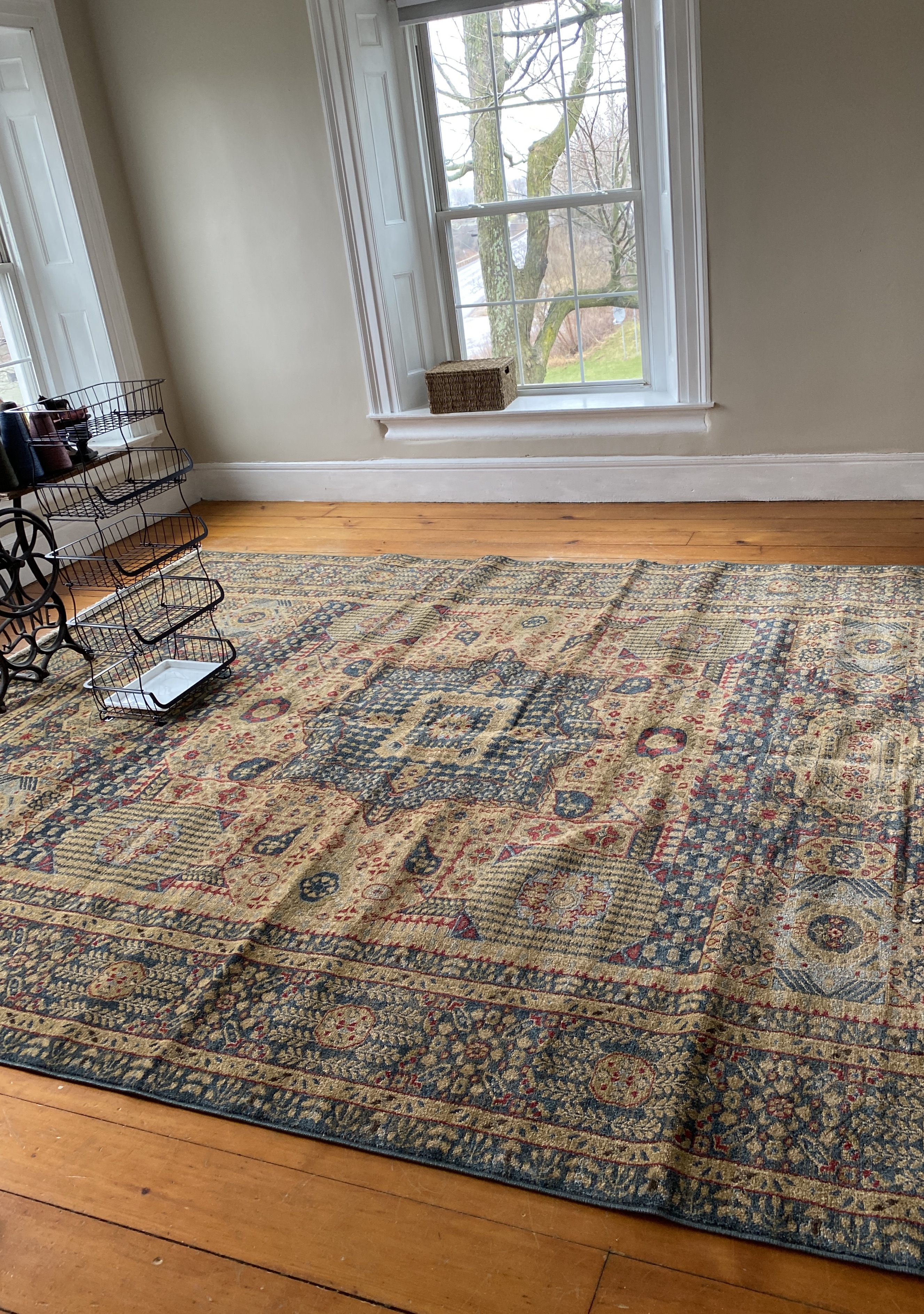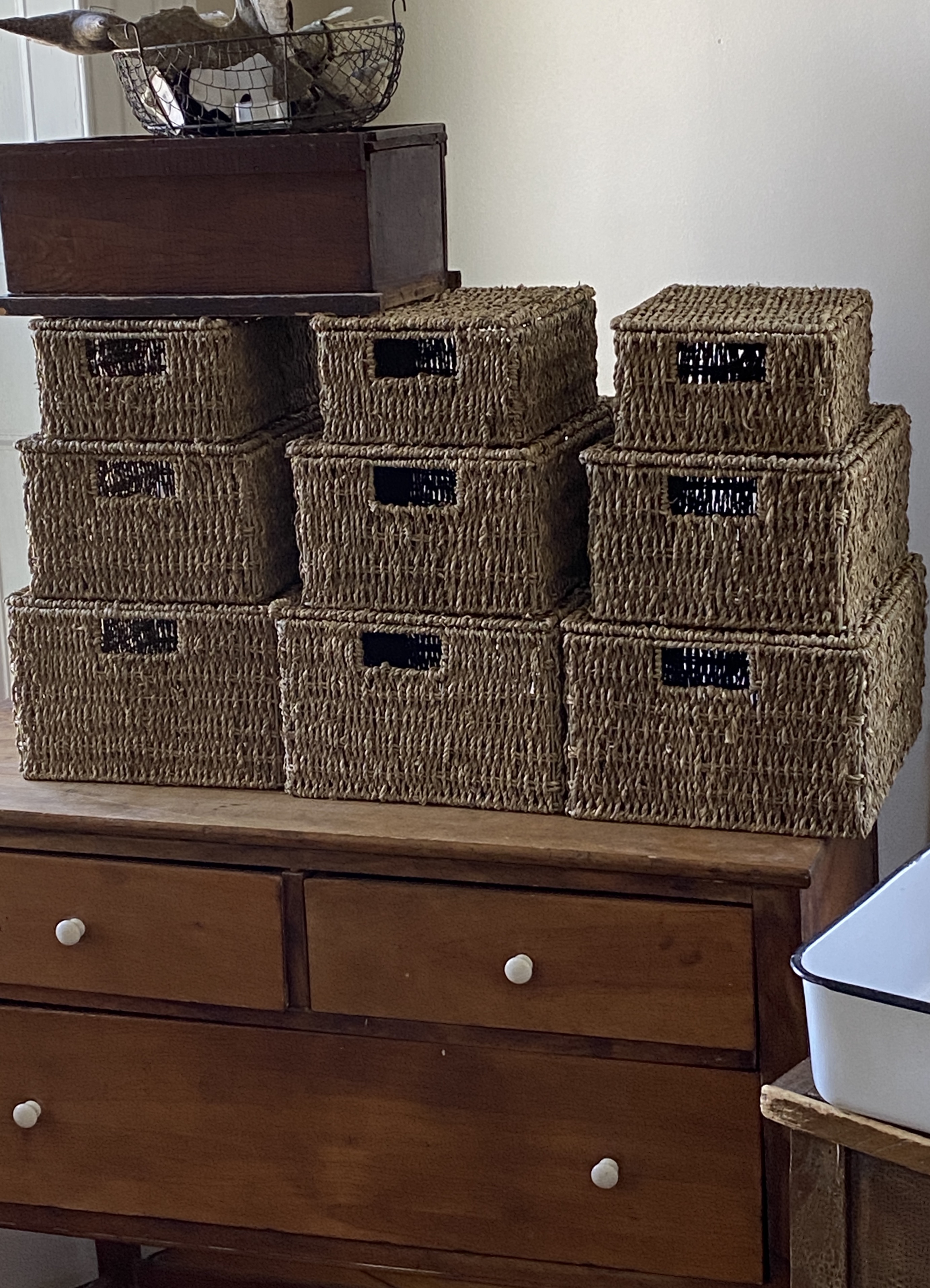 Then the hard work of bringing everything upstairs. Many trips were made and everything was askew....it wasn't pretty for awhile but I knew I wanted to take my time and go through everything and organize it properly.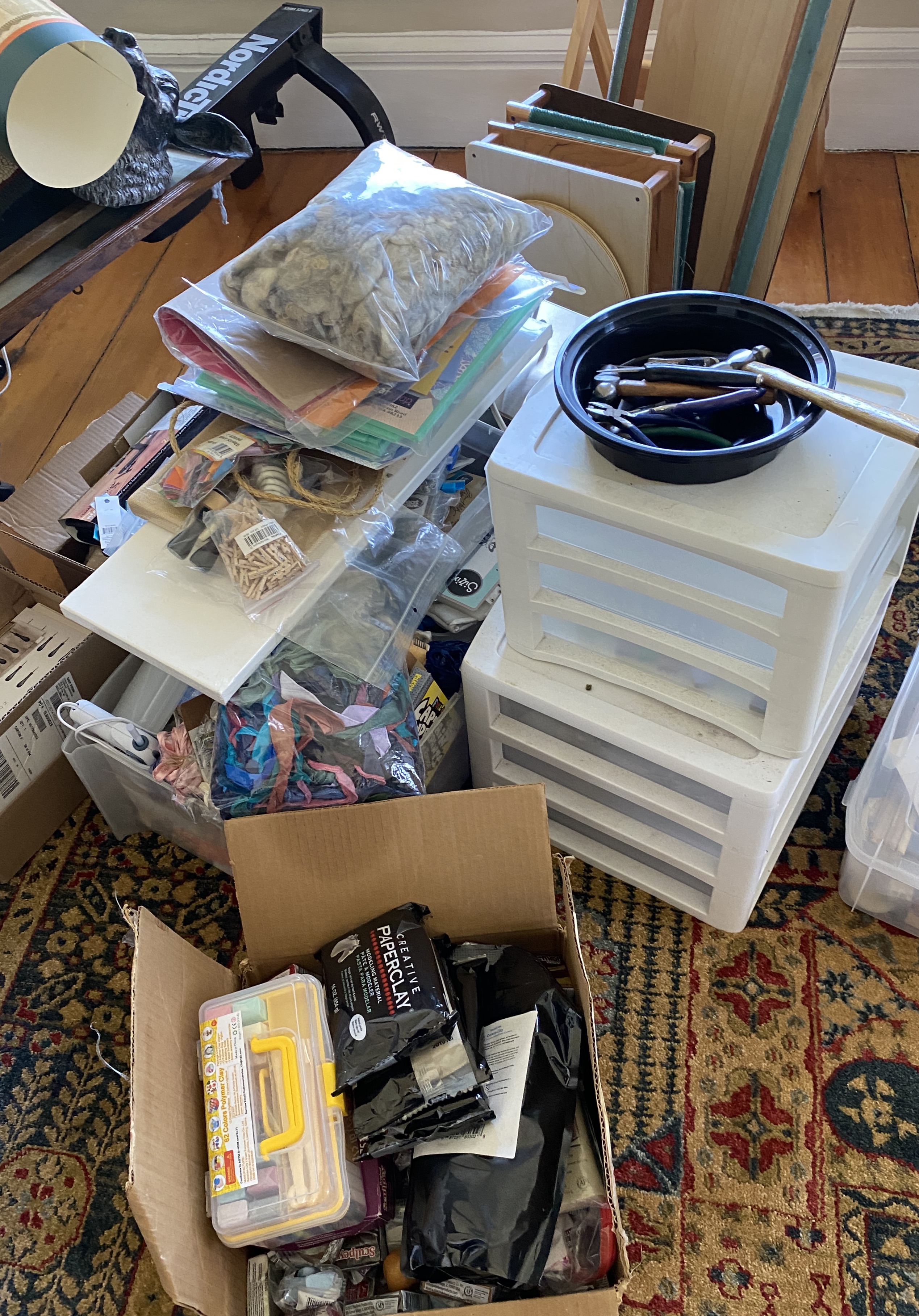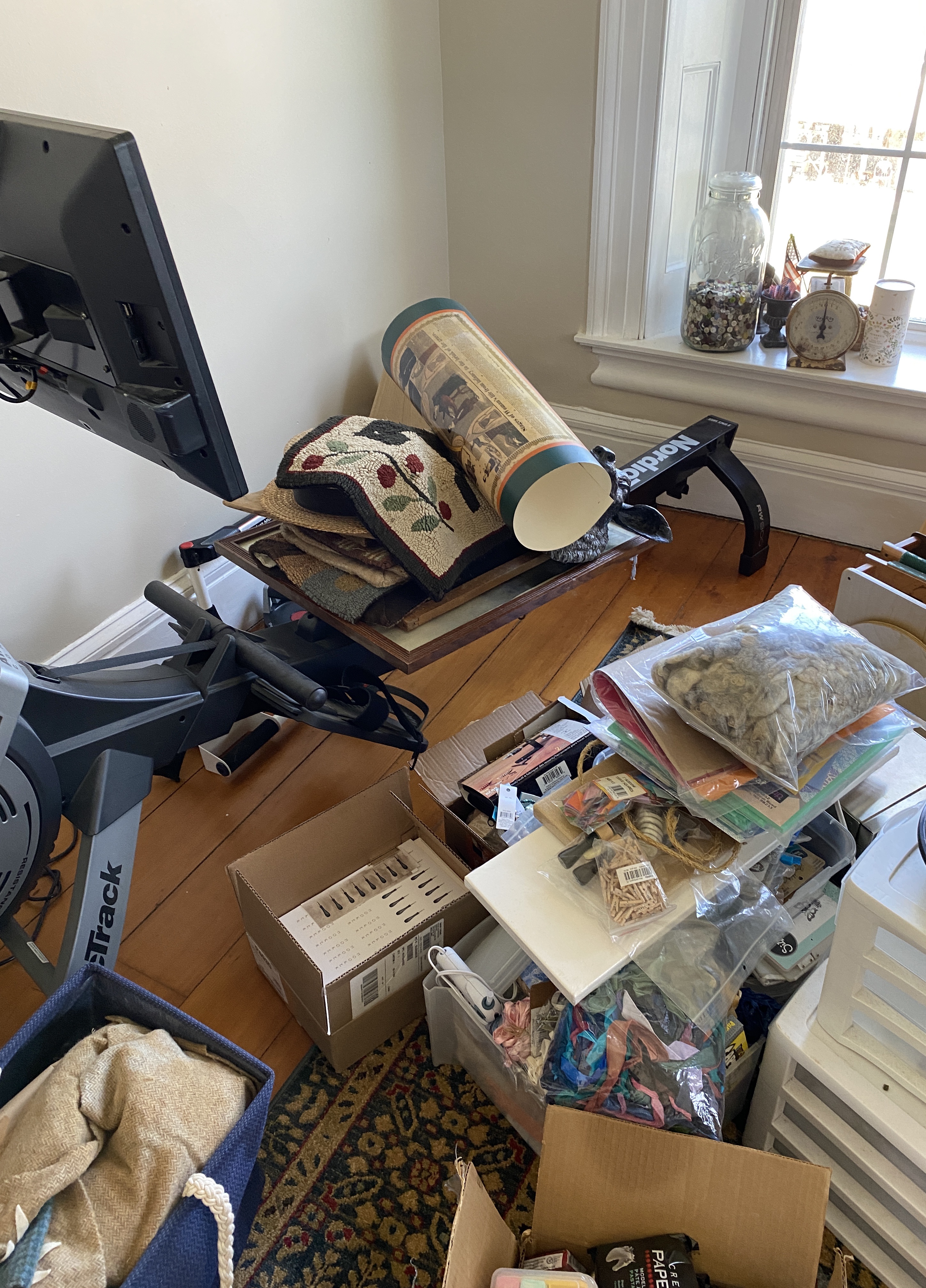 I'm certain that you all have the same craft stuff; paints, hoops, jewelry making stuff, ribbons, fabric, woodenware, clay, fibers of all kinds, books....and the list goes on.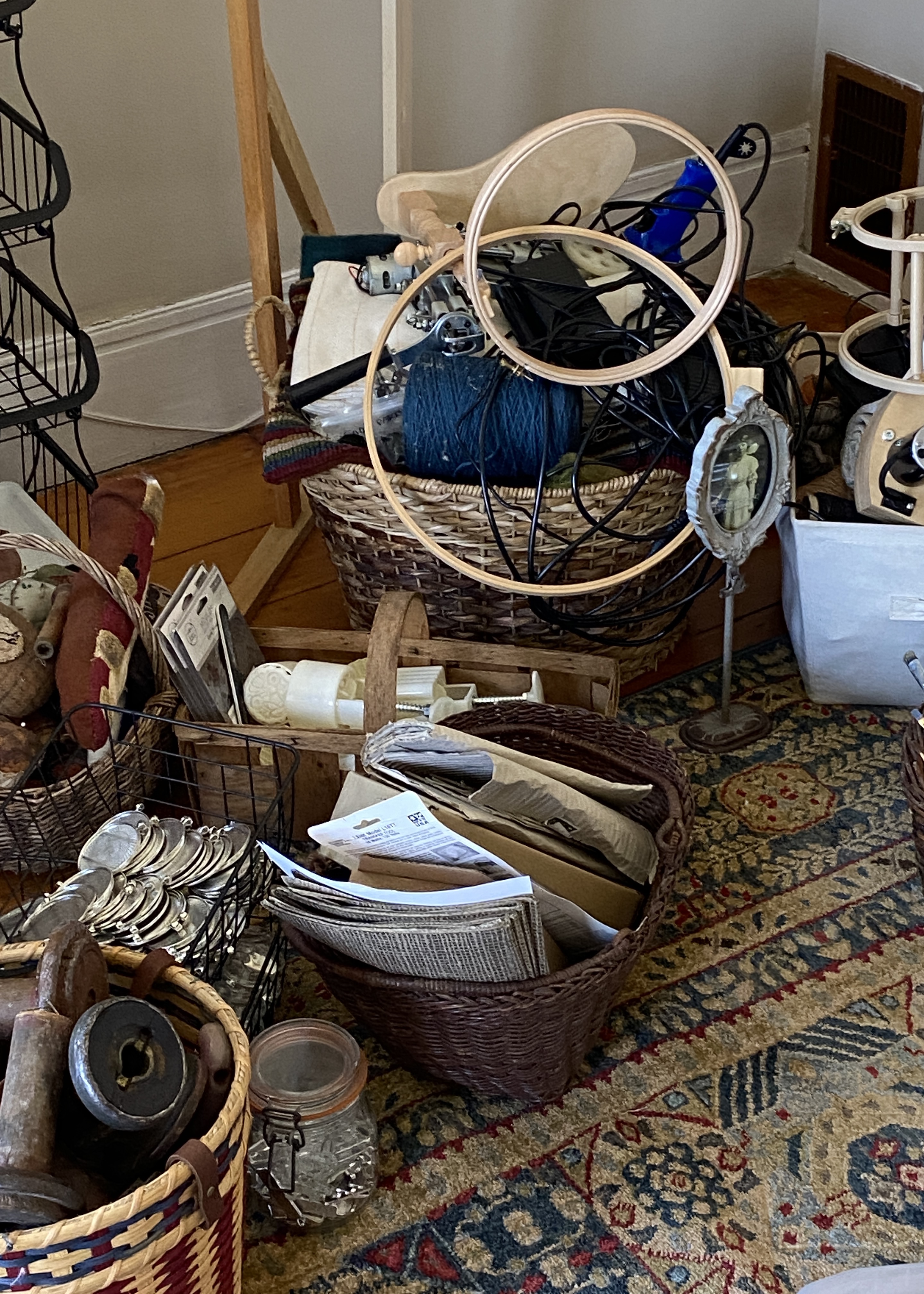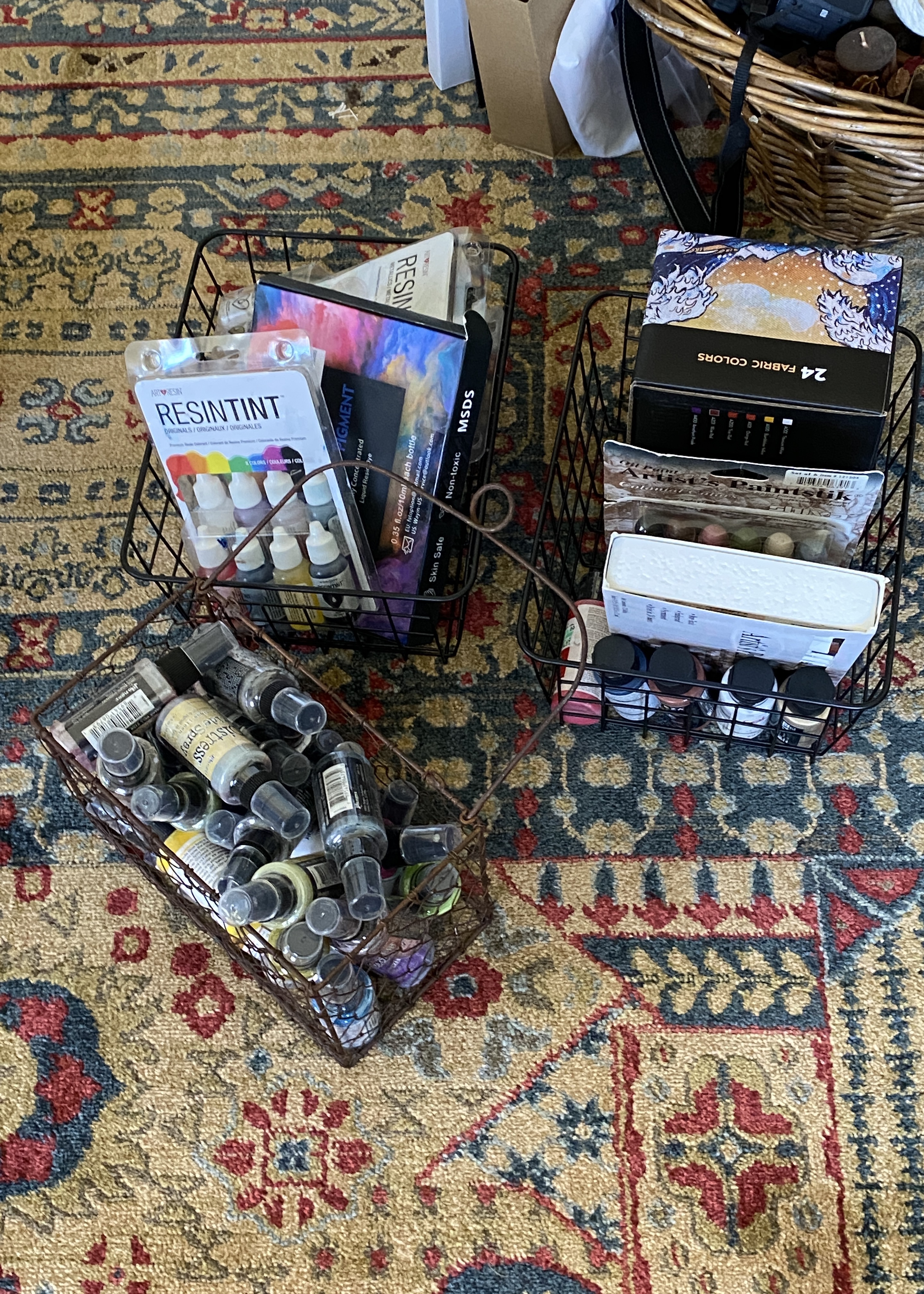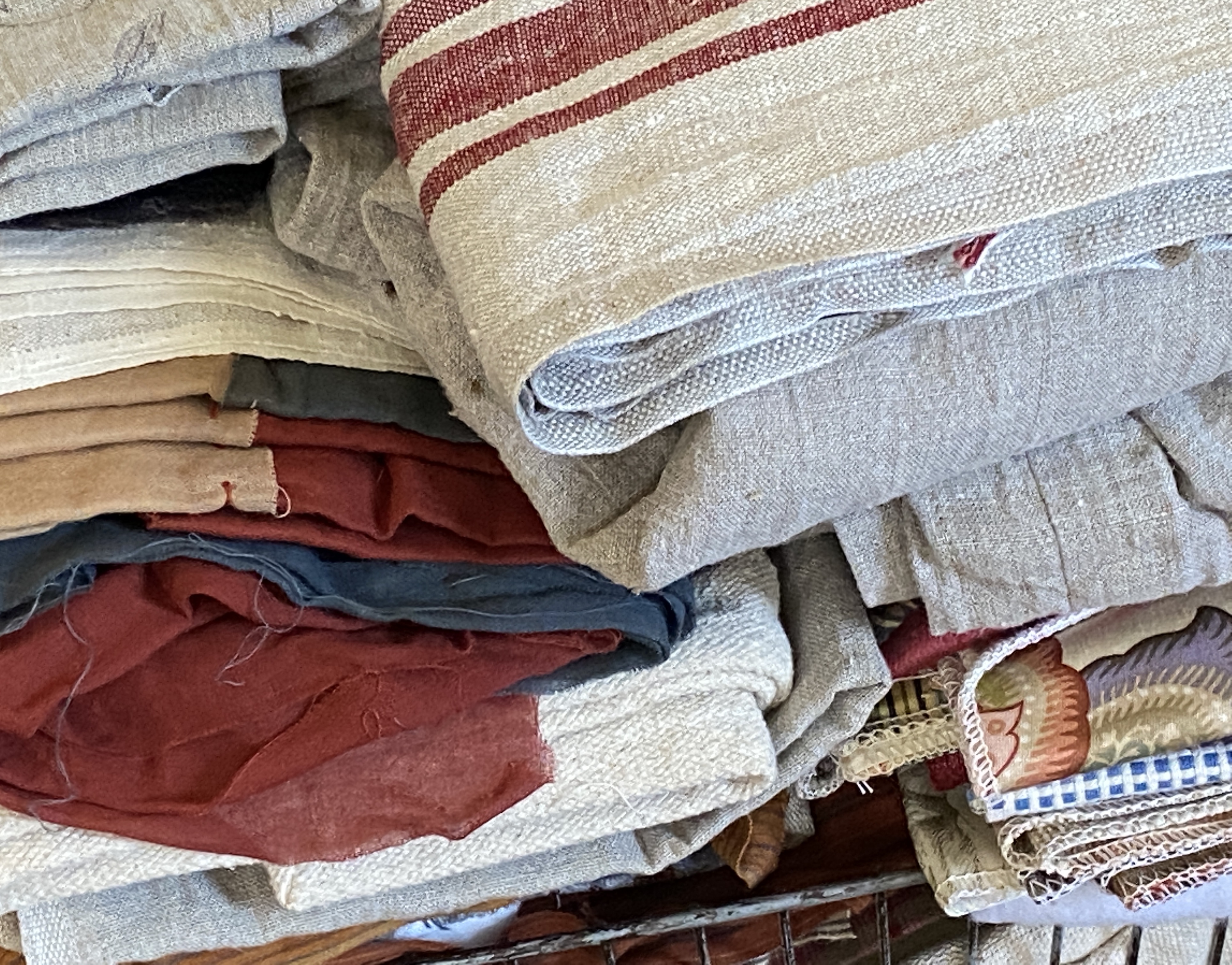 I went through it all organizing and labeling and then it really started to come together.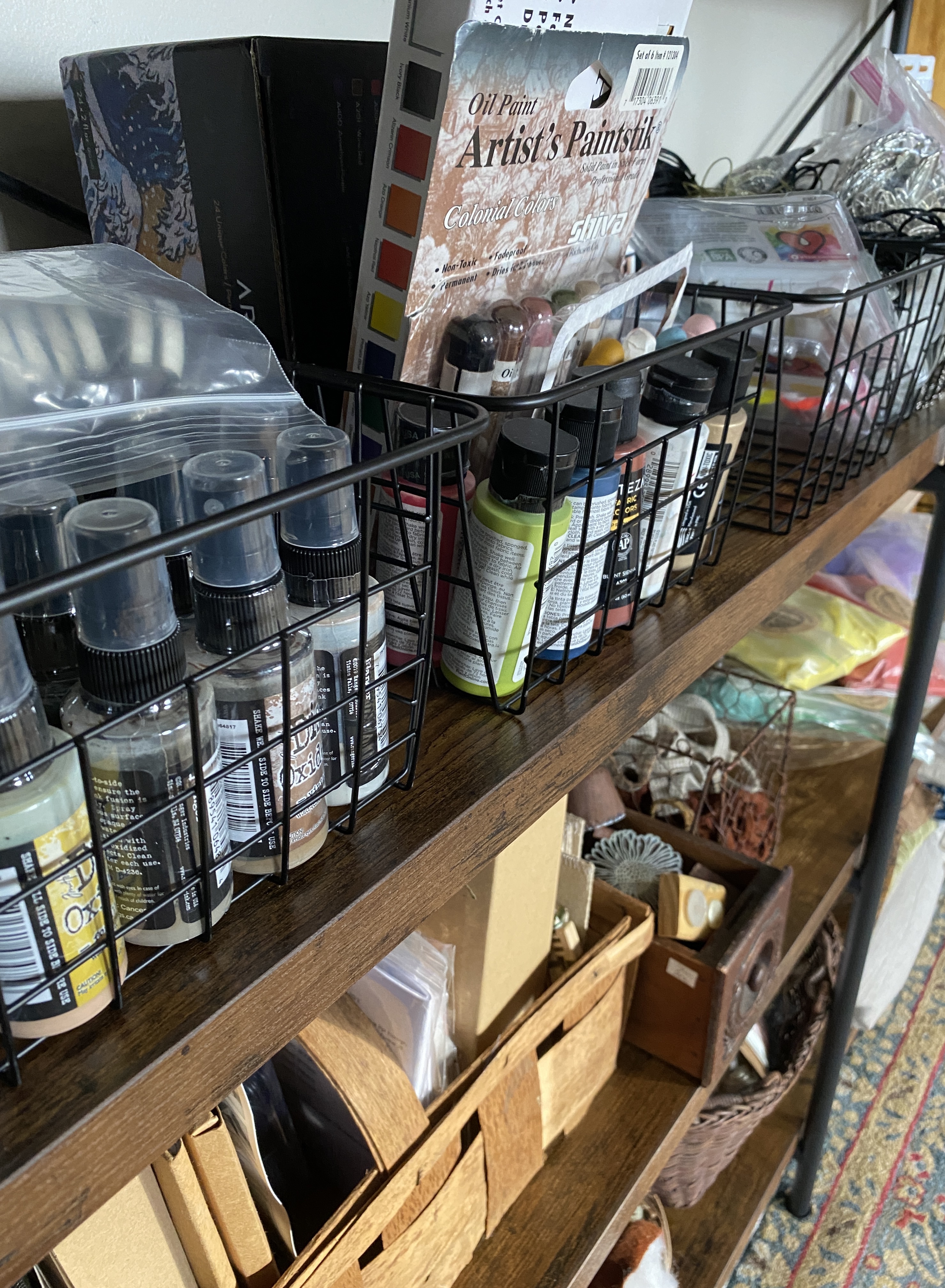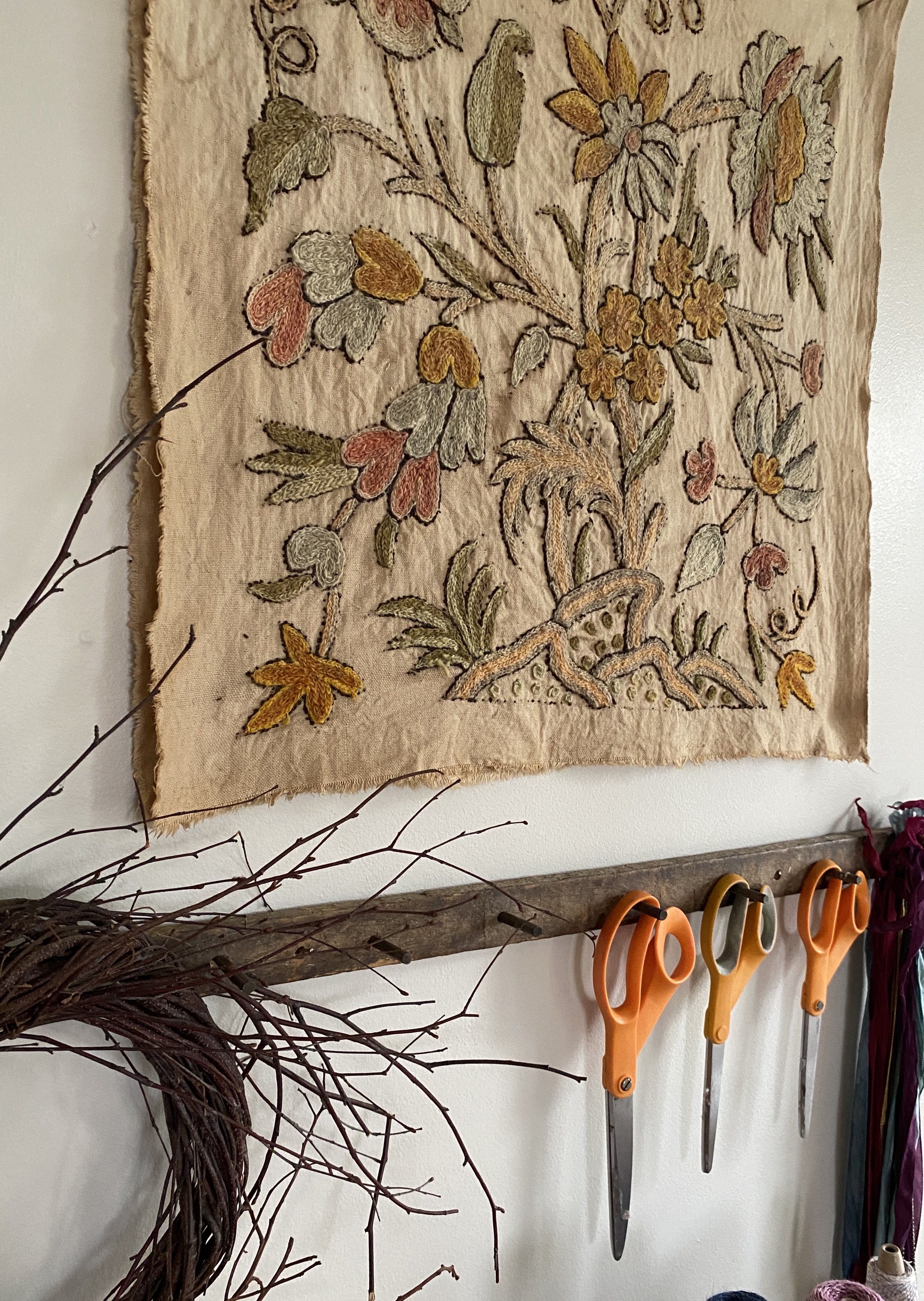 Paints are visible in baskets....I can see them when I want them. The scissors are hung right where I know they should be.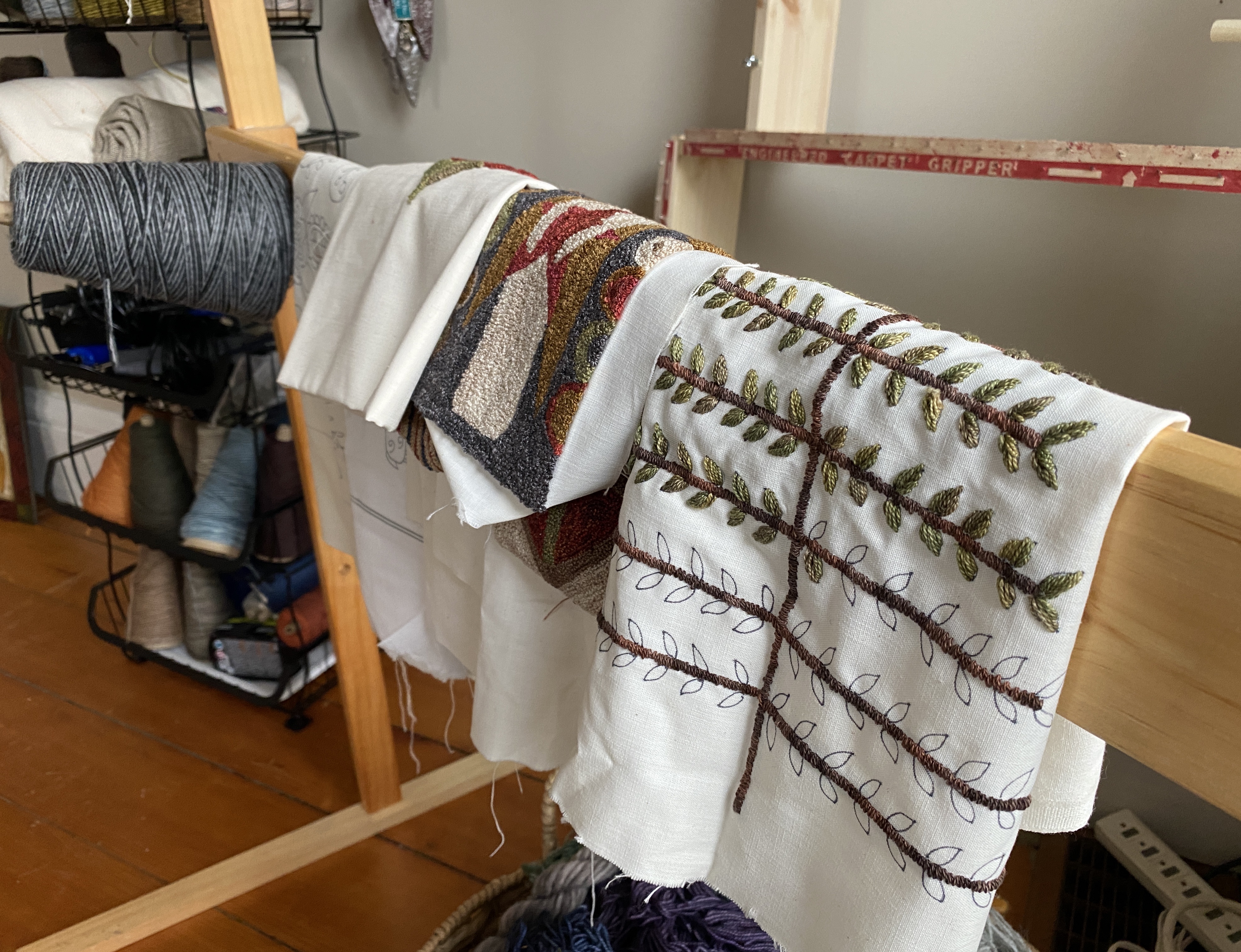 Unfinished projects are lovingly draped, nice and visible as a gentle reminder to me "hey, we're here and need to be finished".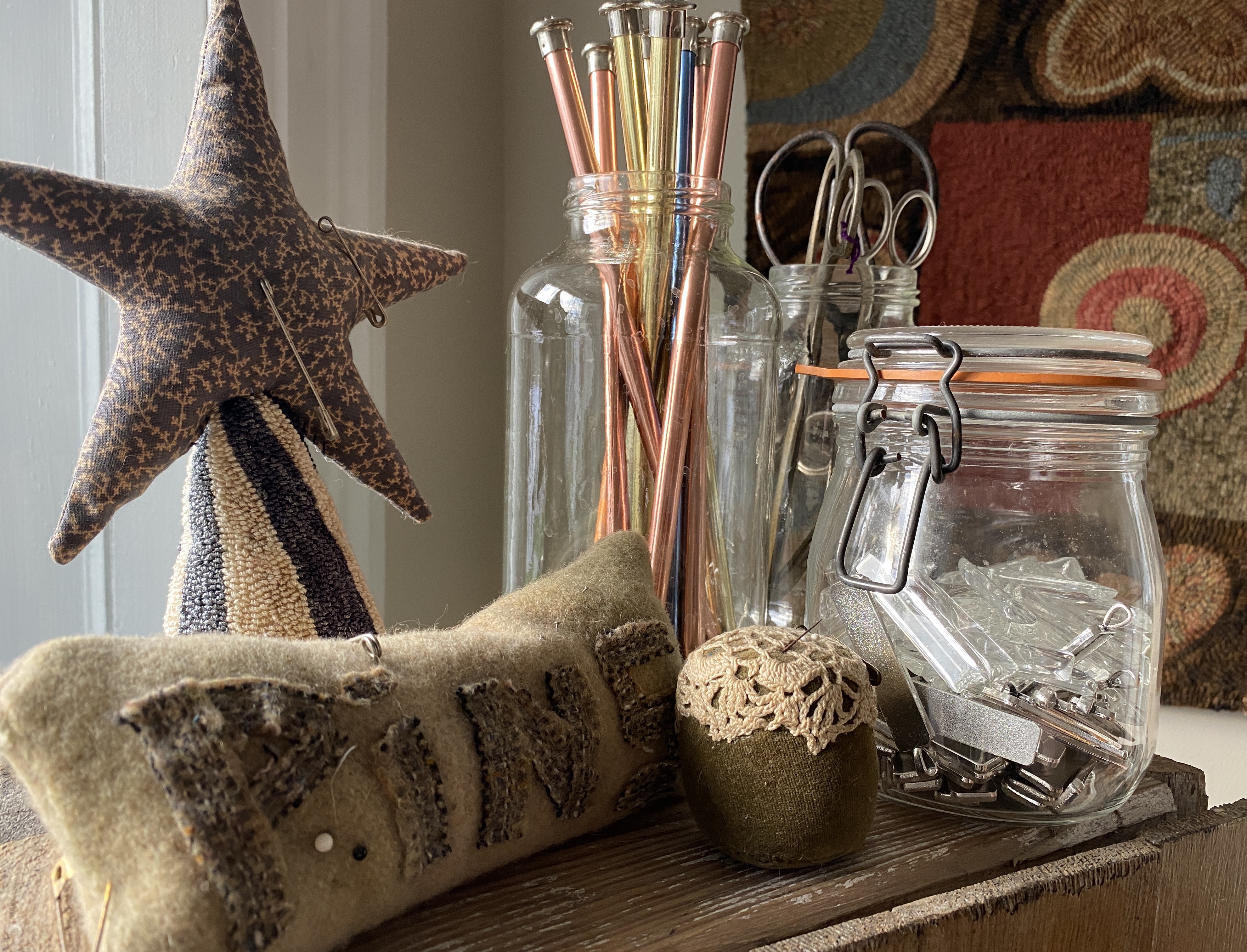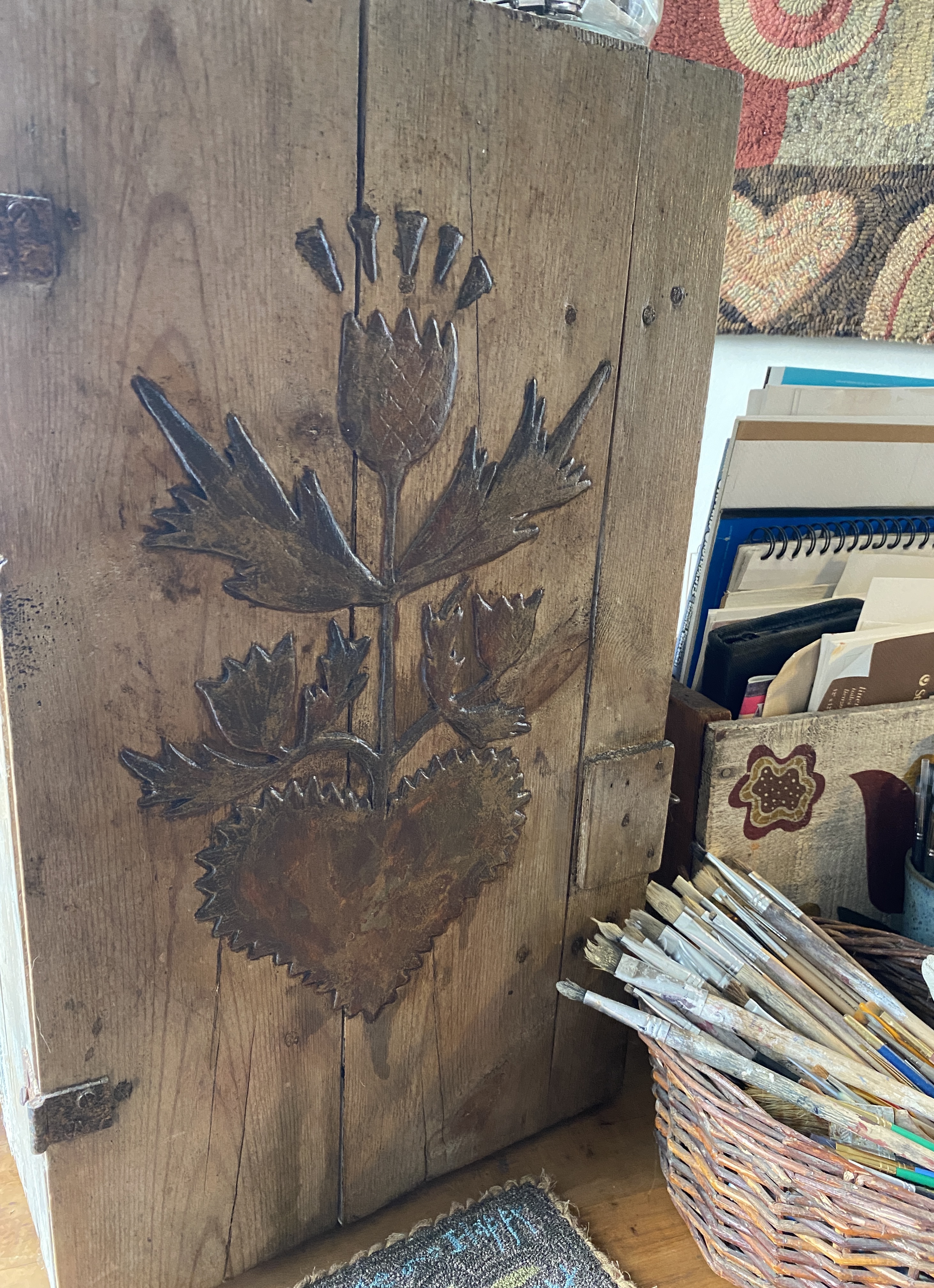 Little vignets of useful items neatly arranged. Oh, I just love it and I had so much fun. Old things I've had for years became new again!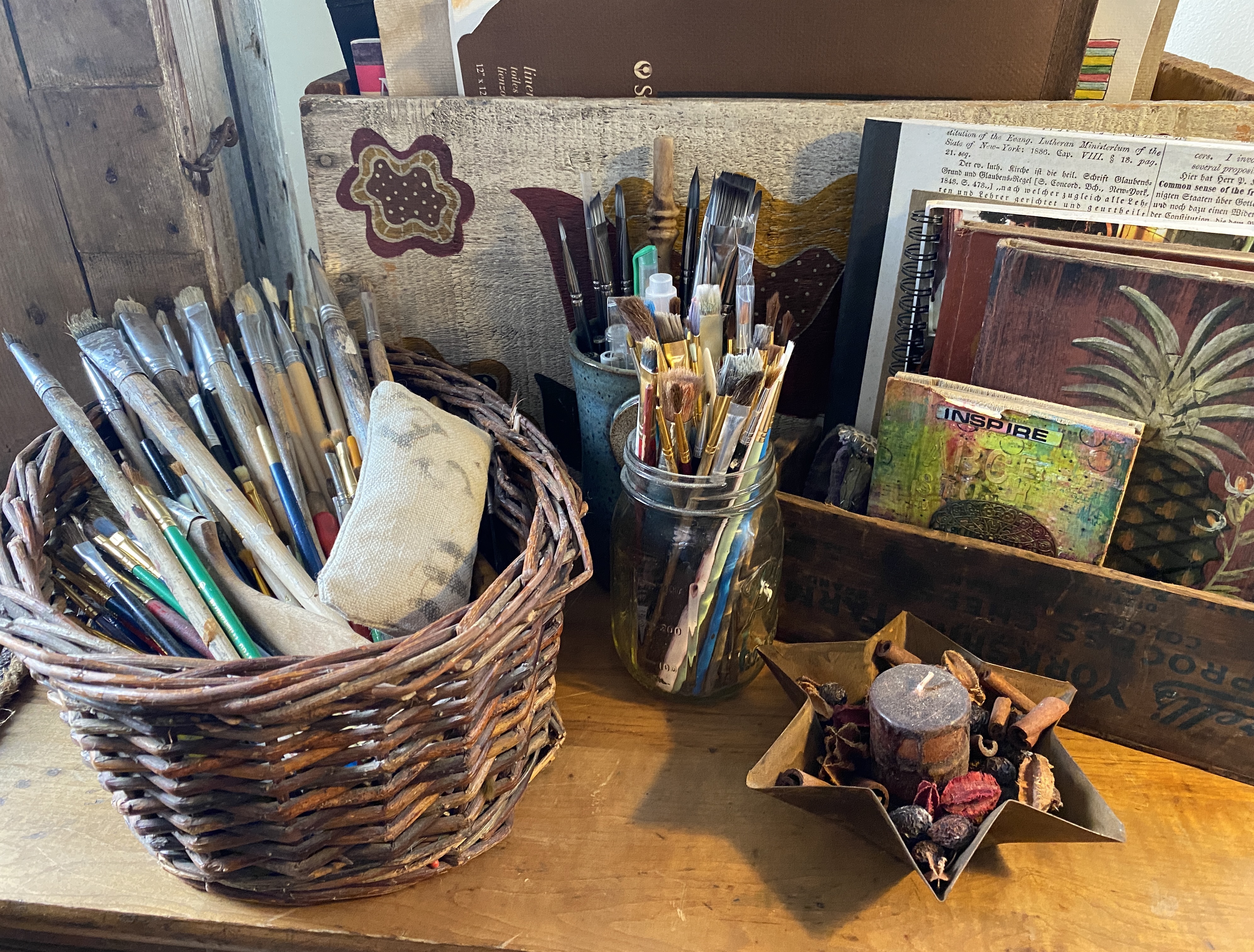 Necessary tools for a fiber artist, boxes labeled with their contents.....who am I?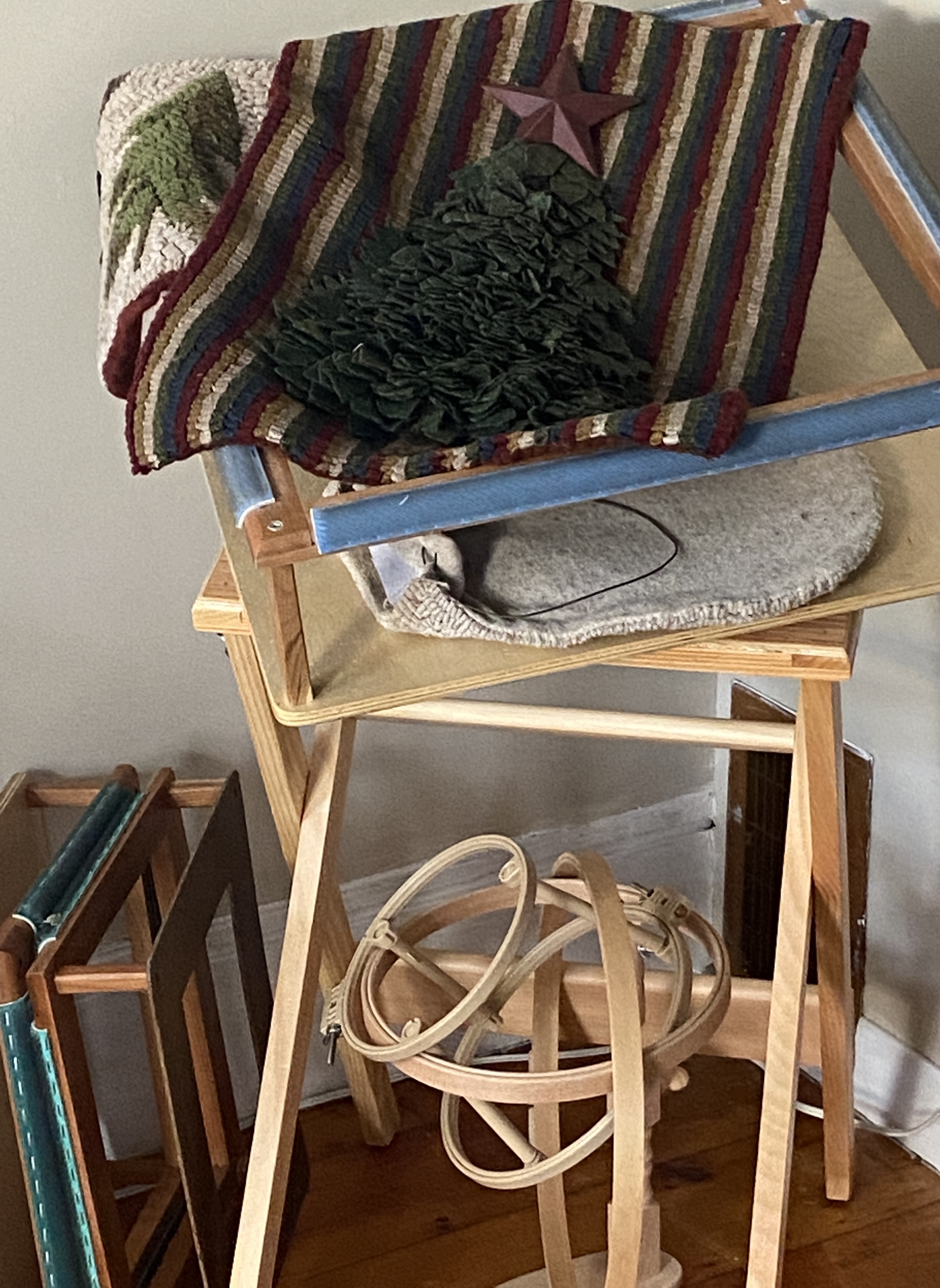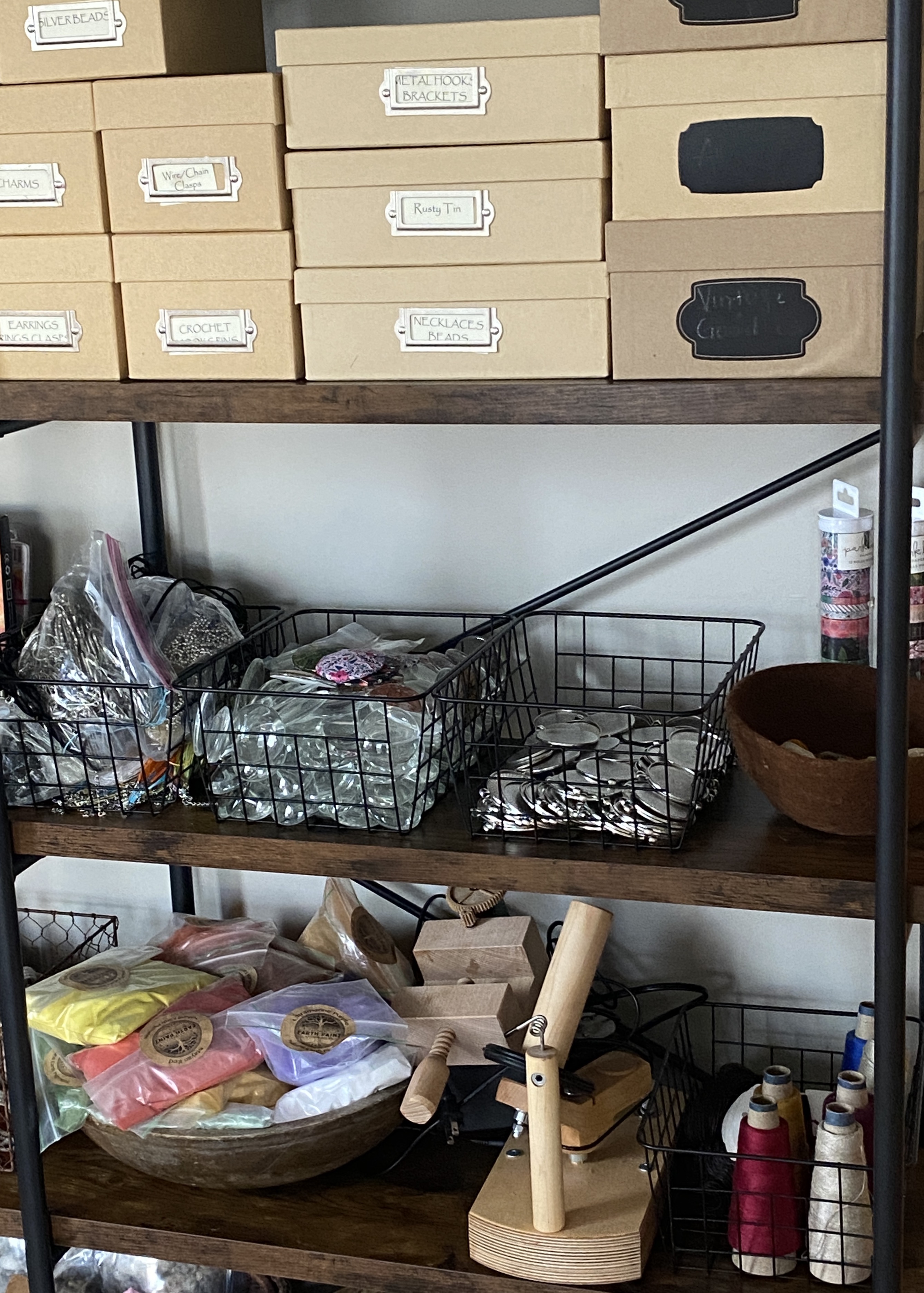 A little bit of crafting chaos but neatly arranged.....and then a pretty little display or two!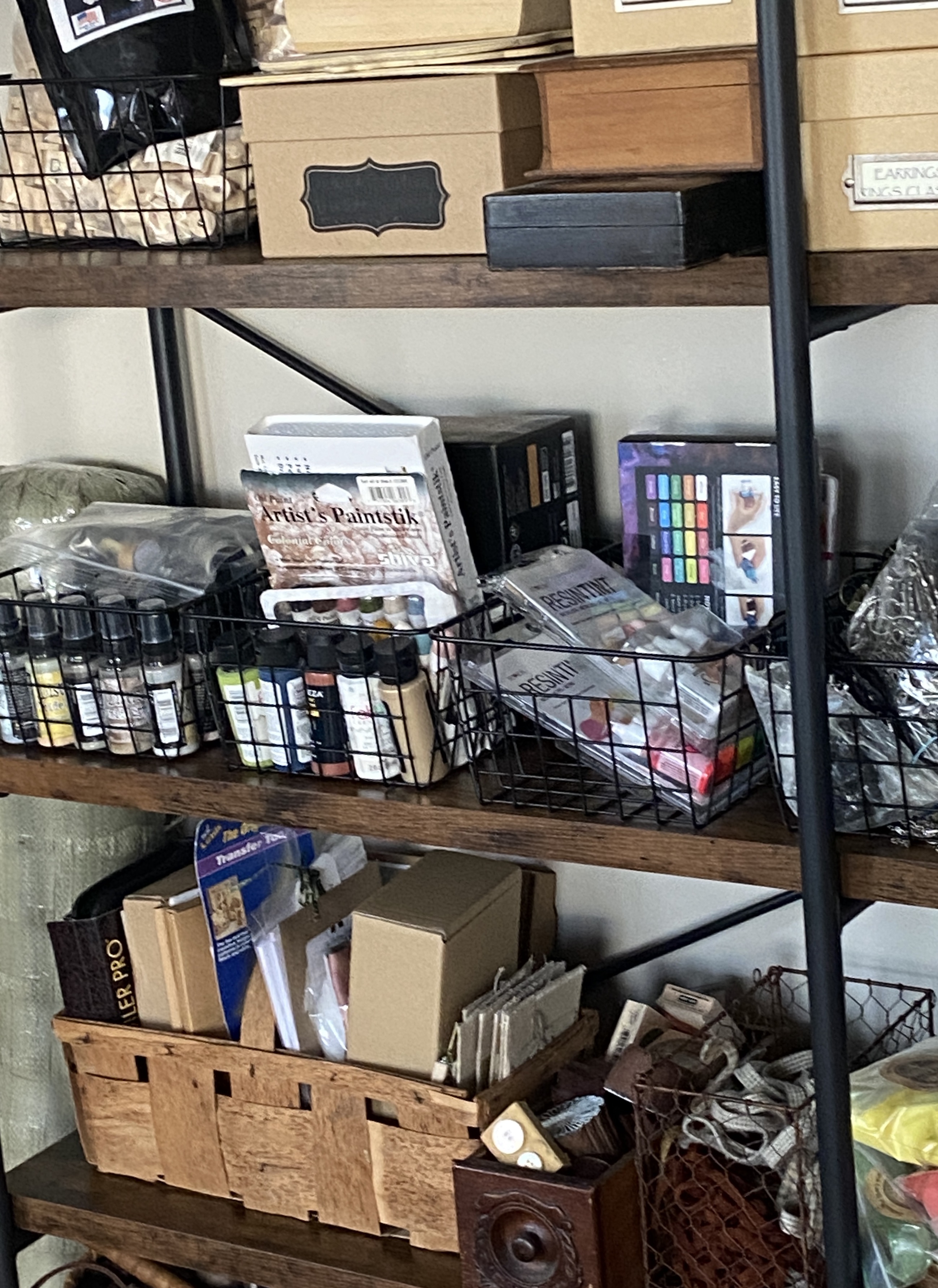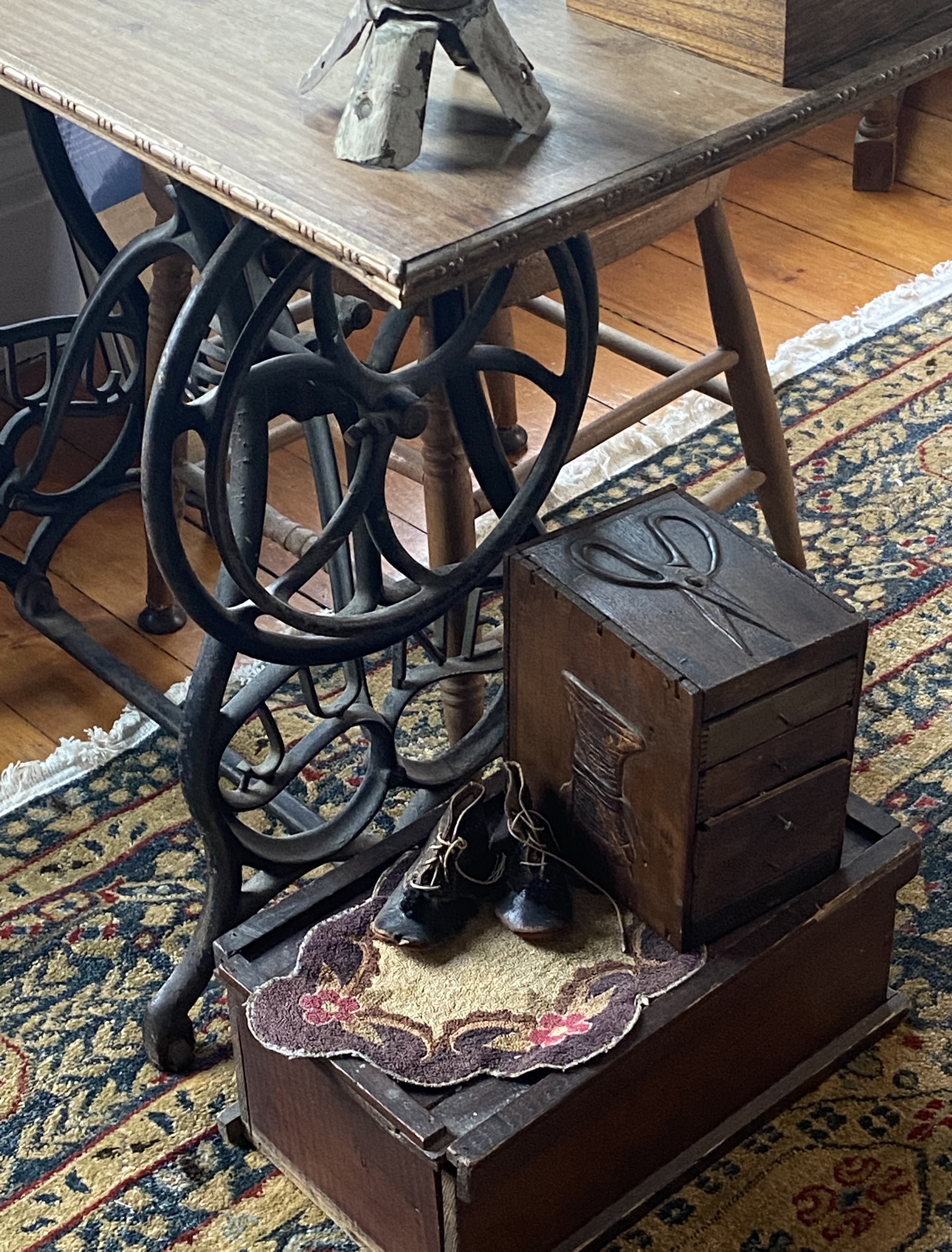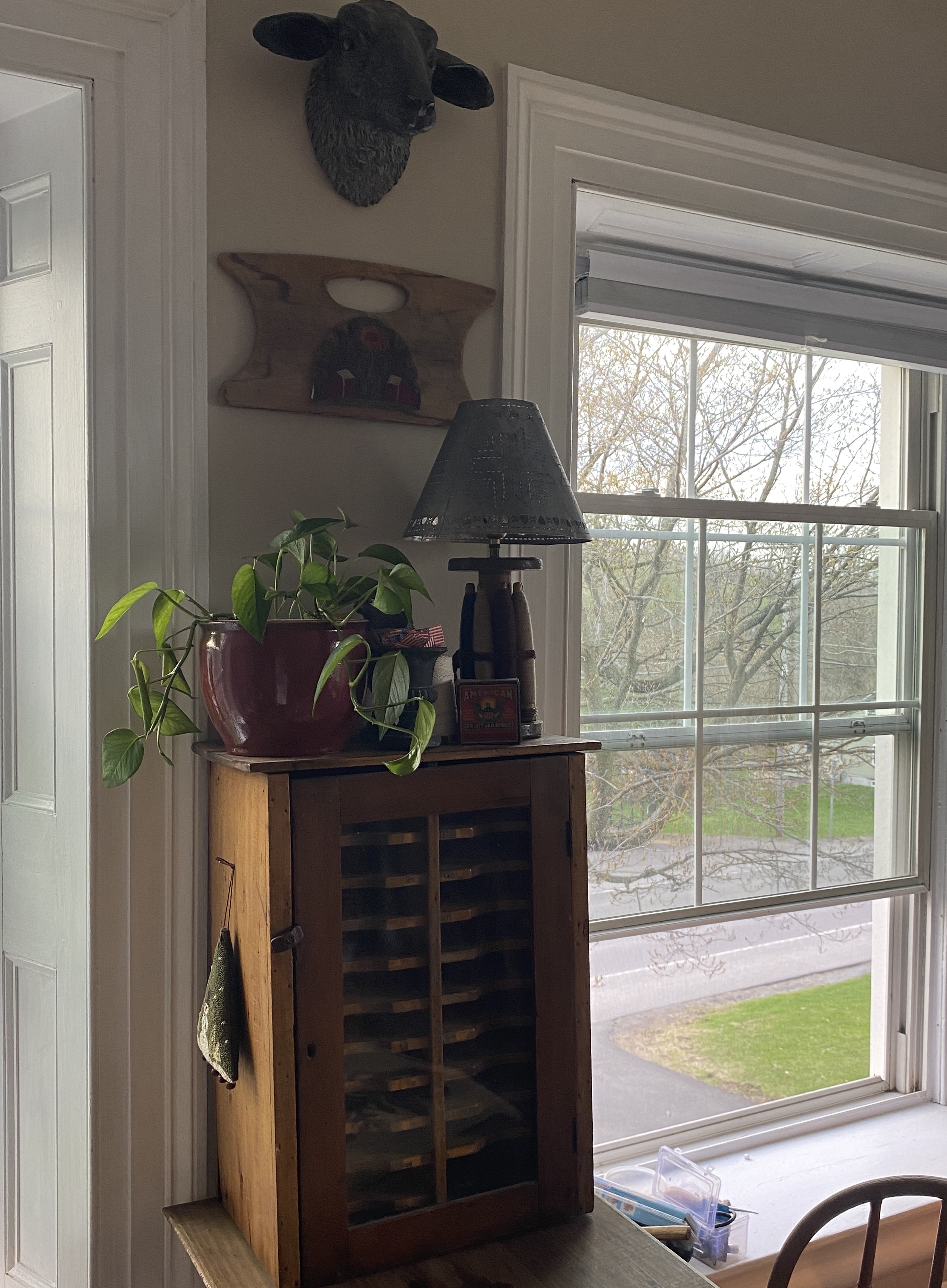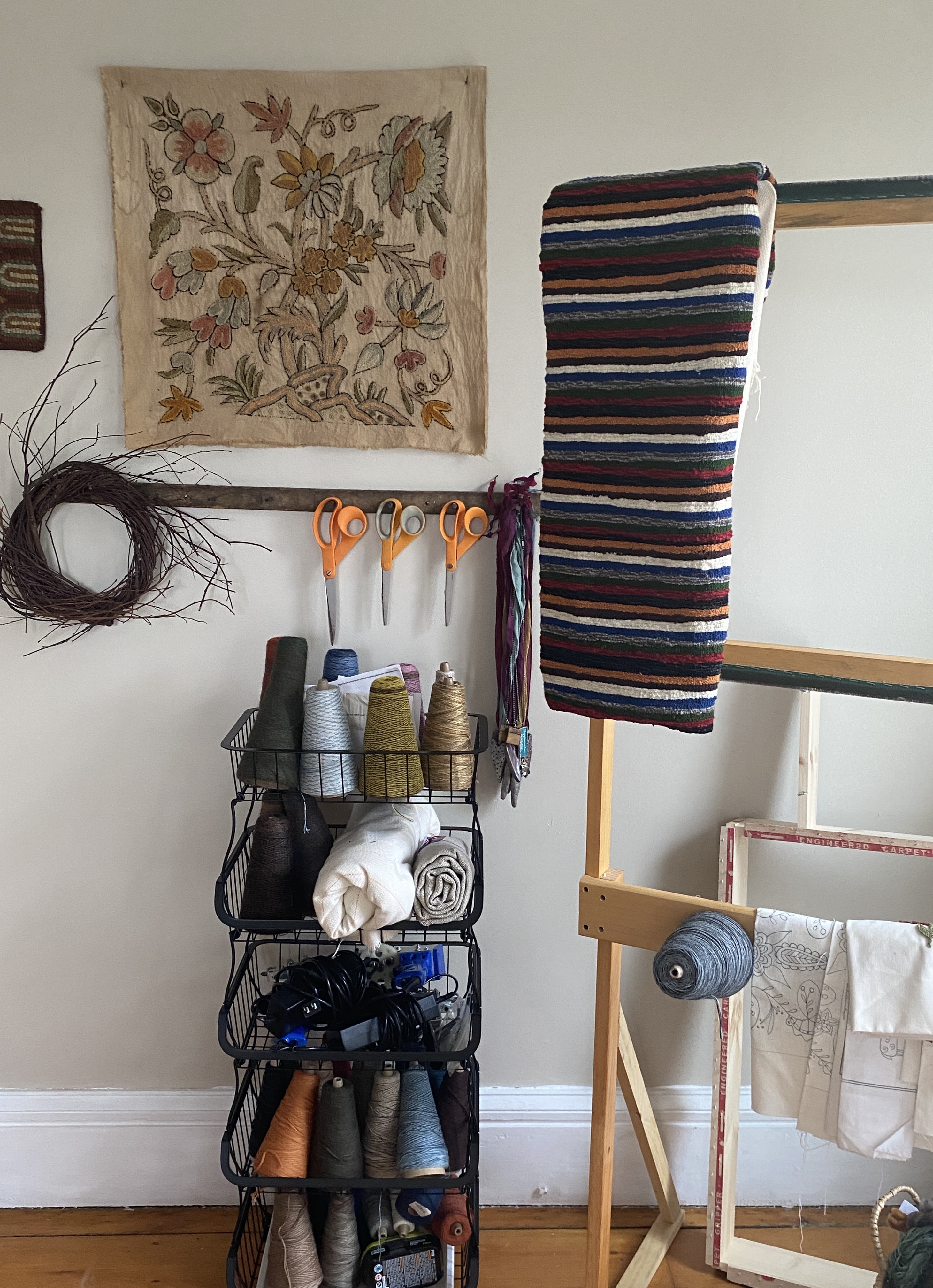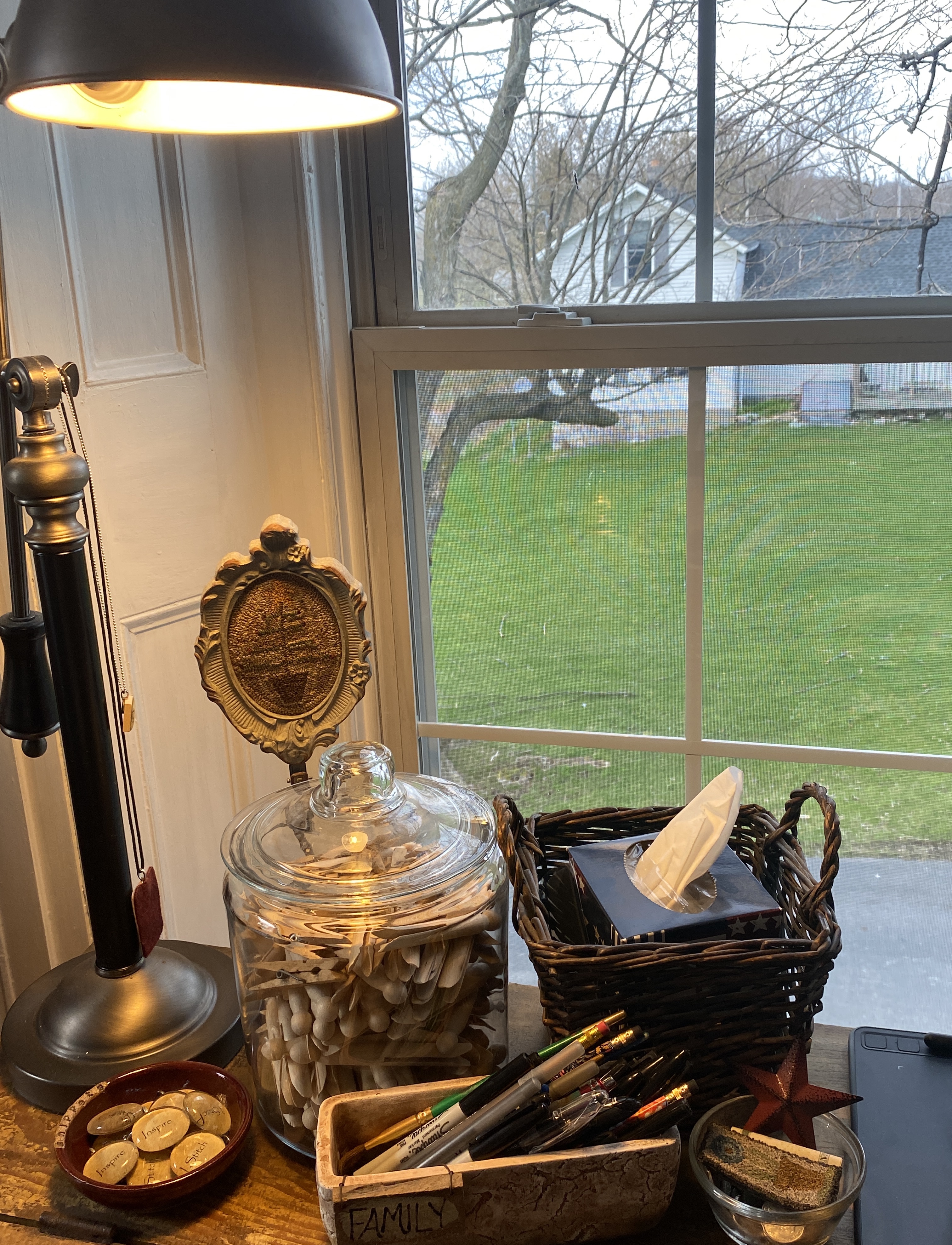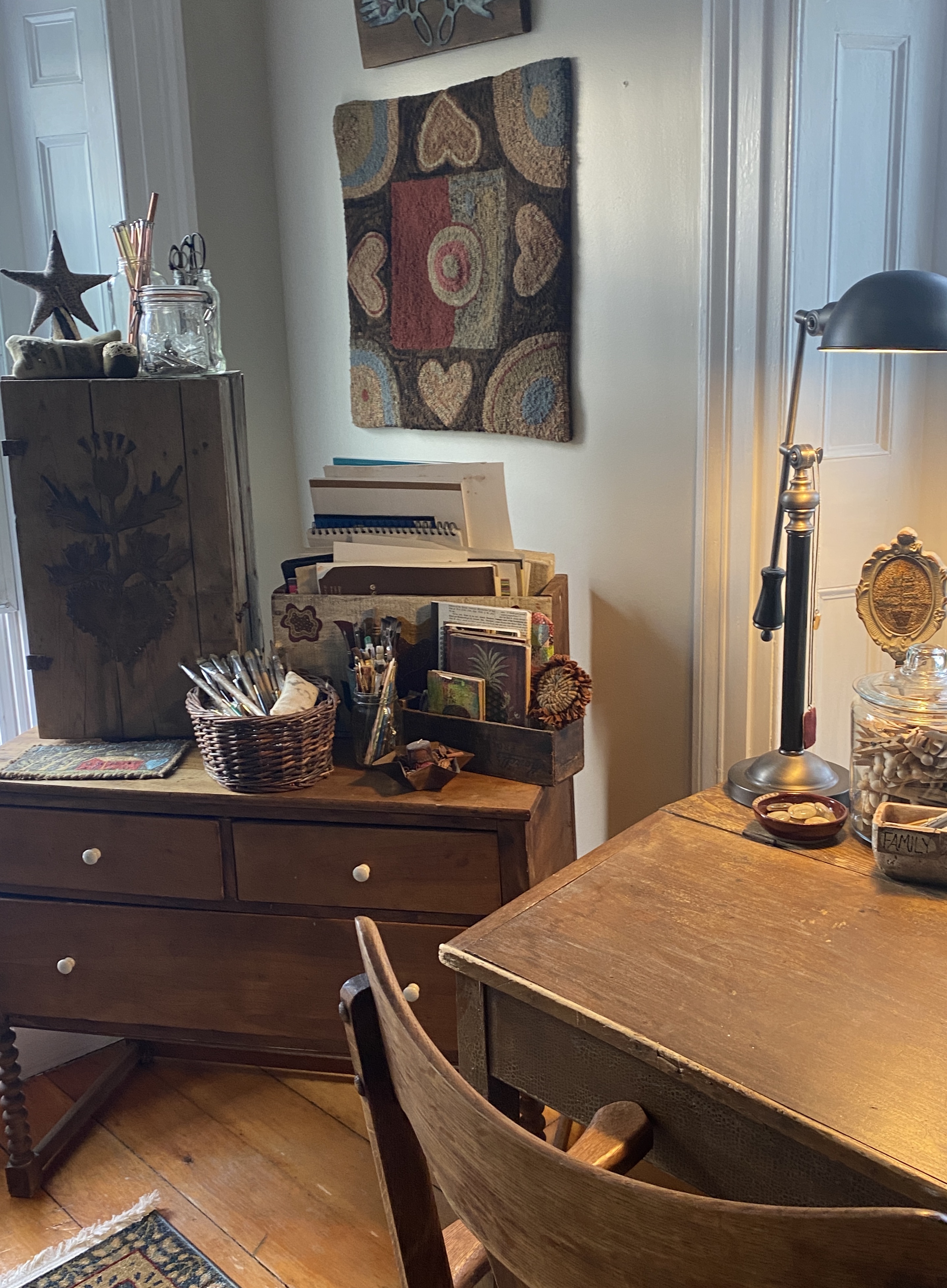 Everything is in it's place and things are pretty. The room is nice and soft and you know....I come up here every day after work to just sit and answer emails or browse through pinterest or whatever else strikes my fancy. This is my happy place, a nice room to de-stress.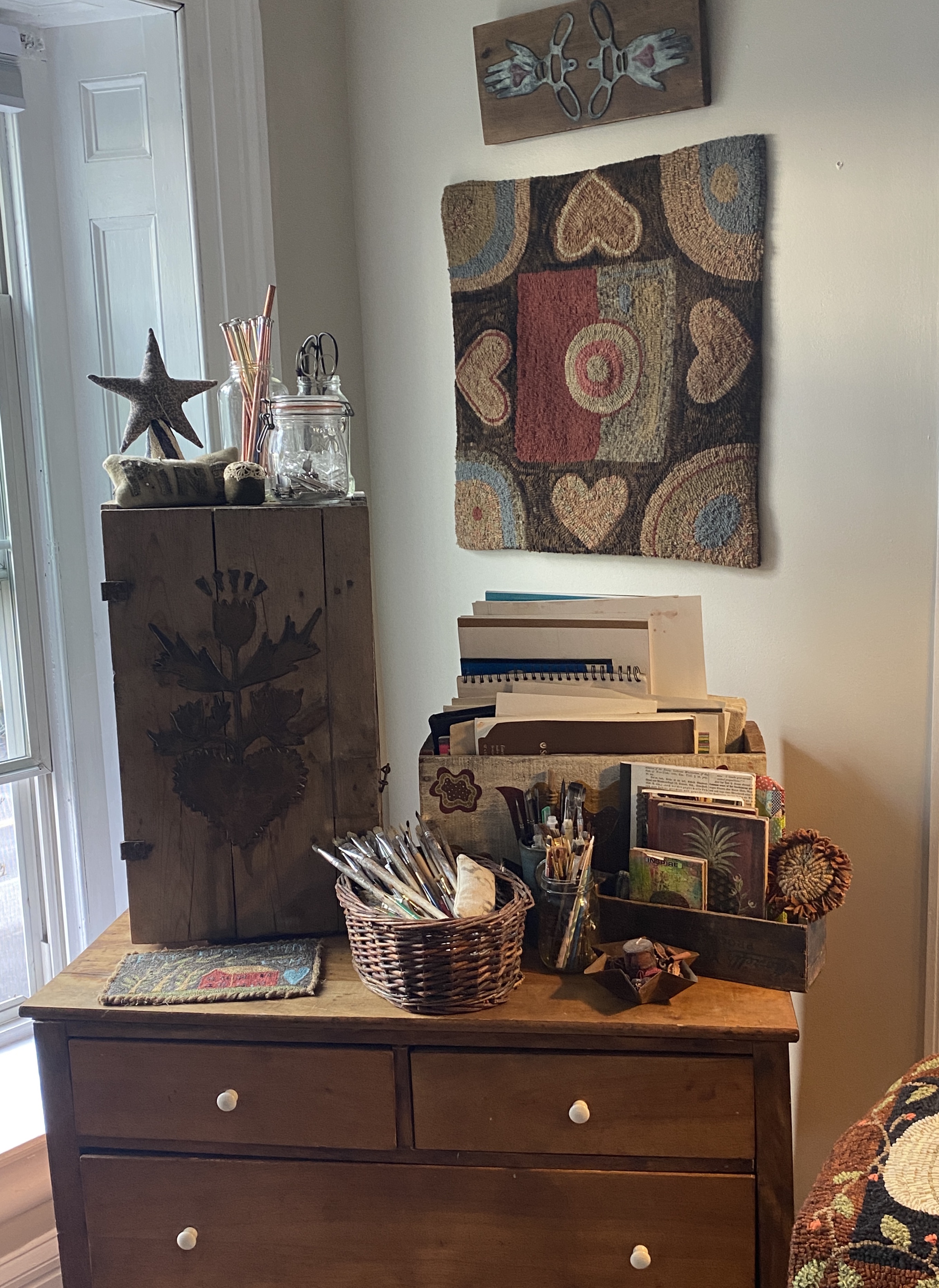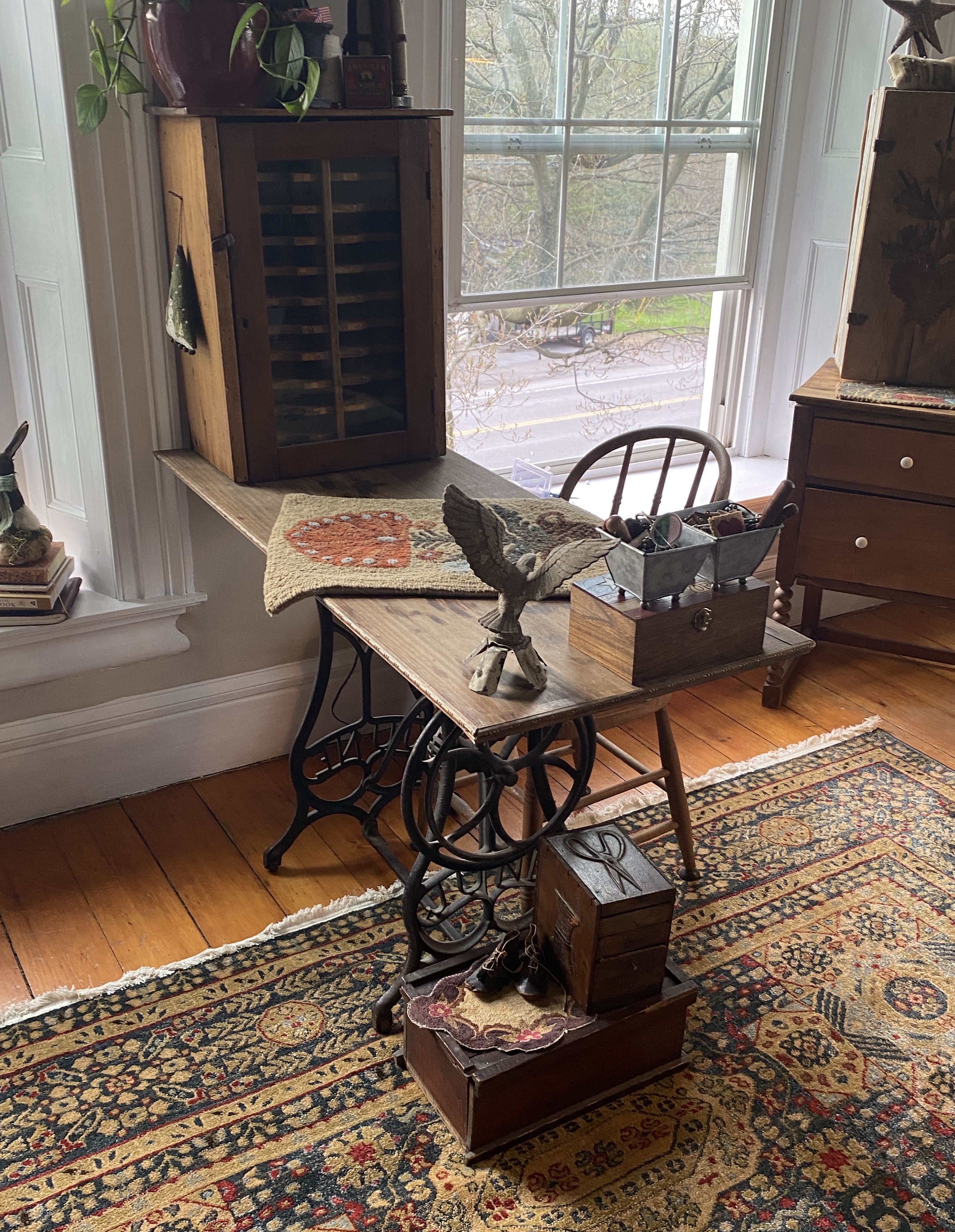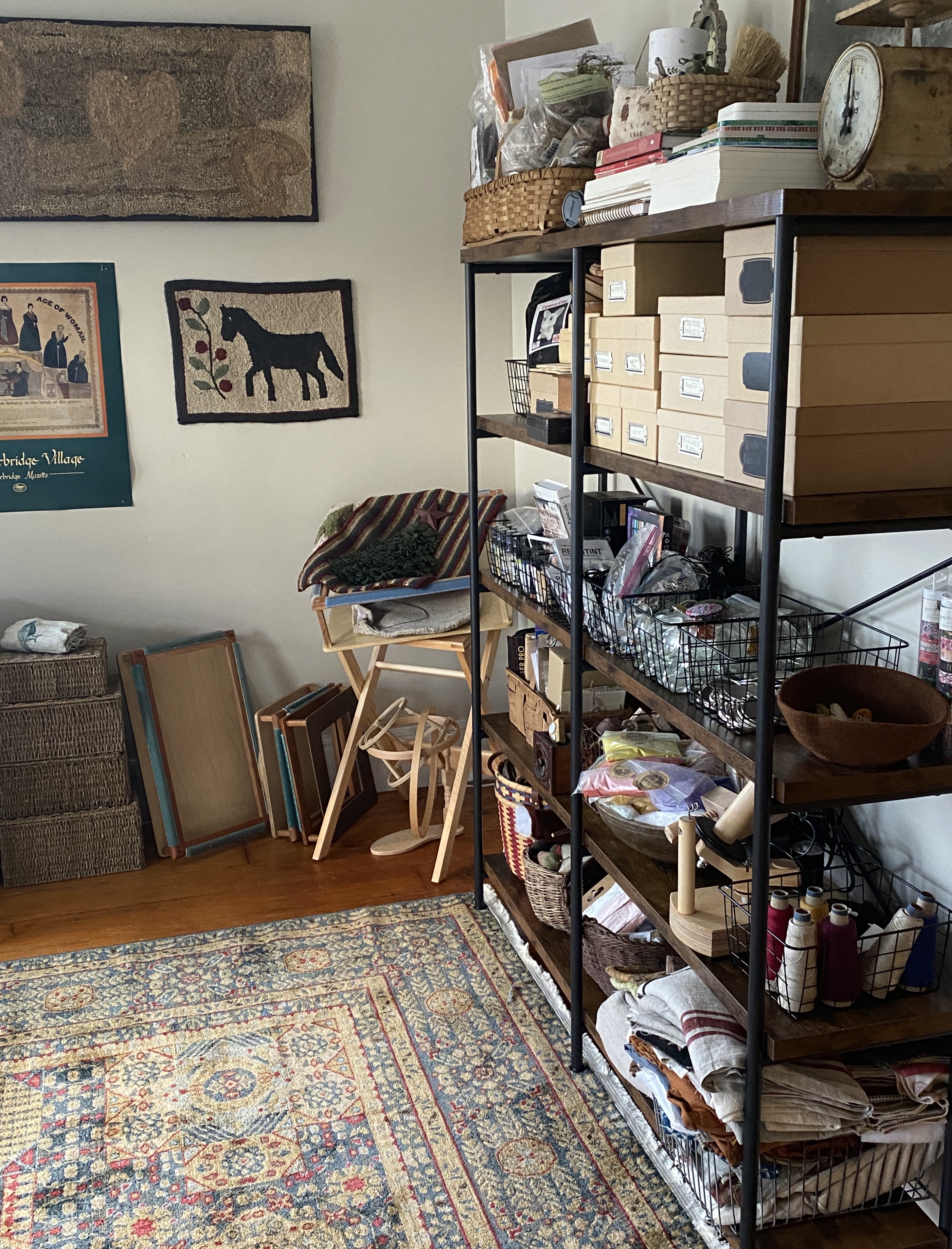 I love this room and I loved every minute of putting it together. It took a long time to do but somewhere along the way I learned to be patient and take my time.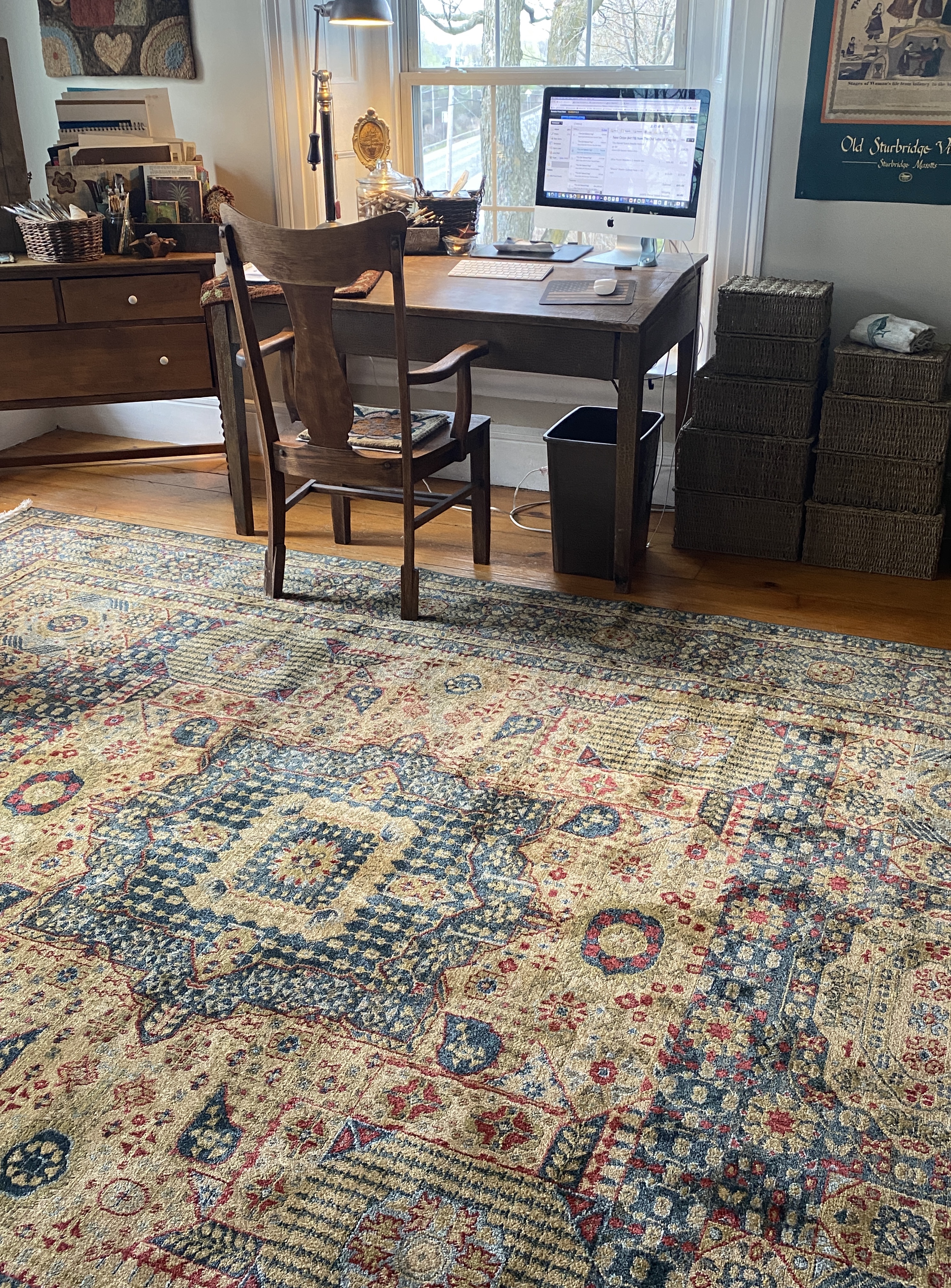 I am not completely finished as I have not hung curtains. I am enjoying the open windows and light so much that I may not even put them up, I can't decide, but I did see this lovely window below (this is not my room) and if I do decide to put up curtains, this is what it will be.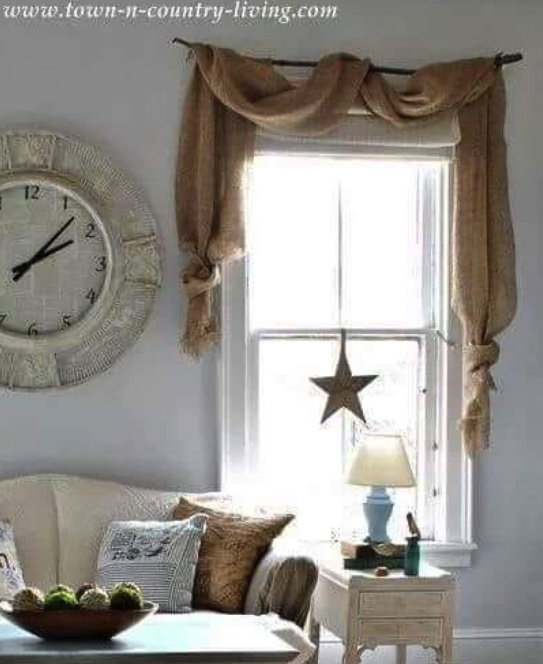 Summer seems to have finally arrived and I can take my time deciding. One thing I do know is that Baxter is just fine with the sun streaming in.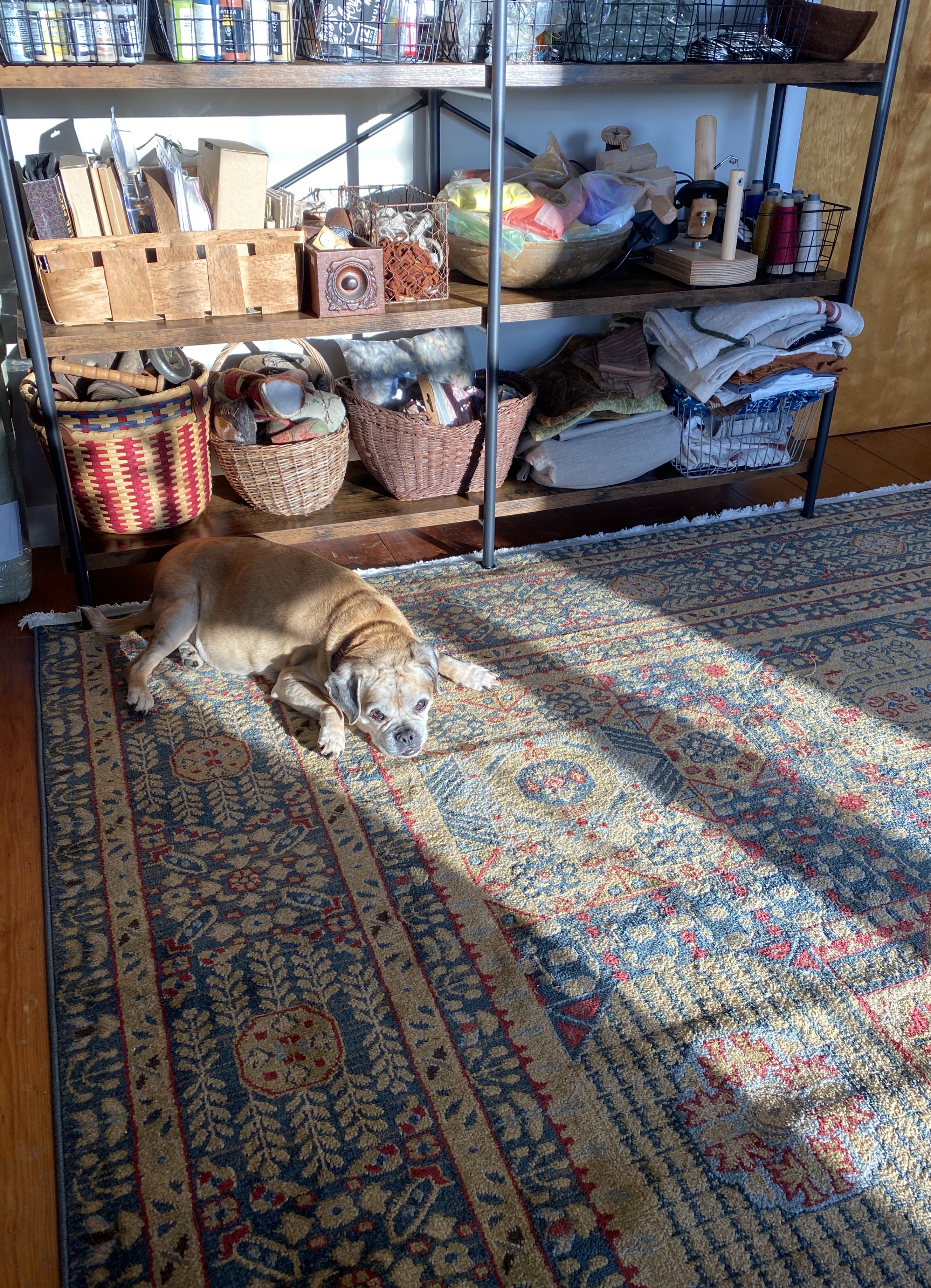 Thank you for following along on my craft room makeover.
Until next time.....